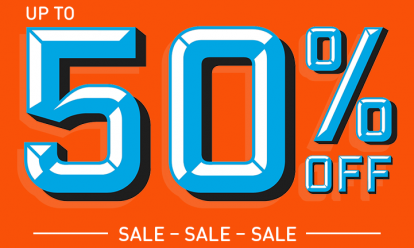 Get covered in our half price Breakdown Cover sale from just £7 a month.* We're the UK's best breakdown provider as voted by Auto Express drivers 2021.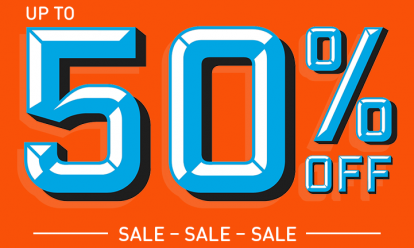 BY ANDY ENRIGHT
Introduction
The British public have yet to appreciate the Mazda Demio's qualities. Perhaps it was due to some confusion as to exactly what a Demio represented. Early models had a slightly jacked up look with polished bull bars climbing aggressively over the front number plate like a tiny 4x4. In profile, it looked like a shortened estate car, yet Mazda marketed it as a mini-MPV.
The second-generation model certainly looked a little more conventional, following in the footsteps of other, even stranger looking, supermini-MPVs such as the Suzuki Wagon R+ and the Toyota Yaris Verso. As a more conventional alternative, the Demio makes a lot of sense. Many buyers were, however, tempted to pay more for a used Renault Scenic and the Demio is still a rare sight on British roads.
Models
Models Covered:
(5 dr estate 1.3,1.5 petrol [LXi, GXi, GSi])
History
Most people's initial impression of the Demio was as the first vehicle they won on the Gran Turismo game for the Sony Playstation. This may have been the peak of the Demio's public awareness. Introduced to these shores in June 1999, the Demio was initially available in 1.3-litre guise, with that slightly ambiguous image. The following month a special edition 'Aegean' was launched.
May 2000 brought the launch of the second-generation Demio. This was improved in a number of areas, offering a wider range of engines and incorporating the Mazda family 'face' as seen on the larger Premacy MPV. The Demio slipped quietly from Mazda's line up in early 2003, making way for the Mazda2.
What You Get
The first generation Demio is an offbeat but interesting sight on UK roads. For a start, the smart boxy lines won't embarrass you in front of the neighbours. Nor is there any mistaking that this is something more than a run-of-the-mill supermini or family hatch. You can't actually take the rear seats out a la Premacy or Scenic, but you can do virtually everything else.
For a start, the rear seat slides backwards and forwards by 60mm, maximising either luggage space or rear seat legroom. In the central position, it reclines by 330, or it can be 50/50 split/folded to increase luggage space - and there's plenty of that. Over 365 litres to be exact, or 679 litres with the rear seats folded: enough to transport two fully assembled mountain bikes. Alternatively, the whole lot will fold to form a passable double bed.
In addition, that tall roofline brings with it all the traditional ease-of-use mini-MPV advantages. The high ceiling gives the cabin an airy feel, not only making access easy but also facilitating things like reaching in to strap in a child without bashing your head. Once inside, rear seat passengers also command an excellent field of vision, thanks not only to the huge glass area but also the fact that the rear seats are 60mm higher than those at the front.
They'll also enjoy quite a breeze on balmy days, thanks to a larger-than-average electric sunroof (530mm long by 690mm wide). This is part of a specification list that includes all-round electric windows, central locking, a height-adjustable driver's seat, a four-speaker stereo, a rear luggage tonneau cover and a driver's airbag.
There are some curious omissions however. There's no passenger airbag (it's not even optional). You can't pay extra for automatic transmission either. Outside styling is also a strange mixture. A rear spoiler is supposed to give a sporty aura, while the bull-bar up front is intended to give a '4x4 feel'. This is not a particularly pedestrian-friendly feature, however, and owners can opt to have the thing deleted. Roof rails are more useful, as are side protection mouldings.
The second-generation cars offer a more attractive blend of options. Even on the entry-level 1.3 LXi, equipment levels run to twin front airbags (with a deactivation feature for that on the passenger side), roof rails, an adjustable steering wheel, colour-keyed bumpers, power steering and driver's seat height adjustment. The 1.3 GXi adds an alarm, central locking, all-round electric windows, power mirrors and a rev counter, while the 1.5 GSi also includes ABS (with Electronic Brake Force Distribution), an electric sunroof, front foglamps and velour trim. The more powerful 75bhp 1.5-litre model is the only version with an automatic gearbox option. Equipment levels apart, it's hard to see many buyers choosing it for any other reason over the 63bhp 1.3 for it isn't much faster (rest to sixty in 13s instead of 14s on the way to 99 instead of 93mph). The fuel figures are similar too: expect around 40mpg in regular use.
What You Pay
Please contact us for an exact up-to-date valuation.
What to Look For
The Demio suffers from the traditional Japanese MPV failing of insubstantial plastics qualities. Whether Japanese children are better behaved than British ones is debatable, but a party of typical four year olds has an enormous appetite for destruction. Check the interior for tears, stains and snapped off fittings, and also inspect the luggage bay and the seat backs for signs of damage when loading. Otherwise insist on a service history and check the model being purchased is a proper UK car and not an exotic import
Replacement Parts
(approx. based on 1998 Demio 1.3 LXi) For such a 'specialist interest' vehicle, parts prices are remarkably modest. A new clutch assembly works out at around £110, whilst front brake pads are £50 a pair. Rear brake shoes are £20, whilst a new radiator will be approximately £110. A new alternator retails at £185, and you'd be looking at a bill for £120 for a new starter motor. The 'bull bars' on early cars should protect your headlamps, but should some errant beef stock manage to knock one out, its only about £70 to replace. An exhaust system including the catalyst is still only around £540.
On the Road
The first generation Demio won't be remembered as an inspiring driver's car. Under the bonnet beats the 72bhp 1.3-litre engine once used in the Mazda 323. It isn't particularly fast (rest to sixty takes 13.2s on the way to 98mph), but customers in this sector won't care too much about that. They will want reasonable fuel consumption, however, and here the Demio obliges, averaging around 40mpg.
All of this mechanical hardware is mounted on the chassis of the old-shape Mazda 121, a shopping saloon not noted for its handling prowess. You won't be surprised then, to hear that the Demio is not the kind of car you throw around on the back roads. Ride quality is reasonable around town but not particularly impressive at higher speeds.
The second-generation car is slightly better, although despite Mazda's talk of ride and handling improvement, it's hard to detect much difference over the competent but uninspiring behaviour of the original car once on the move. This is not the kind of car you buy to enjoy the journey. Refinement is better however - unless you really push the engines, which in their upper reaches are pretty noisy. Nice touches include a special air filter built into the optional air conditioning system to keep out diesel fumes and cigarette smoke. Plus there's an automatic reversal mechanism for the driver's side electric window that ensures the window retracts 200mm and stops should it sense an obstruction in auto-close mode. But why is it only fitted to the driver's window, the least likely to catch a child?
Overall
The Mazda Demio is a specialist vehicle that has never caught the British public's imagination. The niche it resides in is, perhaps, too small. Basically, if you want a supermini-MPV but find the Toyota Yaris Verso and Suzuki Wagon R+ a touch weird for your taste, the Demio could well fit the bill. In the UK at least, many more customers were attracted to the more seductive charms of the Renault Scenic and were prepared to pay the difference.