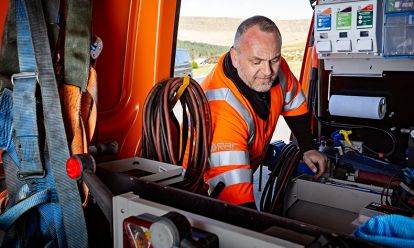 You can get covered in our half price sale from just £5.75 a month.* We're the UK's best breakdown cover provider as voted for by Auto Express drivers 2021.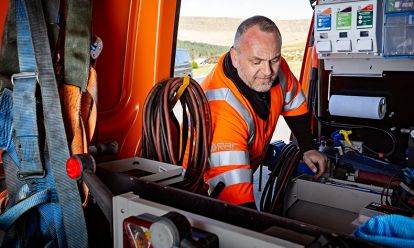 By Steve Walker
Introduction
Family cars employ all kinds of resourceful solutions to solve the problem of space. People with lots of kids, bags, boxes and bikes like space and these cars go to extraordinary lengths to let them have it. MPVs are the masters at this. Get familiar with the right handles and levers and you can contort the cabin to your heart's content, access secret compartments and even deposit the seats in the garage while you take the wardrobe to the mother-in-law's. Generally speaking, Citroen's Berlingo Multispace doesn't go to the lengths of other MPVs to maximise space but that's only because it has so much of it in the first place.
Models
Models Covered:
5dr MPV (1.4, 1.6 petrol, 1.6 HDi diesel [VT, VTR, XTR])
History
The original Berlingo Multispace got in on the ground floor of the trend for turning small commercial vehicles into cheap, cheerful and roomy passenger cars. It went down a storm with cash-strapped families who prioritised space and low costs but weren't particularly bothered if on arrival, people assumed they'd come to fix the washing machine. Before too long, as is the way of the automotive industry, every manufacturer with a small van on its books had cut out some extra windows and shoved in some back seats in a bid to get a piece of the Berlingo's action.
The second generation Berlingo Multispace arrived in 2008 and was substantially larger than its spacious predecessor. This was possible because around the same time, Citroen had launched van and MPV versions of the smaller Nemo. The cheaper Nemo models took car of the affordable end of things, allowing the Berlingo variants to extend upmarket.
1.6-litre petrol and HDi diesel engines were offered with trim levels running from VT to VTR and XTR. The XTR models feature 4x4 styling cues which give a more rugged look to the Berlingo but aren't particularly convincing. In 2009, 7-seater versions of the Berlingo Multispace were introduced bringing more practicality and underlining just how much room there is inside one of these cars.
What You Get
Although it's still technically based on a van, this Berlingo Multispace also shared its underpinnings with the Citroen C4 hatch and C4 Picasso MPV so it's a little more car-like in its make-up than the original. It's also an assured piece of design for a vehicle that is, by necessity, tall and boxy.
With a longer wheelbase and a bigger load bay, the Berlingo Multispace had practicality as its top priority. Overall length went up by a whopping 24cms compared to the original and a potential load space of 3000 litres means it could swallow four washing machines if that situation ever arose. With a full complement of passengers and the rear parcel shelf in place, a total boot of 675 litres is available.
The ability to adapt to many different uses is a key requirement of this type of vehicle. The car is fitted as standard with a three-person rear bench seat which can be folded in sections or removed completely. To increase the modularity even further, customers can opt for three individual, reclining, folding and removable seats, an option that was new to the van-based MPV sector at the time. The specially shaped back of the middle rear seat includes two cup holders, and when folded forward, it creates a table between the two outer seats. There are also folding "airline" style trays attached to the backs of the passenger and driver's seats.
The seven-seat option was included in what Citroen called its 'Family Pack'. Here, you get three individual, reclining, folding and removable seats in the second row. The third row is comprised of a pair of seats which can be folded down or removed completely when not in use. They're large enough for kids but adults will struggle.
Citroen didn't hold back on using every trick in its armoury to improve day-to-day utility. There was an optional overhead storage 'galley' that can be used to house items such as skis, a removable central storage compartment, an opening tailgate window and a folding front passenger seat as well as the clever rear seats.
What You Pay
Refer to Car & Driving for an exact up-to-date valuation section. Click here and we will email it to you.
What to Look For
The Berlingo Multispace feels pretty durable: it has its commercial vehicle roots to thank for that. It is, however, the nature of the van-based MPV market that models come in for some pretty rough treatment. It's always best to give the interior a thorough going over to make sure all the handles, levers, buttons and dials work as they should.
Replacement Parts
(Approx - based on a 2008 Berlingo Multispace 1.6 HDI - ex Vat) Front brake discs are around £25 and pads are around £40. Shock absorbers start at around £30, you'll pay £60 for a battery and a timing belt kit will be around £80.
On the Road
This Berlingo Multispace drives far more like a car than the original, though it isn't a vehicle designed to please car enthusiasts - nor should it be. For a sizable vehicle, it handles very competently indeed, with less roll than its predecessor around twisty roads. As with the old Berlingo Multispace, all-round visibility is excellent, making this a great companion in congested urban areas. The more sophisticated suspension is a particular boon on bad roads, removing the experience offered up by the old car of crashing from one pothole to another.
The more powerful 110bhp 1.6-litre HDi diesel makes sixty from rest in around 12 seconds on the way to a maximum in the region of 110mph. If you want to go any faster than that in a car of this kind, then there's something wrong with you. You can expect to average close to 50mpg on a regular basis at the wheel of the 90bhp 1.6-litre HDi diesel that most owners will probably specify. All the while putting out not much more than 150g/km of CO2 into the atmosphere.
The car has a pseudo MacPherson type front suspension and at the rear, a torsion beam with an anti-roll bar. The rear dampers are also inclined to reduce the size of the rear wheel arches and, therefore maximise the rear load area. Stopping-wise, there are four disc brakes and ABS, with electronic brake force distribution (EBFD), emergency brake assist (EBA) and automatic illumination of the hazard warning lights during emergency braking.
Overall
While it demonstrably isn't the last word in automotive fashion, the Berlingo Multispace is a fine exponent of the affordable MPV art. There really is a lot of room in this vehicle and the cabin is designed in such a way that owners can easily make the most of it. It lacks the polish of MPVs that don't have commercial vehicle origins, and many of the high-tech features, but family buyers often care less about that stuff than they do about getting all their stuff inside. That's the Berlingo's strength.