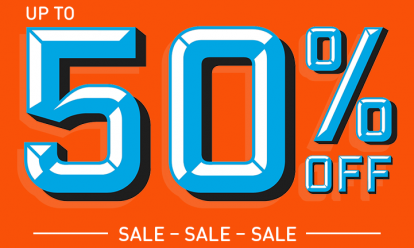 Get covered in our half price Breakdown Cover sale from just £7 a month.* We're the UK's best breakdown provider as voted by Auto Express drivers 2021.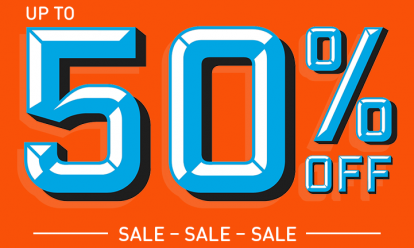 BY JONATHAN CROUCH
Introduction
If you're thinking of buying a medium range, used, family car, then you're not short of choices. Ford, Vauxhall and Renault all have special highly specified versions of their fleet favourites on offer at knockdown prices.
The thing is, you want something a little different. A car that looks neat without add-on stripes and plastic spoilers. Something that's going to hold its value. A car developed to be something more than a biscuit rep's motorway mile-cruncher.
A trip out in a Mazda 626 ought to allow you to put a firm tick alongside all these criteria. Available mainly in 1.8 or 2.0-litre petrol forms with five-doors (although you can find saloons and estates), it certainly offers something different. There are the traditional Japanese strengths (high equipment, great reliability and excellent build quality). In five-door hatchback configuration, it even looks unique.
Models
Models Covered: (FEBRUARY 1992-2002)
1992-1997 4dr, 5dr, Estate (1.8, 2.0, 2.5V6, 2.0D-CX [LX, GLX, GXI, Exec GT]). 1997 - to date 4dr, 5dr, Estate (1.8, 2.0, 2.0D [LXi, GXi, GSi, SEi, Sport])
History
The 1992 model range was the car that brought the 626 into the modern era. It wasn't really intended to be classy or prestigious (the mechanically similar Xedos 6 fulfilled that role). Instead, there was a range of traditional Mazda virtues and some derivatives that offered a break from conformity.
The five-door was the body style to have with flowing futuristic lines at the rear that made it stand out. Sadly, the same could not be said of the saloon and estate derivatives. Early 1992 customers had the choice of 1.8 or 2.0-litre petrol power (in LX or GLX trim levels), plus the excellent 2.5-litre V6 from the MX-6 sports coupe. An estate was quickly added, in 2.0-litre GLX form only.
In March 1994, an entry-level LX trim level was added for 1.8-litre buyers, while in September of that year, a novel supercharged diesel version - the D-CX - was announced but discontinued four months later. In January 1995, a chrome grille signalled the arrival of a driver's airbag. By now, both the estate and V6 variants had been discontinued, the V6 making way for a top-spec 2.0-litre Executive variant.
By 1996, the range was beginning to show its age and Mazda introduced new better-specified GXi models and a couple of LX-based special editions, the Mystique and the Atlantis (worth no more than standard cars).
An all-new 626 was launched in June 1997 - though it didn't look much different to its predecessor. The engines, though apparently re-worked, seemed to be straight carry-overs, though by now, you could only have a saloon in two-litre form. There were LXi, GXi, GSi and SEi trim levels, all with standard air conditioning. Four and five-door variants were initially offered, with an estate joining the range in Spring 1998 just before a turbo diesel version arrived to join the line-up.
A major facelift was announced at the London Motor Show in October 1999. The main change was a completely restyled nose with new five-point grille, bonnet and front wings, giving the 626 a closer resemblance to other new Mazdas such as the Premacy and MPV. The two-litre engine was carried over with minor changes and the 1.8 received a power boost, there were detail cabin revisions and a new two-litre Sport derivative arrived. The range was replaced by the Mazda6 line-up in Summer 2002.
What You Get
Something different from all those Mondeos and Cavaliers. The V6 and D-CX models are genuinely interesting. All variants came with a three-year/60,000 mile warranty as standard; it was rarely used. The post-1997 cars are very well equipped with dual airbags and automatic climate control included but the latter was replaced by standard air-con on all but the top model with the 1999 facelift.
What You Pay
Please contact us for an exact up-to-date valuation.
What to Look For
Not much. The usual cosmetic stuff. Rattly engines (particularly on start-up; the hydraulic tappets tend to drain dry if the car is left unused for a few days). Parts prices aren't cheap, so do your homework carefully.
Most examples will be on sale at Mazda dealerships and that means higher prices but the peace of mind of a comprehensive warranty programme.
Replacement Parts
(based on a 1993 1.8I 5dr approx) A clutch assembly is around £155. Front brake pads are around £60, a full exhaust main silencer about £150, a catalyst about £315 and an alternator (exchange) around £350. A headlamp is about £100.
On the Road
The 1992-1997 626's styling looks relatively fresh - though very obviously Japanese. There are practical benefits to the curvy lines as well as aesthetic ones. The vast use of glass for example, makes the cabin a light, airy place to be; the later cars have a more angular look but just as much glass.
The result of that wind tunnel-developed shape is a slippery profile of 0.29 for the hatchback, better even than Mazda's MX-6 sports coupe. That means impressive refinement on the move, complementing an excellent ride which is particularly impressive over poor surfaces.
Take a seat behind the wheel and things are pretty much as you'd expect for a family car. The 626 doesn't try and pretend to be a German sports saloon (that role has been left to the similarly sized Xedos 6). Instead, the emphasis is on efficiency, with a colour scheme dominated by a variety of blacks and greys in the earlier cars and lighter two-tone shades in later models.
Equipment levels have always been high and the controls work with a quality 'click'. The seats are comfortable and supportive too and the driving position is excellent. Add to that a smooth 'knife through butter' gearchange and responsive brakes and you've a recipe for smooth, undemanding driving.
Overall
The sensible thinking family person's choice. A 626 probably won't excite you but you won't be disappointed in any other way.