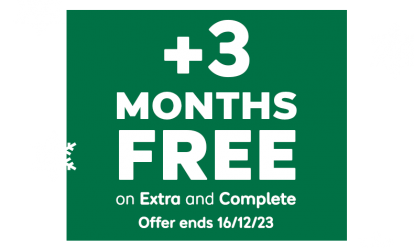 With 12 months of cover, new customers get an extra 3 months for free*.
*Added after 12 months, excludes Basic cover. New customers only. Ends 16/12/23, 7am.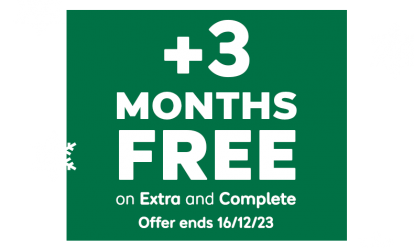 By Jonathan Crouch
Introduction
Buyers of top luxury convertible sports cars who find Ferraris and Lamborghinis too extrovert, Aston Martins and Jaguars too stuffy and offerings from BMW and Mercedes-Benz too clinical have an alternative sold in the 21st century's second decade that blends beauty with performance and class. This GranCabrio was a fine demonstration of where Maserati aimed to go in the modern era and makes a better job than almost any other rival from its period of combining four-seat cabin space with sports car handling. Add gorgeous looks and an illustrious brand heritage and it's a tempting proposition.
Models
2dr Convertible (4.7 V8 petrol)
History
So the time has come to reward yourself with a really desirable exotic sports car, something with an open-top, a classic badge and an engine to die for. We're talking a step above the German premium brands here. After all, you can feel proud to have a cabriolet Mercedes or Audi in the driveway but your choice won't stop the traffic. Here's a car that will. Maserati's GranCabrio, sold between 2010 and 2019. It's a rather unique choice too. In the luxury convertible class, hardly any of the options on offer have proper rear seat space for four and those that do, Bentleys and BMWs, are anything but cutting edge sports cars. This Italian, in contrast, claims to offer everything. A Ferrari engine note, sharp driving manners and room in the rear to share the experience with a couple of fortunate friends. What could be better?
Before this GranCabrio arrived in 2010, the open-topped version of Maserati's GranTurismo coupe, the company's Viale Ciro Menotti factory had never before produced a four-seater convertible, despite a long history of open-topped sportscars stretching all the way back to the A6G Frua Spyder of 1950. Today, the brand sees that extra passenger carrying capacity as essential, one of the things that differentiates its sportscars from those of Ferrari, Jaguar and Aston Martin.
The car was launched in 2010 in standard 440PS 4.7-litre V8 form, with the faster 450PS Sport model introduced a year later. A race-tuned MC version was launched in 2013, featuring the 4.7-litre engine in 460PS form. There was a subtle facelift in 2017, then the GranCabrio range sold until 2019, when it was replaced by a convertible version of the MC12.
What You Get
There's a story that one time President of the Ford Motor Company, Henry Ford II, used to lark around in a Maserati Ghibli Spyder. Naturally, he was questioned as to why he, the head of one of the world's largest car companies, would drive such a thing. 'When my engineers build me a car as beautiful as this, then I'll put this one in the garage', came his reply. They never did. A Maserati, particularly a Maserati convertible, is a thing of beauty. Always has been. And nothing changed with this Pininfarina-penned GranCabrio.
In accommodating that enormous V8 engine and those adult-usable rear pews, this was inevitably always going to be a very long car, at nearly 5 metres lengthier even than Bentley's huge Continental GTC. And while the pretty shape didn't disguise these proportions, it did present them very favourably. In this, Pininfarina was helped by the decision, part-way through the development process, to ditch plans for a Mercedes SL-style metal-folding roof that would have delivered a cramped, heavier and much uglier result.
So we got instead a triple-layered canvas top that takes a leisurely 28s to lower but can at least be operated at speeds of up to 19mph either by a switch in the cabin or, if you so desire, by a button on the key fob. So, should you be over the road from your GranCabrio sipping a cappuccino when a downpour begins, you can effortlessly raise its roof. Using a soft-top made this car more aerodynamic and retained its optimum weight distribution and low centre of gravity. What it didn't do, rather disappointingly given the possible needs of up to four occupants, was to give it a decently sized luggage bay.
In trying the retain the torsional rigidity to enable sporty handling, the designers had to incorporate a torsion wall in the boot, with disastrous spacial consequences, luggage room falling from the 260-litres you get in the GranTurismo coupe to just 173-litres. You can't fold down the rear seat backs to increase it either.
All of which means that if you are taking a couple of passengers on your GranCabrio adventure, they'd better be the understanding sort, happy to travel pretty light. Some forbearance on their part will also be necessary once a seat has been taken in the rear. As advertised, it's perfectly true that there's an impressive amount of back seat legroom on offer. What Maserati loyalists won't tell you though, is that these seats were moved inwards, restricting elbowroom, and worse upwards, limiting headspace when the roof is up, whilst subjecting rear occupants to buffeting when it's down. Short-to-medium length journeys will be fine for most adults though, which is an achievement in itself for this class of car.
There are no buffeting issues for those up-front, especially if they're travelling two-up and are in a car whose original owner paid extra for the wind-deflector that reduces this by up to 70%. That's the kind of refinement you'll need if you're thinking of going alfresco on colder days in this car, for to be frank, the heater isn't very powerful, nor can it be supplanted by the kind of 'Airscarf' arrangement you find on much cheaper cabrios where hot air is funnelled up to your neck. Otherwise, the cabin ambience is up to the job of justifying what was originally a £100,000 price tag, swathed in soft Poltrona Frau leather though speckled with rather too many buttons in an age where many rivals had 'i-Drive'-style central controllers.
What You Pay
Please fill in the form here for an exact up-to-date information.
What to Look For
Obviously, a GranCabrio is going to be pricier to run than a German rival, but there aren't as many issues as you might think, according at least to our ownership survey. Maintenance is expensive though, especially at franchised dealers, so look over the car in question very, very carefully, particularly of course if it's of an older, higher mileage vintage. The Ferrari-built engines and drivetrains are pretty solid and most of the issues we came across were relatively minor. One owner of a 2013 model had to have one of the front parking sensors replaced and had to replace a suspension sensor. In that particular case, the exhaust valve vacuum stayed on, keeping the valves shut in the normal drive mode (the owner pulled out the vacuum hose to leave it in sports mode)
Other problems we came across with owners included a cracked water coolant tank, a transmission leak, a variator issue, a whining differential and some ABS issues (drums were getting stuck/seized). Otherwise, it's just the usual things; check the alloys for scratches, make sure that there's no loose trim and insist on a full service history.
Replacement Parts
(approx based on a 2016 4.7 V8 450PS - Ex Vat) According to specialists Scuderia Car Parts, a starter motor is around £320, a water radiator is around £280, a fuel pump is around £253 and a water recycling pump around £158. The power brakes ASSY package costs around £260, a tail lamp is around £490 and a front fog lamp around £50. Hopefully, you won't have to replace a headlamp, because that will cost you £1,235 per unit.
On the Road
A drive in a Maserati is an event in a way that a trip in a rival Jaguar XK, Mercedes SL or BMW 6 Series from this period never can be. If you've petrol running through your veins, just clasping the key fob makes the heart beat a little faster as you ready yourself in the low-set seat and peer at those evocative dials through the thickly-rimmed three-spoke steering wheel. Even if you're impervious to all of this, you won't be after firing the 4.7-litre V8 engine, a glorious burbly roar that sounds like nothing else.
But now to the problem. Lopping the top off a luxury sports coupe to create a convertible creates an enormous issue of structural rigidity. Building in the strengthening necessary to sort this out means building in weight, the enemy of a lithe, agile sports car. Which leads to one of two results. Either the designers reduce the size of the rear passenger compartment, reducing the size of the open space they have to compensate for - so you get something like an Aston Martin Vantage Roadster. Or they give in to the weight and bill their car as a 'luxury GT', pretending that a set of adjustable dampers will return the sharpness that has been lost. Step forward BMW's 6 Series Convertible.
We're telling you this to give you some idea of the scale of the claim Maserati was making here by suggesting that this GranCabrio could comfortably seat four adults yet still offer cut-and-thrust sports car handling. So, did they manage it? Well, things get off to a good start with the news that there are four proper seats and that the cabrio conversion added just 100kgs to the overall weight. Not so good is the news that in the absence of Aston Martin-style aluminium panels, the overall bulk of this car's GranTurismo coupe donor model was already so portly that this change to drop-top status took this GranCabrio's real world weight to over two tonnes, one reason why this 4.7-litre Cabrio model is slower than its 4.2-litre Coupe counterpart.
So it's a rather large car - and feels it on narrower country roads. You certainly can't chuck this thing around like you would an Aston Vantage Roadster or a Porsche 911 Cabrio, but then, if you are using the rear seats, you probably won't want to be doing that anyway. And if you do want to do that, you'll be pleased to find that Maserati's Skyhook adaptive damping system was fitted as standard, accessible via a provided 'Sport' button, which firms up the suspension as you trade ride comfort for improved body control. The result won't be a car you'll be tempted to take on too many track days, but it's a far, far better driving machine than the only other four-seat luxury sports cabriolets we can think of from this period, the BMW 6 Series Convertible that would cost you a bit less or the Bentley Continental GTC that would cost you a lot more.
We should also explain that pressing that 'Sport' button doesn't only firm up the dampers. At the same time, gearshift times from the 6-speed automatic gearbox that all GranCabrio models must have are quickened. And best of all, exhaust flaps are opened beyond 3,000rpm to release more of that marvellous music. With all this in place, your GranCabrio will sprint from rest to 62mph in just 5.4s - that's in the standard 440PS base version. There's also a 'Sport' model with a further 10PS, stiffer springs and anti-roll bars and a more focused version of the Skyhook damping system. This version isn't much faster but it's a great deal sharper and sounds even better. Even more hard core is the rare 460PS MC version.
All GranCabrio models struggle a little more in the mid-range against rivals with greater torque, but all that means is that you'll have to work the V8 engine a little more and make extra use of the lovely alcantara-trimmed gearshift paddles with their lovely click-clack action - hardly a hardship, especially as every downshift makes you sound like Fernando Alonso. This, you see, is a car you have to drive. No dual-clutch gearboxes, trick 4WD or active steering systems, ceramic brakes or multiple turbo engines: instead, it's all down to you and a good old fashioned rear-driven V8. Disable the MSP stability control and on a wide test track, you can really re-live your Formula One dreams. And if you've a private airfield on hand, top speed is 175mph, at which point you'll be glad of the large Brembo brakes.
Overall
Many will buy this car simply because it's a Maserati. And because it looks drop-dead gorgeous. The difference though, with this Trident badged-brand in the modern era is that its products also stack up on more sensible grounds. Some will rightly point out that this is a vastly more expensive car than obvious alternatives. But it's also true to say that most actual Maserati buyers wouldn't regard a BMW 6 Series, a Jaguar XK or even a Mercedes SL - the key competitors from its 2010-2019 period of production - as a 'obvious' rivals. These, they would say, are merely cars that you buy if you can't quite afford a GranCabrio.
If you can and want the option of carrying two adult rear seat passengers in something still describable as a 'proper sports car', then it's hard to think of a better choice from this period, though you'll need to take that tiny boot into account before thinking of too much Grand Touring. In the end, there are, it's true, faster and more exclusive ways of rewarding yourself for a lifetime's toil than this if you're looking for premium, powerful and large luxury sports cabriolet models made between 2010 and 2019. But few of the other open-topped luxury sports cars you could choose from this time are as practical and all cost a lot more. So while buying a GranCabrio will always be a Grand gesture, it's also one you could justify to yourself. Not that you should have to. To its owner, this car will be beauty and the best. Which'll be all that matters.