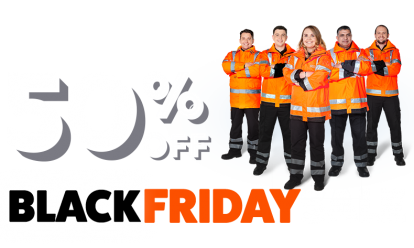 You can get covered in our Breakdown Cover sale from just £5.50 a month.* Join the UK's best breakdown provider as voted by Auto Express drivers 2021.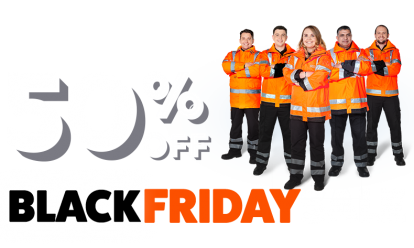 BY ANDY ENRIGHT
Introduction
Few cars divide opinion quite like a Caterham. Most people can't see the point of all that inconvenience and discomfort. For committed fans however, that's just an inevitable byproduct of the light weight, snake-hipped take-no-prisoners attitude of the Seven. These owners tend to look after their cars very well, so tracking down a decent used Seven isn't particularly difficult, although you may have to travel to do so.
Models
Models Covered:
2dtr Roadster (1.4, 1.6, 1.8-litre petrol, [Classic, Roadsport, SV, Superlight, Superlight R, R300, R400, R500, CSR])
History
We could delve right back to 1973 in talking about the history of the Caterham Seven, the moment the company acquired the rights to the Seven name from Lotus. Over forty years of development don't look to have changed the cars significantly, but virtually everything has changed. For the purposes of brevity, we'll limit our trawl back through history to 1997 and take a look at the cars that have been built since then. 1997 has been chosen because that was the year the wonderful Superlight-R was introduced, fitted with a 190bhp 1.8-litre K-Series HPD engine. A slightly less manic Superlight followed in 1999, fitted with a 138bhp 1.6-litre K-series powerplant to supplement the rest of the Caterham range.
At the time, this consisted of 1.4 and 1.6-litre Classic models, equipped with live rear axles and the more sophisticated de Dion-equipped Roadsport models in which 1.6 and 1.8-litre 160bhp VVC engined engines were offered. 2001 saw the introduction of the wider SV cars, which allowed those of slightly more generous proportions to enjoy Seven motoring and shortly thereafter came the roll out of the R500, R400 and R300 rocketships. A special R500 Evo model was shown in 2003, chiefly to win Autocar's 0-100-0 crown, but the big news in Seven circles was the October 2004 announcement of the more modern CSR series of cars with 2.3-litre Cosworth engines.
What You Get
At first glance, not a lot. There doesn't appear to be much more to a Caterham than four wheels, an engine, some suspension and a rudimentary interior but that's exactly the point. Anything more just dilutes the experience. The downside of Caterham ownership is undoubtedly the impracticality. Loiter around the showroom in Caterham (strangely enough) and you'll encounter numerous hardy types who run one as their only car, dismissing as fey any complaints that it's a bit uncompromising. If you're a genuine trooper, you can track down a car without a windscreen, hood or doors and drive around in a Biggles helmet and goggles. Most will prefer something a little less heroic. The doors fitted to the Caterhams only barely justify the description, being vinyl flaps that affix with a popper and to which the door mirrors are attached. The rear view can therefore be a little fuzzy, the best tactic being to travel faster than any posterior hazard.
What You Pay
Refer to Car & Driving for an exact up-to-date valuation section. Click here and we will email it to you.
What to Look For
The first and most important thing to look out for is a full service history. Few Caterhams cover big mileages, so look for a car that's been well looked after. Surface corrosion can afflict the lower bodywork where an electrolytic reaction between the steel chassis rails and the aluminium bodywork can cause some bubbling but it's not a big issue. Hoods are usually fine, although it's worth inspecting one for signs of rips and tears. Try to make sure the car has been garaged and listen to the clutch and the rear axle for signs of noise.
Unlike many cars, the fact that a Caterham has seen track day action is usually the sign of a good owner! Servicing needs to be conducted on the button, every 12,000 miles as the foam in the sump can break up, blocking oil lines. Check the oil pressure of the car you're looking at and also take a good look at suspension alignment and tyre wear. The R500 model is a specialist beast and needs an engine refresh after 3,000 track miles or 10,000 road miles. This costs £4,000, so if you see a tempting looking R500 at about 10,000 or 20,000 miles, find out if you're about to be saddled with this bill.
Otherwise it's fairly easy to see what's up with a Caterham. As regards personal preferences, some prefer the classic flared wing look but these are increasingly falling from vogue. The so-called bicycle-wing cars are far better for serious track use, as the wings do not trap air. On very high speed corners, this can lead to noticeable understeer.
Replacement Parts
(approx based on a 2003 R300 ex Vat) A headlamp will set you back a manageable £82 while an alternator is still sensible money at £180. Caterhams aren't hard on brake pads but even if you do chew through a set you'll only be looking at a replacement cost of £60 up front and £23 at the back. A starter motor is £95 and a complete replacement hood retails at a reasonable £220. No nasty shocks there.
On the Road
Even in a Classic 1.4, performance is strong, but opt for something like an R300 and it's positively outrageous, accelerating to 60mph in 4.7 seconds and on to a top speed of 130mph. It's the way it gets there that recalibrates your gyros. Fiddle with the immobiliser, grope for the ignition barrel, press the fire button and ignite the MG Rover X-Power 1.8-litre engine and you soon become aware that this is like nothing you've experienced before. The exhaust assaults you with a sonic barrage quite at odds with the engine's modest capacity. Despite years of experience in all manner of exotic cars, my mouth has suddenly gone a little dry. My size twelves feel like clown shoes in the diminutive pedal box and my thighs rub against the bottom of the steering wheel. If you're as well acquainted with the offerings of Colonel Sanders as I am, perhaps the SV may suit you a little better. The three point seat belt pins you to the glass fibre shell that serves as a seat and it genuinely feels as if you've strapped the car on rather than vice versa.
On the move, you're astonished by the directness of the steering. Think of a line and the Superlight is on it, the dinner plate sized steering wheel sending the most delicious feedback to the driver. Everything seems alien. You can watch the front suspension doing its stuff and feel the car delicately shifting balance, your body mass perched almost on top of the rear axle. At first, each tentative thrust of the accelerator merely results in gales of disbelieving laughter but confidence quickly builds followed by a feeling of invincibility. Narrow country lanes disappear in a blur, the insistent bark of the exhaust rebounding off verges. Then you notice a Kia Mentor behind impatiently wishing to get by. Let's just say that a Caterham does, to the uninitiated, make 35mph seem really very spectacular.
Driving a Caterham solely on the road is a little like buying a top line set of thirteen Ping golf clubs and using them exclusively at your local pitch and putt. You're barely scraping the surface of the potential available. On a track, the Seven suddenly makes all kinds of sense. The tiny pedal box makes dancing between the pedals a delight and the stubby gear lever can be palmed around the six gears just for the sheer tactility involved. Above all, the handling astonishes. Everything you've heard is true. Tail slides that would usually generate entreaties to your maker in certain other cars become sought at every opportunity in the Caterham. It's the ideal car to learn about the finer points of handling and the art of driving. The low all up weight of the car also means that it doesn't have a ravenous appetite for tyres nor does it return crippling fuel consumption figures during an enthusiastic session of lapping.
Overall
You either 'get' a Caterham or you don't. Experience has taught me that those who don't often coincide with the same subset as those who've never spent any time behind the wheel of one. Find a decent car and you can expect thrills without the bills and if you care for it properly, you'll be pleasantly surprised when the time comes to sell on. In this regard at least, this most impractical of cars becomes a very sensible proposition indeed.