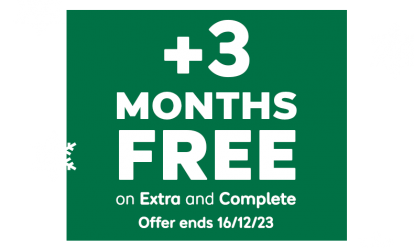 With 12 months of cover, new customers get an extra 3 months for free*.
*Added after 12 months, excludes Basic cover. New customers only. Ends 16/12/23, 7am.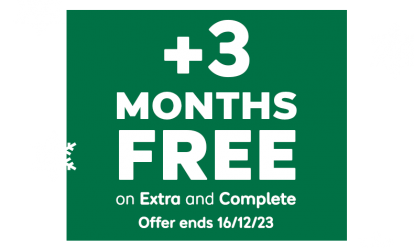 BY ANDY ENRIGHT
Introduction
The Lotus Esprit seems to have been around forever. First introduced in 1976, and treated to a successful restyle at the hands of McLaren F1 stylist Peter Stevens in 1987, the Esprit has become part of the supercar scenery. The latest generation of cars, kicked off by the S4 have come a long way from the days of Roger Moore and his amphibious antics. Despite their renown as a driver's tool par excellence, can a used Esprit make a case for itself in the 21st century?
Models
Models Covered:
(2 dr supercar 2.0, 2.2, 3.5 petrol [GT3, S4, S4S, GT Commemorative, Sport 300, Sport 350, GT, SE])
History
Attempting to draw a line in the sand and defining where the 'last generation' Esprits began is a tricky task, as the car has been under constant development ever since the major restyle of 1987. The introduction of the S4 is probably as good a place as any to begin, launched as it was at the start of 1993. With a 2.2-litre four-cylinder turbocharged engine, the S4 was good for 264bhp, but Esprit enthusiasts are a demanding bunch and it wasn't long before the lightweight Sport 300 edition was introduced alongside the S4, boasting a stiffened chassis, wheelarch extensions and a 300bhp power output. A slightly less extreme, but mechanically similar model, the S4S was offered in November 1994, basically a slightly sportier S4 with the Sport 300's engine modifications. In January 1995 a GT Commemorative edition was launched in Lotus Racing Green. Based on the S4, it celebrated Lotus' success in GT racing, although the car itself was not a notable sales winner. Only 11 were built. November 1996 saw a return to basics with a stripped out, 2.0-litre turbo engined model, the GT3 being offered for sale. Despite a 'mere' 240bhp on tap, many enthusiasts still reckon this to be the purest Esprit to date. The GT3 was discontinued in summer 2000.
The key milestone in the development of the Esprit occurred in May 1996 when the car was fitted with the V8 engine it deserved. The Esprit V8 boasted a 3.5-litre turbocharged unit pumping out 349bhp. It was joined in January 1998 by the slightly plusher V8 GT edition before being re-designated the V8 SE in October 1998. At the same time, Lotus launched the Sport 350 model, the lightest, rawest and most aggressive V8 Esprit of all, and one that challenged the Ferrari F355 and Porsche 911 Carrera for class honours. The interior of the car received a long overdue restyle in summer 1998, with recent cars no longer having a seemingly random scattering of instruments. Late 2001 saw a back to basics approach for the Esprit. The model range was pared back to one V8 version, which was treated to a mild facelift consisting of the Sport 350 front spoiler, twin round tail lights and 18-inch OZ alloys. The interior was also given a few splashes of brightwork and a dramatic high-back seat option.
What You Get
Despite constant revision, the Esprit isn't in the first flush of youth, and certain aspects of the car feel rather old. The manifold variations of the basic theme led to the wry accusation that Lotus built almost as many Esprit models as it built Esprits. Nevertheless, there's a common strand of DNA that runs throughout the Esprit line-up. The handbrake is too far away, especially if you're using four-point harnesses, the interior fittings squeak and rattle and the gearbox is as friendly as an Istanbul riot policeman. The view out is never better than awful, making some parking manoeuvres vague guesstimates with expensive consequences. There are no two ways about it; the Esprit is wretchedly impractical, massively expensive and hugely demanding. Nonetheless, once you feel the meaty heft of the steering, when you point that nose towards the horizon on a deserted road and bury the throttle, most of these faults are instantly forgiven.
What You Pay
Please fill in the form here for an exact up-to-date information.
What to Look For
The Esprit is a specialist proposition, but the models we're dealing with in this instance will mostly have been owned by relatively wealthy enthusiast owners who appreciate the importance of correct upkeep. Four-cylinder cars have been known to experience noisy timing chain issues, and early V8 models had a reputation for blowing their turbos, a problem which Lotus has managed to iron out. Cam belts will require changing every 24 or 36 months for the four-cylinder cars dependent upon model. The V8 in contrast requires a belt change every 72,000 miles. Electrics proved to be a gremlin on some of the early cars, with glitches in the lighting and heater systems. Always insist on a full main dealer history. When paying serious money for your toy, it's essential to make sure it's been properly looked after.
Replacement Parts
(approx based on a 1998 Esprit V8 GT) Whereas the Elise benefits from its back to basics roots, the Esprit boasts supercar performance and commensurately priced spares. Try a clutch assembly for around £750 for size. Or front brake pads that are over £200 a pair. Still, if you hanker after a car in this bracket, you should really be able to cover the cost of a £400 radiator without it causing your bank manager significant duress. With rear brake pads costing around £120 and a starter motor being the best part of £200, be sure you really can afford to run an Esprit before buying. Replacement headlamps are £60 and £110 for the inner and outer units in each pop up pod.
On the Road
Whoever thought that allowing the general public to buy turbocharged Esprits was a good idea was clearly an eternal optimist. The power delivery is like a force of nature, the car seemingly agreeable swift before exploding forth on a manic typhoon of shrieking turbo, chattering wastegate and various discordant engine tones. Treat the throttle more as a detonator than a pedal and you'll get an appreciation of what the car is capable of. Sometimes it's good to wheel an old cliche out of retirement for a breath of fresh air, but the Esprit genuinely does feel like it's cornering on rails. Unfortunately the gearchange assumes the role of 'the wrong sort of snow' and acts as an annoying hindrance. Later models such as the V8 GT and Sport 350 are better, but the basic design of the gear linkage is a compromised one, and the stubby gearstick must be manoeuvred around the box deliberately but forcefully.
One characteristic common to all Esprits, be they four-cylinder or V8 models, is a disappointing soundtrack. You can hear what the engine is doing, but instead of making wonderful music, it sounds as if a fight has broken out in the orchestra pit. Many decided to opt for a sports exhaust system to try to provide some drama. Those who expected the V8 cars to rival a Ferrari for sonic delights were sorely disappointed. Still, when you've got the sheer go to render most Ferraris a receding red speck in the rear-view mirror, you can forgive the Esprit this failing.
The brakes and steering must come in for particular praise, making the enormous thrust if not manageable, then at least something less than terrifying. The driving position has improved over the years as well, with post-1988 cars fitting most customers quite well, making the task of restraining that siege-cannon of a turbocharger a little easier.
Overall
Whilst its elegant mid-engined styling may be reminiscent of an Italian exotic, the Esprit is a proper, hairy-chested British sports car. It requires strenuous effort to drive, yet will reward the skilled driver like few others. It's always 'in character', inconvenient, straining at the leash, and darting towards apexes. Anyone who thinks they can step out of a civilised commuter-friendly rival such as a Honda NSX or Porsche 911 into an Esprit without a murmur will be in for something of a shock. Used models are, on the whole, well looked after, and probably the best bets are to try to track down either a V8 SE or a barking mad late-model GT3. Both will cost a small fortune to run, but in the end it's all down to degrees of madness.