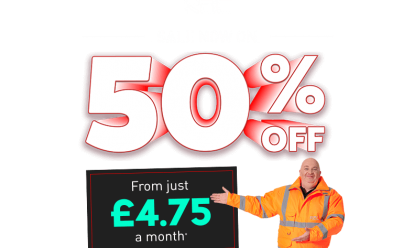 Get covered in our half price Breakdown Cover sale from just £4.75 a month.* We're the UK's best breakdown provider as voted by Auto Express drivers 2021.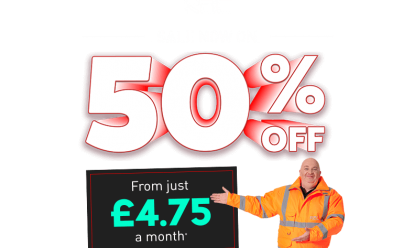 By Jonathan Crouch
Introduction
The Lexus brand has brought us many things over the years, but prior to 2017, the company had never made a seven-seat car. This longer wheelbase 'L' version of the brand's fourth generation RX luxury SUV put that right, with subtle changes over the standard model enabling a third seating row to be inserted at the rear. Otherwise, all the RX features that loyal buyers like were carried over intact. This RX L body style really broadened this MK3 RX model's appeal and was usefully updated in 2019. Let's check it out as a used buy.
Models
SUV - 3.5 petrol/electric Hybrid
History
The Lexus brand omotenashi principles of hospitality between 2017 and 2022 extended to family buyers with more than a couple of kids, thanks to the availability of this RX L luxury SUV. Apart from the 110mm increase in length and slightly more vertical rear tailgate necessary to facilitate the 3rd seating row, the recipe here was exactly as it was in normal five-seat versions of the fourth generation RX model. So, there was an overwhelming emphasis on non-Plug-in self-charging full-Hybrid petrol power and sumptuous standards of luxury in the leather-lined cabin.
The fourth generation RX was first introduced in 2015 in five-seat form - this RX L variant followed in 2017 when Lexus realised that it would need a 7-seat version if it was to properly compete with segment rivals. Both body styles received a mid-term update in mid-2019. This car sold until the all-new MK5 RX was launched in mid-2022.
What You Get
In creating this RX L, the designers were clear that the standard RX model's distinctive coupe-like profile had to be preserved. But look more closely and you'll notice that not only is the RX L longer at the rear (that's thanks to an extra 110mm of rear overhang) but that the angle of its tailgate has also been made slightly steeper. That final fine adjustment is actually important in making sure there's comfortable headroom for anyone sitting in the third row of seats.
Even more valuable millimetres were gained simply by moving the rear wiper mechanism from the top to the bottom of the window. Move to the front and if you're familiar with this fourth generation RX model, you might note that in its improved post-2019 form, it features smarter bumpers and a re-designed front spindle grille.
The cabin of the RX L does, of course, completely replicate that of the normal RX model at the front and, like a normal RX, was improved in post-2019 models with the addition of a revised multi-media centre-dash touchscreen that features 'Apple CarPlay' and 'Android Auto' smartphone-mirroring. The interior is designed to be a social space, incorporating what Lexus designers call a 'lounge' effect that's open and light and where it's easy for everyone to see what's happening, share conversations and enjoy the in-car entertainment together on longer journeys.
The rear bench sits directly on top of the three battery packs that power the Hybrid drive system and offers leather-stitched luxury embellished by the way that the seats slide and recline for greater long distance comfort. Two people will be especially comfortable, optionally separated by a smart fold-out armrest incorporating twin cup holders and a covered compartment. The top RX L Takumi model could from new be specified with two individual captain's-style chairs in the second row, in place of the usual three-seat bench.
Accessing the third row was made easy with a one-touch lever control on the outer second row seats which tips the seatback forward and slides the bench smoothly away. The rearmost seats are finished to the same high quality as the rest of the cabin but, as you might expect, are really only intended for kids. They could though, in the post-2019 model be more easily used for adults on shorter trips thanks to changes that Lexus made to that revised model which introduced a second seating position for the third row, which can free up an extra 94mm of leg space when the situation demands.
Raise the powered tailgate and you'll find that, as with any 7-seat SUV which has all three seating rows in place, there's very little boot space - just 176-litre litres in this case. Fold the third row into the floor though (which can be done electrically) and the capacity figure for the format that most owners will commonly use rises to 432-litres measured to the tonneau cover, which is only 21-litres less than you'd get from a standard RX in this configuration. Fold the second seating row into the floor and that figure rises to 966-litres - or 1,656-litres if you measure from floor to roof.
What You Pay
We'll focus here on the preferrable post-facelift MK4 RX L models sold on or after 2019. This RX L seven-seat body style values at around £1,100 more than the standard body shape. Prices start at around £41,100 (around £46,100 retail), which gets you a 2019-era RX 450h L model with a Premium Pack. A later standard-spec '21-plate RX450h L values at around £44,100 (around £49,350 retail) for one of the last late-2021 models. Allow around £2,500 more for 'F-Sport' trim; or around £6,000 more for top 'Takumi'-spec. All quoted values are sourced through industry experts cap hpi. Click here for a free valuation.
What to Look For
Lexus has an unparalleled track record for reliability, and the RX generates a particularly low percentage of warranty claims. We struggled to find any buyers who had a bad word to say about it in our ownership survey. Still, it's worth doing a very thorough check and getting any faulty electrical items fixed under warranty. It's highly unlikely that there will be any (just as well as some of the systems are incredibly complex) but check sunroof and window motors and make sure the leather and paint is in tip top shape. The hybrid drive system is incredibly tough and we've never heard of a failure. The wheels can be prone to kerbing, so factor in any refurb costs if they've been dented or scuffed. Insist on a full service history.
Replacement Parts
(approx based on a 2020 RX 450h - Ex Vat) An air filter costs around £14 and an oil filter costs around £9-£14. Brake pads sit in the £30 to £35 bracket for a set. Front brake pads cost in the £43 bracket; it's around £20 for rears. Front brake discs cost in the £83 bracket; it's around £82 for rears. Wiper blades cost in the £6 to £27 bracket. A front fog lamp is around £42. A fuel filter is around £97. A pollen filter is in the £6-£31 bracket.
On the Road
This RX model is a full-Hybrid - don't confuse that with the mild hybrid tech that rivals use. Full hybrids have much larger batteries and therefore, much more of an electrified remit which in this case, is mated to a 308bhp 3.5-litre V6 petrol engine. Plus you get an E-Four 4WD system whose functions have been tuned for quick response when accelerating through bends. There's no real off piste ability of course. Lexus doesn't think potential buyers will be interested - and they're probably right. As for handling, well other rivals offer a more involving drive. The RX is still one of the most comfortable, refined SUVs in its class though.
Not too many dynamic changes featured with the post-2019 revised version of this 'AL20'-series model. Apparently the structure was slightly stiffer. There were new shock absorbers. And the RX was in this form equipped with 'Active Cornering Assist' torque vectoring to maximise cornering traction. There were clever new 'BladeScan Adaptive High-beam headlights too.
Overall
An extra seating row can make all the difference. Having this Lexus RX in longer-wheelbase 'L' form means that when you want a night out with friends for example, you need only take one car. Or the kids can invite friends back. Everything's much easier in those kinds of situations. And the RX can at last compete on equal terms with many of its most important direct segment rivals. Otherwise, the reasons why you might want an RX haven't changed. This isn't the most capable luxury SUV you can buy from its period. It isn't the sportiest to drive. And it's not the most affordable to buy. But despite all of that, it's worth a look. Once you've bought the thing, after all, its running costs can be usefully less than even the most frugal of its diesel competitors.
While other manufacturers dithered over hybrid technology, Toyota's Lexus division got on and developed it. Their first hybrid RX was an impressive achievement and this fourth generation design added a more style and extra technology to existing strengths of comfort, refinement and a high specification. It's a tempting package - and in RX L form, a usefully more spacious one.