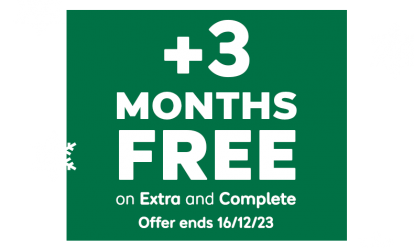 With 12 months of cover, new customers get an extra 3 months for free*.
*Added after 12 months, excludes Basic cover. New customers only. Ends 16/12/23, 7am.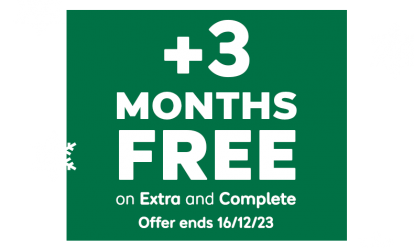 BY ANDY ENRIGHT
Introduction
The Lexus IS200 has taken all the ingredients which have made the 3 Series such a sales success and given them a fresh spin. A smartly styled, two-litre executive car with a straight-six cylinder engine. Perfect weight distribution and rear wheel drive to appeal to the keen driver. A brand that's all about prestige and technical innovation. It has to be a BMW 3 Series doesn't it? Well, if imitation is indeed the sincerest form of flattery, BMW should be blushing coyly.
Having already launched the LS400 and GS300 models in the UK, the Lexus brand, once derided as just a range of fancy Toyotas, now carries some serious clout. The IS200 was their first foray into the junior-executive saloon market and has sold in steady numbers. This was largely due to the limited range of engine choices. Whilst outright performance was nothing to get too excited about, the IS200's appeal lay in its jewel-like detailing and peerless after-sales service.
Models
Models Covered:
(4 dr saloon 2.0-litre [S, SE, Sport, LE])
History
Marketed as the Toyota Altezza in Japan, the Lexus IS200 arrived on these shores in June 1999, backed up by a glitzy advertising campaign. Indeed, the drive behind the IS200 model was to change the public perception of the Lexus brand. Rather than confine it to high-image, high-priced specialism, parent company Toyota wanted the Lexus brand to appear on shopping lists instead of the BMW 3 Series, Audi A4, Mercedes C-class or Alfa Romeo 156.
Upon launch there were three models available, the S base model, the SE luxury trim level and the Sport designation. All models were mechanically identical, and were attractively priced. The range has remained largely unchanged since launch, although buyers yearning for more power had their requests answered in summer 2001 when Lexus launched the 211bhp IS300 model featuring the 3.0-litre six out of the larger GS300 model. Late 2003 saw the introduction of a well specified limited edition LE variant based on the existing SE but adding11-spoke 17-inch alloy wheels, high-intensity discharge (HID) headlights, full leather upholstery and detailing that includes an armrest on the drivers seat. In the spring of 2004 all models received tinted rear light clusters, a price hike and a minor specification upgrade. By the end of 2005, the new IS had arrived to replace this model.
What You Get
The IS200 is full of little 'surprise-and-delight' features. The styling is sharp and sporty. The front end is particularly neat, with the minimal overhangs and big front wheels giving the car an aggressively contemporary look. The clear-lens rear light clusters look like crystals and appear especially effective on darker-coloured cars. Inside, the story is the same. The biggest talking point on the IS200's introduction was the fascia dials. Designed to resemble a diver's chronometer, they look a great deal better than they work in practice, being slightly fiddly to read. Everyone who gets into the vehicle notices them though.
Another visual trick the designers have played is making the IS200 look larger than it actually is. The tape measure reveals it to be 71mm shorter than a 3 Series, 5mm lower and 19mm narrower. This is a difference you feel once inside, particularly in the rear, where headroom for six footers is at a premium, despite scooped-out seats that put second row passengers below the level of those in front. Boot space isn't huge either.
Nonetheless, the IS200 gives its driver more to make them feel good than many rivals. The three-spoke sports steering wheel feels great to hold and in the Sport version (which also has a limited slip differential), there are drilled metal pedals a la Lamborghini Diablo to make you feel as if you're at the wheel of a supercar. The gruff engine note won't disappoint in this respect either - though it may come as something of a shock to owners of larger Lexus models used to a cathedral hush.
This being Lexus, it goes without saying that all IS200s come with a generous specification: dual front and side airbags, alloy wheels, anti-lock brakes, traction control, a six-CD autochanger and climate controlled air conditioning are included across all three trim levels. The two plusher versions have 17" alloy wheels, combination leather trim as well as power for the sunroof and seat adjustment.
What You Pay
Please fill in the form here for an exact up-to-date information.
What to Look For
As with all other Lexus models, there is, amazingly, almost nothing to report. Toyota were determined to make these cars as faultless and long-lasting as possible and it seems they've succeeded. The main worry with a Lexus will be accident damage or mileage clocking. The panel gaps on the IS200 astound even now in terms of consistency and flushness of fit, so a second-rate repair will be obvious.
If you can, check the car's service records and cross-reference mileage with the dealers who carried out the scheduled maintenance. That way, you'll have peace of mind that the immaculate, low-mileage car you're looking at really is just that.
Replacement Parts
(approx. based on IS200 2.0 SE) If you're after a new exhaust system, you may need to sit down before reading on: £700. Now that's out of the way, the rest of the parts prices aren't too bad. Front brake pads are around £75 a set, with rears a reasonable £35. A radiator will cost around £200 for a manual car, but a weightier £300 for an automatic. An alternator is around £370, and a new starter motor £170.
On the Road
Whilst the engine is smooth, torquey and agreeable, powerful is one attribute that couldn't really be levelled at the IS200's 2.0-litre unit. Therefore you can't expect searing performance - though rest to sixty in 9.5s on the way to 134mph is hardly glacial. This puts the baby Lexus mid-way between four and six-cylinder rivals in terms of performance - much as you would expect. You shouldn't suffer too much at the pumps however. Around 30mpg ought to be possible in average conditions.
Transmission choice is between a slick, standard six-speed manual and a much less sporty four-speed automatic. The handling is good and the relatively modest power, traction control system and wide tyres act as a reassurance to buyers in any way nervous about graduating to a rear-wheel drive car.
Overall
If the Lexus IS200 range had an entry level four-cylinder engine and a true flagship performance version, the likes of BMW, Mercedes and Audi would be very scared. As it is, it makes an interesting, if slightly individual used buy. The Lexus after sales package is superb, and a used IS200 should please all but the most ardent speed freak.