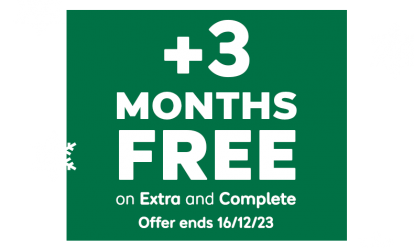 With 12 months of cover, new customers get an extra 3 months for free*.
*Added after 12 months, excludes Basic cover. New customers only. Ends 16/12/23, 7am.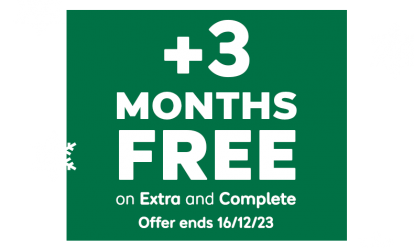 BY JONATHAN CROUCH
Introduction
There may be a newer-looking Range Rovers around these days but that isn't to say that the original first generation version, with its familiar boxy shape, doesn't still have its supporters. In fact, it's still going strong - on the used market.
The original Spen King-designed Range Rover was one of the British Motor Industry's proudest success stories. When it went out of production at the end of 1995, it still looked as fresh and forward thinking as it did back in 1970 when one was exhibited in the Louvre as an example of modern sculpture.
The car was renamed the Range Rover Classic when the MKII model was introduced in the Autumn of 1994, but demand continued even then. This was a car that had real international appeal. It sold in markets as diverse as Japan and the USA, Canada and Australia - and demand usually exceeded supply. Well over 300,000 Range Rovers had rolled off the production lines by the time this legendary model was laid to rest; the final one off the line is now part of the British Motor Industry Heritage Trust collection at Gaydon in Warwickshire.
Models
Models Covered:
First generation Range Rover - 1970-1995 (3.5 8cy Station Wagon [Vogue EFi, Vogue EFi SE] / 3.9 8cy Station Wagon [Vogue, Vogue SE, Classic Vogue, Classic Vogue SE] / 4.2 8cy Station Wagon [Vogue LSE, Classic Vogue LSE] / 2.4 TD Station Wagon [Turbo D, Vogue Turbo D] / 2.5 TD Station Wagon [Turbo D, Vogue Tdi, Vogue SE Tdi, Classic Vogue Tdi, Classic Vogue SE Tdi])
History
After the car was launched in 1970, it took Leyland Cars (subsequently BL and later to become Rover Group) some time to realise what a good thing they had. The problems of the company at the time meant that build quality was indifferent.
Nevertheless, such was the Range Rover's appeal that it quickly established a reputation for itself, first with wealthier members of the farming community, then, slowly, with those in the towns.
Original cars were powered by Rover's ubiquitous 3.5-litre V8 and, later, by a 2.4-litre Italian VM turbo diesel engine. At the end of `89, the 3.5 gave way to a catalysed 3.9-litre V8 and the turbo diesel was uprated to 2.5-litres. A 4.2-litre long wheelbase model was added at the end of 1992 and the Discovery Tdi engine replaced the VM motor in January 1993. In March 1994, there was finally a new dashboard with twin airbags (using a lot of components from the Discovery's new facia) and that facelifted Discovery's redesigned 300 Tdi turbo diesel engine replaced the earlier unit.
The new-shape MKII model was introduced in 1994 but the original-shape models, now badged Classic, continued on for a year or so and you'll find them on plates as late as 95N.
What You Get
The world's finest 4x4. Only the latest Range Rover can match the earlier car's all-round off-road abilities. What differentiates the Range Rover from its Japanese competitors? In a word, style (which the Orientals never had) and wheel articulation. Off the road, you could drive a Range Rover over obstacles that would leave Shoguns and Troopers bottoming out, wheels spinning hopelessly.
As everyone knows, you also get a car that can take you to the highest peak or through the deepest bog, then, via the car wash, to the ballet on the same day, parking without disgrace alongside Jaguars and Mercs.
What You Pay
Please fill in the form here for an exact up-to-date information.
What to Look For
Early models weren't screwed together very well. Some of these have been tampered with by after-market 'specialists' and may have either modified motors or even engines from another maker - US V8s are sometimes fitted and there were also some 'interesting' diesel conversions before Range Rover offered their own. Avoid three-door models and anything without power steering.
Ask the potential seller what kind of life the car has had; go for those cars that have lived on tarmac (the vast majority anyway) rather than the farm. Torn carpets, ripped headliners and scratched plastic panels are sure signs of a hard life.
Thoroughly check out the suspension and transmission; replacement parts are expensive.
Replacement Parts
(approx based on a 1994 Range Rover 3.9i - ex Vat) A mixed bag. A clutch assembly will be around £370, an alternator should be close to £300 and a radiator around £330 for an automatic whilst a manual is significantly more at £570.
A headlamp is around £50 and a front wing around £250. Minor and major services will cost you in the region of £250 and £650 respectively.
On the Road
You need to remember that it's a 4x4 and drive accordingly. Having said that, this is the best handling 4x4 you can buy. The V8s have huge torque and pulling power. At first acquaintance, the turbo diesels feel rather slothful, but grow on you when you realise that there's pulling power aplenty, if little outright speed.
Buy a diesel and you can expect to average a useful 23-25mpg. The V8s, especially the 4.2, demand a rather larger wallet, with 12-15mpg averages commonplace. Remember too that certain low-roofed multi-storey car parks will be inaccessible to you (though not, interestingly, Le Shuttle).
Overall
A modern-day classic, deserving of its place in a Midlands car museum. If you can afford to run one as a second car, you can't afford not to have one.