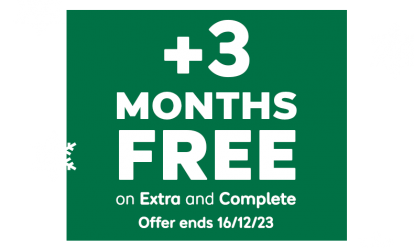 With 12 months of cover, new customers get an extra 3 months for free*.
*Added after 12 months, excludes Basic cover. New customers only. Ends 16/12/23, 7am.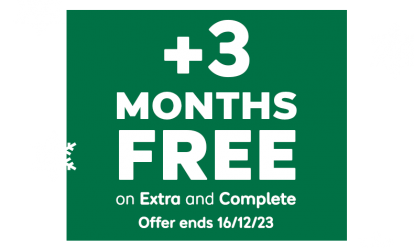 By Andy Enright
Introduction
Encouraged by the rapturous reception given to the 2002 Range Rover flagship model, Land Rover decided to sprinkle a little of the big car's look and feel onto the Discovery range. With revised styling, equipment tweaks and improvements to suspension and brakes, this model - in effect a Series Two and a Half - brought the Discovery up top date in a market that was starting to spawn some serious rivals. With the Series 3 Discovery currently hot news, now isn't a bad time to go shopping for a used late shape Series 2 Disco as prices are a little depressed. That's great news for used buyers who are getting a lot of Land Rover for their money.
Models
Models Covered: 5 door 4x4 2.5 turbodiesel, 4.0 petrol [E, S, GS, XS, ES, Pursuit, Landmark, ES Premium]
History
Having enjoyed 13 years of continual development, the Land Rover Discovery received yet another makeover in July 2002 when they announced the 2003 Discovery, with changes to the suspension and brakes, some tweaks to the equipment levels, the option of a centre differential lock and some detail changes to the front and rear styling to bring it closer to the Range Rover 'family' look.
Autumn 2003 saw more incremental changes with the all-wheel drive system revised, improving the Discovery's already impressive off road ability. A centre-locking differential now featured on most models. This served to distribute the engine power equally between the driving axles, reducing wheel slip in really slippery conditions such as deep mud and snow. The interior also came in for some attention, all models now receiving the acclaimed ISOFIX child seat system that was not only safer and more reliable than conventional child seating attachments but also removed much of the hassle of threading and clamping belts through child seats. A centre locking differential was fitted to plusher models and ISOFIX seats and Automatic Drive-Away Locking were fitted across the range. Standard equipment levels also got a tweak.
In early 2004, new trim designations were brought in as the all-new series 3 model loomed. Buyers could purchase Pursuit, Landmark or ES premium models with the ageing V8 restricted to the top level and priced the same as the Td5 diesel. Land Rover unveiled the Series 3 Discovery in early 2004 but it didn't go on sale until late in the year.
What You Get
Unless you want to opt for the markedly more agricultural Defender series, it's doubtful whether you'll happen upon a better four-wheel drive tool for heavy going. The Discovery has coil springs at the front and air suspension at the back, all marshalled by Active Cornering Enhancement for on-road refinement plus Hill Descent Control and four-wheel electronic traction control ETC for when the going gets tough.
The tall body may feel initially precarious, but the Discovery Series II has an admirably low centre of gravity and can negotiate steep gullies and deep potholes with ease. Bear in mind too that the Discovery has permanent four-wheel drive, not the selectable systems used by most of its Japanese alternatives (who spend most of their lives in 2WD). Though this leads to extra tyre wear, it does mean that you're always prepared for the worst.
There's seating for seven inside, thanks to a foldout pair of occasional side seats in the estate compartment but note that they were not fitted to every car as standard. Rear legroom isn't as generous as you may expect, though comfort for front seat occupants has been notably improved over earlier cars. Likewise the Conran-designed dash that looked chic for about six months has been ditched in favour of a less adventurous, but ergonomically cleverer affair. The Td5 turbo-diesel engine makes more sense in this land of soaring fuel prices which means that V8 owners may be susceptible to some aggressive bargaining.
What You Pay
Please fill in the form here for an exact up-to-date information.
What to Look For
Once under the auspices of the Ford empire, Land Rover had no option but to improve quality control and the later Discovery models feel well screwed together. Some gearbox issues have arisen, but otherwise there's little to pick fault with the car. Check the differentials for wear and ensure that tyre wear appears uniform. The 2002 car was fitted with a revised transfer case to cut down on noise, vibration and harshness, so any audible ills are bad news.
Always insist on a full service history. Be careful too if the car you're looking at has a towbar fitted, for this may mean that it has had a hard life dragging horse boxes out of muddy fields. The engines and the transmissions used are robust but expensive to repair if they do go wrong, so watch out for rattles and ensure that all the electrics work perfectly. Check too, that the heavy-swinging rear door has not dropped on its hinges. The car is a favourite target for thieves, so ensure on an HPI check to ensure it isn't a stolen/recovered or an insurance total loss.
Replacement Parts
(approx exc. VAT) A clutch assembly will be around £180, a starter motor around £200 and a radiator around £330, Brake pads will be around the £45 mark. A replacement headlamp (offside) is close to £30 and an alternator should be close to £260.
On the Road
Buyers of the facelifted Series 2 Discovery will be astonished by its wieldiness when compared with a Series 1 bloater. There's far less of that nauseating lateral movement that so many high vehicles suffer from. This is largely due to a pair of sophisticated control systems - Self-Levelling Suspension (SLS) and Active Cornering Enhancement (ACE). Thanks to the SLS system's rear air springs (borrowed from the Range Rover), the suspension can continually self-adjust to provide a level ride; usefully, it can also be lowered or raised to attach a tow bar or cruise above rocky surfaces.
SLS is standard even on base models but you'll still need to fork out more for the ACE system on all but the plushest variants. Here, body-mounted sensors detect lateral acceleration and a high pressure pump activates 'roll control modules' in time to stop the car leaning before it ever starts. It doesn't stop there either. Other driving aids include Four Wheel Electronic Traction Control (ETC), Electronic Brake Distribution (EBD) and, most notably, the Hill Descent Control (HDC) first introduced on the Freelander. This supplements the engine braking normally used for difficult off road descents by activating the ABS to keep speeds down to less than 9mph.
Overall
Land Rover had ironed out many of the niggling faults that plagued early Discovery models by the time the 2002 revision came around and the turbo diesel models are well worth tracking down. The petrol engined cars seem rather prehistoric although they are fun if you can afford to run them. Our choice would be a late, well looked after Td5. Just don't feel too jealous when you have a look inside a Series 3.