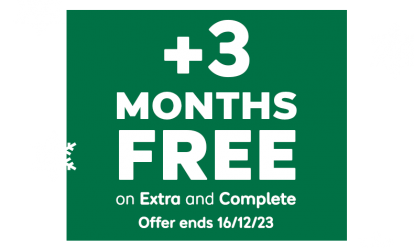 With 12 months of cover, new customers get an extra 3 months for free*.
*Added after 12 months, excludes Basic cover. New customers only. Ends 16/12/23, 7am.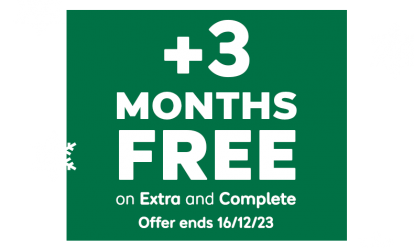 BY JONATHAN CROUCH
Introduction
Launched in 1948 and still selling well, the classic Land Rover makes an unusual used buy. The original model was re-launched as the Defender in 1990. Still however, you find few who use the name. To most of us, this car will remain quite simply the definitive Land Rover; nothing more, nothing less.
The Defender has a growing cult reputation both as a new and used vehicle. Behind the wheel, you realise just how silly and ineffectual most trendy modern off-roaders are in comparison. They may look fashionable around town but get them out in the country and they flounder. This then, is one for the serious off-road enthusiast. Look carefully before you buy, though, as unlike many other 4x4s, most Defenders will have spent a lot of time off-road.
Models
Models Covered:
Land Rover Series III - all models to 1990 inc. 90 & 110 Defender 1990 to date
History
Land Rover has never stopped improving the basic vehicle. In 1994, the company's new R380 manual gearbox was added. More importantly, so was the latest version of its turbocharged direct injection diesel engine, the '300 Tdi'. That gave way in turn, early in 1999, to the five-cylinder diesel from the Series II Discovery.
Over the years, a wide variety of body-styles have been available; including short and long wheelbase cars (called 90 and 110) a pick-up, seven and twelve-seater wagons, a short-wheelbase soft-top and, most recently, a double cab pick-up. The majority of used vehicles on the market are likely to be either Series IIIs or the newer Defenders.
Engine changes have been surprisingly few, given the age of the basic design, but there have been many updates and revisions. The combinations of engine and body-style are many and varied. Engines are as follows: 2.3, 2.6 and 3.5-litre petrol and 2.3-litre diesel, 2.5-litre turbodiesel and 2.5-litre Td5 turbodiesel.
2007 saw a series of tweaks to the classic design and the arrival of a 2.4-litre common-rail diesel engine matched to a six-speed gearbox. This significantly improved comfort and refinement.
What You Get
Rugged, agricultural looks that are becoming as chic in Soho as they are unremarkable and irrelevant on muddy trails the world over. These are basic machines, sometimes in the extreme, depending on the vehicle's age. Not exactly ideal for motorway cruising, but then a Land Rover was never designed for quiet and smooth cruising - quite the opposite, in fact. It is a vehicle that will take you literally anywhere and back. That's worth remembering if you're worried about whether something so rough and ready, if also dependable and strong, is your cup of tea.
What You Pay
Please fill in the form here for an exact up-to-date information.
What to Look For
Build quality isn't exactly to Rolls Royce standards, as you would expect, but these are basically sound and well-built vehicles. Rust is not much of an issue, as body panels are aluminium, though the separate steel chassis needs to be checked. As with any 4x4, be extra careful that the chassis is straight and that the engine and gearbox have not been abused either by rough off-roading or by too heavy a tow-load (the County is a favourite of the horse-box set). Dents and bumps under the car and noisy diffs and smoky exhausts are the telltale signs.
Replacement Parts
(Based on a 110 TDi and approximate, excluding VAT) A clutch assembly will be around £170 and a full exhaust about £170 (without Catalyst). An alternator should be close to £85 and a radiator just under £300. Brake pads front and rear are about £40, respectively. A replacement headlamp costs close to £20.
On the Road
It's not terribly appropriate to judge the car for its on the road performance - or at least not terribly fair! Any Land Rover of this kind will be not nearly as much at home on the road as it is off it. The 3.5-litre V8 Series IIIs and Defenders are probably your best bet, if on-road ability is important while the diesel Defender pick-up is simply remarkable off-road. Like a Range Rover, the centre of gravity is high and a Defender will lean into bends a little alarmingly. Fear not, they hug the road, despite what you may feel at the steering wheel. The pace will be slow but steady and a snowy B road is unlikely to slow you as much as other cars.
Overall
More than 1.5 million Land Rover vehicles have been produced since the original was launched in 1948, so you're buying something of a robust legend. Drive before you buy, to be sure you can put up with the somewhat agricultural nature of some versions, though. A bit of noise and a somewhat relaxed cruising pace will help to remind you you're the owner of a little piece of rugged British history.