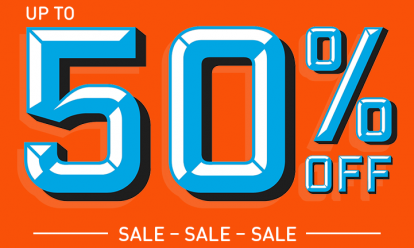 Get covered in our half price Breakdown Cover sale from just £7 a month.* We're the UK's best breakdown provider as voted by Auto Express drivers 2021.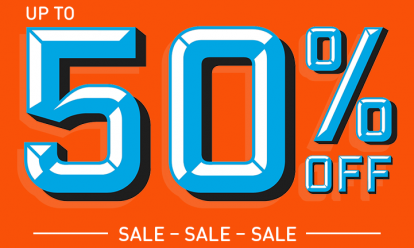 The Mercedes-Maybach GLS makes quite a statement. Jonathan Crouch takes a look.
Ten Second Review
Can an exotically-finished version of the Mercedes GLS large luxury SUV really offer a credible alternative to super-luxury SUVs like the Bentley Bentayga and the Rolls-Royce Cullinan? That's the task being set here for a car that'll be a very rare sight indeed, the Mercedes-Maybach GLS. Primarily aimed at the Chinese market, its interior is arguably the most luxurious of any boardroom-level conveyance you could choose.
Background
The Maybach name is a foundational part of automotive history. It was, after all, Wilhelm Maybach, along with Gottlieb Daimler, who created the world's very first motorcar in 1886, the Daimler Motorkutsche, a stagecoach with a 1.5hp grandfather clock engine. From these unpromising beginnings, Wilhelm went on to help develop the Mercedes name into the symbol of elegance and quality it is today. His son Karl meanwhile, who'd inherited his father's engineering genius, wanted to go further, forming the Maybach brand in 1909. It specialised in sensationally luxurious automobiles, each one plusher and more powerful than the last, the series culminating in the 7.0-litre V12 Type 12 of 1929. World War II distracted the company into munitions work for Hitler's Germany after which, for six decades, the Maybach name lay in mothballs.
By the turn of the century though, the famous double-M badge had returned - and in appropriate pomp. Stung by BMW's purchase of Rolls Royce and the Volkswagen Group's takeover of Bentley, the Daimler Benz board felt that they too should be represented in the ultimate sphere of automotive manufacture - that of luxury limousines. And rather than buying a brand, they resurrected their own, the Maybach name synonymous with Mercedes from the very beginning. Bespoke '57' and '62' series limousines were launched but weren't popular and the brand was discontinued in 2011. For the 21st century's third decade though, the name was resurrected once again - as 'Mercedes-Maybach', a badge first applied to an ultimate version of the S-Class saloon and then to the car we look at here, an exotic version of the GLS large SUV.
Driving Experience
We'd expected a 12 cylinder engine to beat beneath the huge bonnet of this SUV-IP but no, Mercedes has chosen to install the twin turbocharged 4.0-litre V8 usually used by its AMG performance division. It's tuned a little more lazily here of course but still develops 550hp and 730Nm of torque, which will be sufficient to spirit this leviathan to 62mph in 4.9s and on towards a top speed of 155mph should your chauffeur find himself pursued by a gang of cut-throat kidnappers. All-weather traction is delivered by 4MATIC all-wheel drive.
The brand has fitted this car out with a bespoke 'Maybach Dynamic Select' drive programme focused on refinement and comfort. The drive setting restricts body movement, smoothes out the engine's torque curve, disengages the start/stop system and adopts an altered shift pattern for the 9-speed auto gearbox, with fewer shift changes for more seamless progress. If you want to go further, the standard air suspension system can be optionally fitted out with the brand's 'E-Active Body Control system, adding a function which leans the car into corners like a motorcycle at angles of up to 3 degrees so as to limit body roll and improve passenger comfort. Sounds odd; really works.
Design and Build
Like the standard GLS SUV, this Maybach version is a substantial piece of Teutonic real estate, measuring in at 5,202mm in length. But as you'd hope for the huge premium being demanded over the ordinary version of this car, this Maybach-branded model looks distinctively different. The usual Mercedes grille is replaced by one with vertical chrome struts, plus the bumpers have been redesigned and most models will come with a signature Maybach touch, two-tone paintwork. Chrome tailpipes with cross-ribs and various Maybach brand emblems also feature and the party piece here lies with active, electrically-extended illuminated running boards. These are hidden behind the side skirts and deploy when one of the doors are opened as the air suspension automatically drops the car by 25mm.
It's inside though, where the Maybach GLS really distances itself from the standard model. There's an upgraded interior with nappa leather upholstery and unique trim elements, plus a 64-colour customisable ambient lighting system and special graphics for the digital instrument binnacle and infotainment screen. There's also a 27-speaker Burmester surround audio system and front and rear upholstery that's heated and cooled with a massaging function, along with a pair of touchscreen displays for those in the back. But that's just the starting point. Almost all versions of this model will be ordered in a form that sees a very heavily personalised cabin but unlike an ordinary GLS, it can't be had with a third seating row. Boot capacity below the cargo blind at the back is 520-litres.
Market and Model
Expect an asking price of around £168,000: so yes, a premium of nearly £90,000 over the standard GLS 400d model. Well actually, it'll be more than that because potential executive buyers are going to need to spend quite a bit more to finish up with the kind of car that suits their executive pretentions. The optional two-tone exterior paint scheme can be had with a choice of eight different colour combinations and if the standard 22-inch alloy wheels aren't big enough, you can upgrade them with bigger 23-inch rims.
Inside, the first option you'll be pointed towards is probably that for the two seat rear layout, which gives you a pair of reclining chairs in the back. These are separated by a fixed centre console which can be turned into a desk and houses two folding tables along with a climate control panel. Plus for a little more, it can incorporate a champagne cooler and a pair of silver champagne flutes. You're probably also going to want the huge panoramic glass roof with its opaque roller blind. Mercedes says it's also developed a special fragrance for the cabin: apparently, it begins with white Osmanthus blossom but finishes in a 'subtle leather note combined with spicy tea'. Lovely.
Cost of Ownership
Even chairmen of the board need to be seen to be eco-minded these days, so Mercedes has duly put a lot of thought into trying to make this car more efficient. Well, as efficient as a 2,785kg luxury super-SUV is ever going to get anyway. The V8 engine is supported by a 48-volt mild hybrid electrical system which features Mercedes' EQ Boost tech and an energy recovery function. The EQ Boost set-up comprises of a compact battery pack and an integrated starter/alternator, the latter capable of delivering an extra 22hp and 250Nm of torque when required. Plus the combustion engine comes with a cylinder deactivation system which shuts down half on the V8's cylinder bank under light-to-mid throttle loads. As a result of all this, Mercedes claims a WLTP-rated combined cycle fuel figure of 21.4mpg and a smoky CO2 reading of 304g/km (which means a high 37% BiK tax rating). This powerful engine does of course though, comply with the latest, strictest Euro 6d-TEMP standard.
What else? Well it's worth knowing that your maintenance outlay can be kept a little in check by going for the optional 'Service Care' package that takes care of routine maintenance, spreading the cost of regular servicing, guaranteeing the price of parts and labour for up to four services and covering the cost of all recommended service items such as brake fluid, spark plugs, air filters, fuel filters and screen wash.
Summary
Pop mogul Simon Cowell was once ridiculed on BBC 'Top Gear' for preferring a Maybach (a turn-of-the-century '62'-series limo version) over a Bentley or a Rolls-Royce. He pointed out quite reasonably that purchase of a car of this kind has little to do with the outside statement it makes: "when you're travelling in a plane, you don't care about what the fuselage looks like: all you care about is the cabin. And the Maybach has the most opulent cabin it's possible to get".
I was reminded of that while looking over this Mercedes-Maybach GLS model. It will no doubt be ridiculed by Bentley and Rolls-Royce loyalists as a gussied-up Mercedes GLS. But take a look at the cabin you can have in this Maybach once money has been spent on the appropriate options. Is it possible to find more opulence in a rival Bentayga or even a Cullinan? I rather think not. That doesn't mean that as a Chairman of the Board, you'd necessarily want one of these. But it does give you a very good reason to consider its very exclusive virtues.