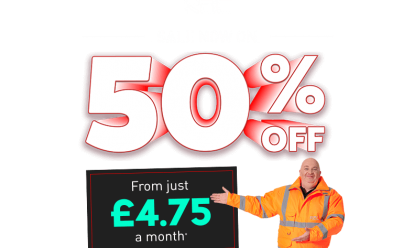 Get covered in our half price Breakdown Cover sale from just £4.75 a month.* We're the UK's best breakdown provider as voted by Auto Express drivers 2021.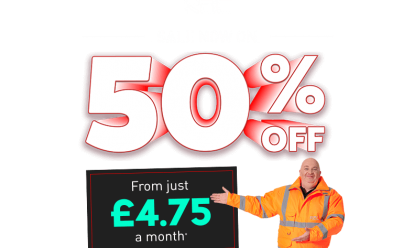 By Jonathan Crouch
Introduction
The fourth generation Kia Sportage mid-sized SUV enhanced its offering in this improved post-2018 form, an enhanced version of the MK4 'QL'-series model which sold until 2021. This revised model offered two fresh approaches to diesel power, smarter looks and more sophisticated media connectivity. But the reasons why so many people like this car remained much the same.
Models
5dr SUV (1.6 GDi, 1.6 T-GDi / 1.6 CRDi, 2.0 CRDi, 2.0 CRDi 48V)
History
How did the Kia Sportage quietly develop from an also-ran to a front runner in the mid-sized SUV segment? By offering more of what people want, that's how. This improved post-2018 version of the brand's fourth generation 'QL'-series model was affordably priced, got an all-new entry-level diesel engine and even delivered mild hybrid diesel technology for the first time. Plus there were smarter looks, more safety kit and extra media connectivity.
The Sportage model line dates back to the launch of the MK 'NB'-series design in 1993, but it wasn't until the launch of the third generation 'SL'-series version in 2010 that buyers really began taking it seriously. More than any other car that Kia has made, that MK3 design was the one most influential in turning around the fortunes of the brand - to the point where by the time of the launch of its fourth generation successor in early 2016, the Sportage was accounting for nearly a third of the brand's total sales volume in this country.
From launch, this MK4 'QL'-series design's immediate goal was quite simply to be our market's favourite mid-sized SUV. What really helped in this regard was the way that Kia kept prices affordable; the only mainstream rivals that could match the entry-level price of a Sportage when new - not much more than £20,000 - were slightly smaller designs. All of which was crucial at a time when a significant number of buyers were being priced out of the SUV market.
This is something Kia not only recognised, but also put itself in prime position to capitalise on with the much improved version of that fourth generation model, launched in mid 2018 and the car we look at here, which sold until the introduction of the fifth generation 'NQ5'-series model in late 2021.
What You Get
Looks have always been high on the list of reasons why customers have bought themselves a Sportage. Should you be already familiar with this design, you probably won't notice too many changes to this improved version of the MK4 model - unless you're able to stretch to one of the upper-spec variants. If you can do that though, you'll get yourself a car that in this updated form made a little more of a driveway statement, thanks to an evolved version of the brand's familiar 'Tiger nose' grille, which on 'GT-Line' models featured a black 'Blade' mesh finish.
Inside, Kia didn't make too many changes for this update. The design of the ventilation controls was a bit smarter, plus the three-spoke wheel was re-styled and the instruments you viewed through were more clearly designated. It's probably more significant though, to note the improvements made to infotainment provision. A larger 'fameless'-style 8-inch screen now featured with top trim levels, but even on the cheapest variants, a clear, effective improved 7.0-inch screen with 'Apple CarPlay' and 'Android Auto' smartphone-mirroring was provided as standard.
And in the rear? Well, if you've previously owned or test driven a rival comparably-priced Qashqai or Ateca from this period, you should notice how much extra leg room was freed up by this Kia's slightly lengthier body; it really is significant and was aided by scalloped front seat backs. Headroom's reasonable too, despite the sloping roofline. Out back, petrol models offer 491-litres of cargo space, while the 1.6-litre diesel has 467-litres and this mild hybrid 2.0-litre diesel offers 439-litres.
What You Pay
Please contact us for an exact up-to-date valuation.
What to Look For
Almost all the owners in our MK4 Sportage survey seemed very happy with their cars, but inevitably, there were a few issues. One buyer complained of a clutch judder (which apparently is a known issue) and an engine misfire. One owner said the steering wandered on the highway, guided by the tyres (check on your test drive). And we had issues reported concerning the central locking and the infotainment screen. One owner had his car stall and revert to 'limp home' mode. And another reported rattles in the rear cabin and an auto gearbox that tended to hang on to 4th & 5th for too long. Otherwise, check for the usual things - interior child damage for instance. And insist on a fully stamped-up service history. It's extremely unlikely that the Sportage you're looking at will have been seriously used off road (particularly if it has a higher-spec trim level), but just in case, check the underside of the car for dents and scrapes. It's more likely that you'll find scratches on the alloy wheels caused through ham-fisted parking.
Replacement Parts
(approx based on a 2019 Sportage 1.6 CRDi - Ex Vat) An oil filter is in the £18 bracket. An air filter is in the £25 bracket and a pollen filter costs typically between £13 and £16. A tail lamp is in the £127 bracket and a wiper blade is around £11-£28. Front brake pads sit in the £122 bracket; rears will sit in the £39-£85 bracket. Front brake discs sit in the £45-£111 bracket. A fuel filter is around £53.
On the Road
On the move, you'll find that this Sportage is among the more firm-riding SUVs in this segment, which keeps body roll in check round the bends but isn't enough to give this car class-leading driving dynamics. A huge amount of work went into improving the engineering of the improved version of this fourth generation model, some of which paid off immediately. Into that category fell the new 'U3'-series 1.6-litre CRDi diesel powerplant, which was quieter and more flexible than the rumbly 1.7-litre unit it replaced. It's the engine we'd recommend for this car, offered in 114 and 134bhp guises and in its perkier form available with 7-speed auto transmission and AWD, should you require these things. There are two alternative petrol options - a base 130bhp 1.6-litre GDi normally aspirated unit that's a bit lacking in pulling power and refinement. And a preferable 174bhp 1.6 T-GDi turbo powerplant that represents your most affordable route to AWD if you want it with this car.
Further up the range was a 2.0-litre CRDi mild hybrid diesel model, which used a lightly electrified 48-volt 'EcoDynamics+' powertrain to try and silence the diesel doubters. Here, a 'Mild-Hybrid Starter-Generator' (or 'MHSG') unit was linked up to a compact little 48-volt lithium-ion battery. This could store energy generated when decelerating, under braking or when coasting, then deploy it to give a 16bhp boost to the 184bhp combustion unit when needed, reducing the load on the engine and improving economy; Kia quoted figures of 48.7mpg on the combined cycle and 154g/km of CO2 (both NEDC figures). The battery and the 'MHSG' also supported a 'Moving Stop & Start' function which automatically turned off the engine during in-gear deceleration and braking. And the whole thing was mated with a super-smooth 8-speed auto gearbox specifically developed for this variant.
Overall
This fourth generation Sportage model epitomised many of the reasons why buyers like this car so much, particularly in this facelifted 2018-2021-era form. You get more space for less money than almost any other mid-sized SUV in the class from this period. Yet the looks have the suggestion of a pricier premium model. It's better equipped than most rivals and the Slovakian factory builds it better too. A segment-leading seven year warranty was the icing on the cake.
And in summary? Well yes, you could pay much more for an apparently more sophisticated family SUV of this kind. But after trying a Sportage, you might well end up questioning the need to. Which says it all really.