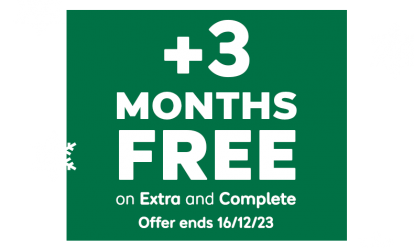 With 12 months of cover, new customers get an extra 3 months for free*.
*Added after 12 months, excludes Basic cover. New customers only. Ends 16/12/23, 7am.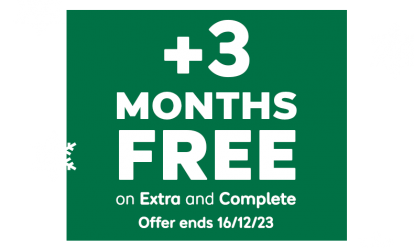 By Jonathan Crouch
Introduction
In third generation form launched in 2017, Kia's Picanto became a little city car with much bigger ideas. A glance at the styling and the mainstream engine line-up might not suggest that much dramatic change took place with this JA-series design but don't be deceived. A fundamental re-design transformed the kind of car this could be.
Models
5DR HATCH (1.0, 1.0 T-GDI TURBO, 1.2 [GT-LINE])
History
Here's how we used to understand small car categorisation and the difference between Fiesta-sized superminis and their smaller, cheaper city car counterparts. You paid extra for a supermini because it was slightly bigger, because it was better finished and more stylish and because it had more refined engines that made possible longer journeys. So where does that kind of thinking leave us with a product like this, the third generation Kia Picanto?
It competed with the kinds of models we'd see as city cars, yet like many of them now, it boasted the kind of interior space a supposedly bigger Fiesta or a Corsa had until not long ago. It was very nicely built and acceptably stylish. And yes, it's quite at home attempting longer journeys. Here then, was the city car, all grown-up.
The Picanto model line dates back to 2004 when in first generation form, it helped to establish the now-accepted template for the kind of more mature, capable city car that we've just been describing, one that the European makers took years to subsequently copy. The MK2 model Picanto announced in 2011 added an extra dash of style and quality to the equation but by then, the opposition was catching up and by the time that this third generation model was launched here in the early Summer of 2017, it was clear that another big step forward was going to be needed. That is exactly what was delivered.
This JA-series design was still small - which is what buyers wanted - but a longer wheelbase made it bigger inside and delivered a larger boot. There was more assertive styling, a classier interior and stronger standards of safety and media connectivity. Perhaps most importantly though, there was more of a supermini-style driving experience thanks to a lighter, stiffer body structure, improved refinement and the option of a sophisticated 1.0-litre T-GDI turbo petrol engine at the top of the range. As usual with Kia, all the engineering was shared with a related Hyundai model (the i10), but the Picanto delivered it with a longer 7-year warranty that was a major factor in making this car Kia's fourth best selling global model. In 2018, an 'X-Line' version with SUV-like styling was launched, as was a perkier 1.0 T-GDi turbo version of the 1.0-litre engine (only available with sporty 'GT-Line' trim). In 2020, the 1.2-litre engine was discontinued. The MK3 Picanto sold in this form until mid-2023 when it was heavily facelifted. It's the pre-facelift 2017-2023-era models though, that we look at here.
What You Get
"This Picanto's small", says Gregory Guillaume, the Korean maker's Head of European Design at this JA model's launch, "but someone forgot to tell it that". We know what he means. At around 3.6m long and around 1.6m wide, the third generation version of this model shared exactly the same dimensions as its predecessor, which meant it certainly still qualifies as one of the tiniest cars you can buy from this period. At the same time though, changes to the wheelbase and the rear overhang here created significantly more space inside.
Certainly, this cabin punches well above its price point, providing you can afford to stretch beyond the cheaper trim levels. It's all a long way from the not too distant days when interiors across the citycar segment had all the stylistic appeal of a telephone box. True, some of the plastics used are still a little hard to the touch, but you'd expect that in a city car and anyway, everything's so nicely integrated that you don't really notice, the unusual vertical vents bookmarking either end of the fascia and the dashboard divided into upper and lower sections by a satin chrome strip.
As for infotainment, well it's a case of two extremes. Unless you stretch to pricey level '3' trim or flagship 'GT Line S' spec, you don't even get a DAB radio. But if you can buy in at the top of the range, you get as standard a class-leadingly sophisticated media set-up able to put rivals to shame; a 7-inch touchscreen which sits proud of the top of the dash, just like the monitor would in a BMW or a Mercedes. At the rear, you'll find a decent level of roominess for this class of car, providing you stick with the carriage of just a couple of adults.
Finally, let's consider the boot, the size of which was increased courtesy of a 10mm increase in the length of the rear overhang. That doesn't sound much but what was delivered here was quite a big step forward from what was on offer before. Raise the light, upright tailgate and a 255-litre cargo bay is revealed. That's 55-litres more than the previous generation Picanto model could provide and the space can be accessed via a loading lip that's 55-litres lower than it was before.
What You Pay
Prices for this MK3 Picanto start at around £7,200 (around £8,700 retail) for a '17-plate 1.0 variant with base '1' trim. A more recent mid-'23-plate '1'-spec model values at around £10,000 (around £11,500 retail). If you want the 1.2-litre model, prices start from around £8,500 (around £10,000 retail) on a '17-plate with '2'-spec trim, with prices rising to around £10,150 (around £11,650 retail) for a late '20-plate '2' model. For the 'X-Line' version, prices start from around £10,500 (around £12,000 retail) with a 1.2-litre engine on an '18-plate. The rare 1.0 T-GDi 1.0 turbo version values from around £11,450 (around £13,000) with 'GT-Line' trim on an '18-plate, with values rising to around £13,600 (around £15,100) for a late '22-plate car. All quoted values are sourced through industry experts cap hpi. Click here for a free valuation.
What to Look For
Not too much goes wrong with the Picanto but there are a few things you need to look out for. We've heard of fuel pump problems which may result in poor economy and in some cases prevent the engine from starting. We've also heard of timing chain problems, advertised by weird noises, a decrease in performance and problems when starting; the engine check light may or may not activate in this case. In a few cases, there have been issues with the auto gearbox, but only when the auto transmission's oil and fluids haven't been properly replenished. If, as is more likely, you have a manual Picanto, hearing grinding noises could mean that the car in question will require a new clutch. Otherwise, it's just the usual stuff. Give the electrical systems a thorough test and make sure the central screen has had all its necessary map updates. Check the alloys for scuffs. The interior for child damage. And insist on a fully stamped-up service history.
Replacement Parts
(approx based on a 2021 Picanto 1.2 ex VAT) An air filter costs about £7. An oil filter costs about £4. For a front brake disc, you're looking at paying in the £48-£107 bracket, with a rear disc also costing from around £38-£63. A pair of front brake pads are around £30-£52, while a pair of rear pads sit in the £18-£22 bracket for a set. A wiper blade can cost anything from £2-£14 upwards. An alternator costs £203-£264. A starter motor costs in the £125-£184 bracket.
On the Road
Previous Picanto models were great for popping to the shops; but not so good for venturing further afield. This MK3 JA-series model was much better, courtesy of a completely re-designed platform and body structure that became 40% more torsionally rigid. This third generation design also got stiffer anti-roll bars, stiffer, re-tuned damping, torque vectoring to help get the grip down through the bends and more direct, better-weighted steering. As a result of all this, it became a more engaging, grown-up thing to drive than its predecessor. Refinement was significantly improved too, though the two mainstream powerplants certainly make their presence felt when the need arises to push on a bit.
There are two normally aspirated petrol engine options, a three cylinder 12-valve 1.0-litre unit putting out 66bhp. Or the four cylinder 16-valve 1.25-litre MPi variant - which is the option we'd recommend. With around 25% more pulling power than the base unit, it feels usefully more eager - and is still decently economic, managing 61.4mpg on the combined cycle and 106g/km of CO2 (NEDC figures). With this variant, there's four-speed automatic transmission alternative if you don't want the standard five-speed manual 'box. The third Picanto engine option is the one to have if you can stretch to it, a three cylinder petrol turbo T-GDI powerplant that puts out 99bhp and really does give this Kia a big car feel.
Overall
The days when all a city car had to be was small, frugal and cheap are long gone. Those things are now a given in this sector. For success in this segment today, such an urban runabout must be stylish, practical - and realistic for longer journeys as well as shorter ones. The need to achieve all of that whilst still being supremely economic must present one almighty headache to vehicle designers. But by and large, this car achieves it.
Of course, we're not pretending this Picanto to be perfect. In fact, it's not really radically different or brilliant in any particular area. What's important though is that it does almost everything well. It's nicely made, properly safe and, thanks to the stiffer chassis, in this form much better to drive - and quieter than before too. And in summary? Well for sure, you can spend less on a five-door city car from this period. After trying one of these though, we think you probably won't want to.