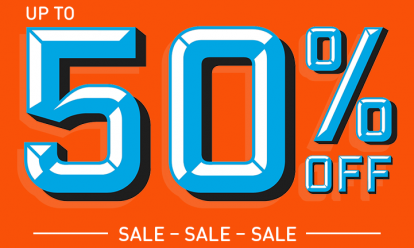 Get covered in our half price Breakdown Cover sale from just £7 a month.* We're the UK's best breakdown provider as voted by Auto Express drivers 2021.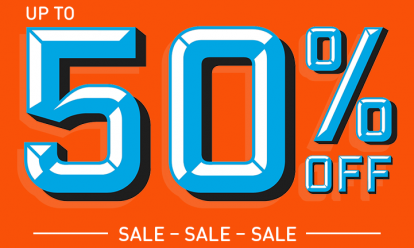 By Jonathan Crouch
Introduction
A superior sort of citycar, SEAT's little Mii offered its Spanish brand a leading role in a sub-supermini segment also heavily influenced by its Volkswagen and Skoda design stablemates. The Iberian maker added a thoughtful value proposition to a car that's undoubtedly spacious, frugal and clever. It makes an awful lot of sense as a used buy.
Models
Models Covered:
3 & 5dr Citycar (1.0)
History
A Mii. If you've ever played on a Nintendo Wii gaming console, then you'll know exactly what that is. An extension of you - the fun, young, effervescent bubbly kind of you you'd like to be. Exactly the right kind of name, you might think, for a car that aims to create these same feelings in the dull mundanity of our everyday short journeying, city shopping and school run-dominated lives.
This name adorned the SEAT-branded version of what in the 21st century's second decade was arguably the cleverest tiny runabout on the planet, the Mii sharing almost everything with a Volkswagen version of this same design, badged as the up! Nothing wrong with that. Today, most sub-supermini city runabouts are built around brand-sharing principles, something that back in 2011 SEAT was well familiar with as its previous - and very successful - entrant in this segment, the Arosa, had been another Volkswagen clone.
Things were a bit more difficult this time around though, for in this case, the Volkswagen Group's citycar offering had also to be made available to Skoda, who badged it as the Citigo. To make this SEAT stand out, the Spaniards carefully pitched its value proposition to appeal to their traditional buyers, people who didn't want a budget brand but liked the technology of a smart badge without the expense that usually goes with it. People who, in this model, bought into what, on paper at least, was citycar state-of-the-art. It sold in combustion engine form until 2019, when it was replaced by the full battery-powered Mii Electric, which sold until early 2021.
What You Get
The exterior design of this Mii follows a theme pioneered by the Peugeot 107/Citroen C1/Toyota Aygo model we first saw way back in 2006. So here again, you get a cheeky face with big headlights, a gently rising waistline and a glass rear tailgate. Differentiation over this model's Volkswagen and Skoda clones is limited to restyling of the C-pillar, the bonnet and the boot. Just enough to give this SEAT its own identity. There was little point, after all, in too heavily re-inventing what was already a very clever piece of design - and one that revolves around the way things have been configured under the bonnet.
Actually, the engine nearly wasn't situated up-front at all, original design studies having placed it at the back. That wasn't viable in production, but something just as clever was. Namely the positioning of the cooling system alongside, rather than in front of, the engine. Doesn't sound very important does it? But it could very well be behind the main reason you'll be tempted to buy this car. After all, that clever touch releases 100mm that would normally be wasted in the engine bay, allowing this design to be no longer than the citycar norm, yet offer substantially more space inside.
To put it another way, you've a total vehicle length of around 3.5-metres, yet a wheelbase that takes up nearly 2.5-metres of that. Which is why, though a Mii is no longer than a Fiat 500, it offers far more room inside, space in fact for the four fully-sized adults who could never comfortably fit in the apparently space-efficient Italian car. Those destined for the back seat will of course much prefer it if you've specified your SEAT in five-door form. Access to the back in the three-door variant isn't actually too awkward, but the five-door will be miles better if you're lugging a baby seat or such like.
With either bodystyle, the comparatively big area of the rear side windows ensures great all-round visibility and the pop-out function you get with the three-door model makes the back a little less claustrophobic than it would otherwise be. The rear seats are pitched quite upright, which isn't a problem for smaller passengers, but lankier occupants might find the seating position serves up a few headroom issues.
Up front, if you've tried the Volkswagen and Skoda versions of this design, the first impression you get is that this SEAT has a little more spark and vibrancy to its cabin finish. Some of it's down to little things - the italic-ised graphics on the instrument dials for example - and some of it down to sheer flair in the way that the interior has been styled and appointed. You could argue that the end result isn't quite as classy as a Volkswagen up! but the differences are marginal and in both cases, though soft-touch plastics are nowhere to be found, the cabin still manages to feel of decent quality thanks to a careful choice of trim and materials. You sit behind a smart three-spoke steering wheel that's fashioned from light magnesium but unfortunately isn't adjustable for reach: it only moves up and down. It frames a simple, clearly designated instrument cluster with a trendily large speedometer, while in the middle of the dash, there's a compact centre pod for many of the minor controls.
Build quality seems good from the Slovakian factory: when you turn the air vents to one side for example, they locate with a well-rounded 'click'. Only a few little touches - the lack of illumination for the electric window switches for example and the way you can't buzz the passenger-side window down without reaching right across the cabin - remind you of this car's lowly position in the SEAT line-up. There's loads of storage too, with bottle holders in each of the two doors, a glovebox holder for pens, a bag hook integrated into the glovebox opening mechanism, a compartment for your sunglasses and four cup holders dotted around the cabin.
For us though, the cleverest touch was the optional 'SEAT Portable System', a neat 5" colour Navigon touchscreen you can carry in your pocket or handbag and then clip just above the centre console. It's a little box of tricks that, as well as displaying door monitoring and parking assist graphics, includes a navigation system, a hands-free telephone unit, a media player and even vehicle information displays. There are four basic menus - 'Car Info', 'Navigation', 'Media' and 'Phone'. In 'Car Info', you've readouts for everything from a trip meter to fuel range and average fuel consumption.
In 'Navigation', which can be specified to display in 3D, you can locate everything from local carparks to places of interest. And if you park up and take the screen with you, it can even guide you back to your car if you forget where you've parked it. Then there's 'Media', which can play music from SD cards and MP3 players and display your photos. And 'Phone' functions with any Bluetooth smartphone, offering voice-activated control. This infotainment device can be cleverer still if you download onto it a whole range of apps.
That only leaves luggage space. Which gives us another chance to underline the packaging genius of this design - with a stat that perfectly sums it up. This Mii is only 2mm longer than SEAT's previous Arosa citycar. Yet its 251-litre boot is double the size. This cargo bay will hold objects of up to 58cm in height, has four bag hooks and can feature a double storage net attachment to keep your eggs from mixing with your Iron Bru. And you can massively extend it by pushing forward the rear bench (unfortunately, it only split-folds on plusher variants) to reveal up to 951-litres - or 959-litres in the five-door version. That's nearly twice as much space as you'd get in something like a Peugeot 107 or a MINI from this era.
What You Pay
Please contact us for an exact up-to-date valuation.
What to Look For
Most Mii owners we came across were pretty happy, but inevitably, there were a few issues. We came across a few reports of problems with the manual gearbox refusing to engage gear without double-de-clutching; check this on your test drive. There were various problems with the auto gearbox too. On manual models, the clutch can whine at high speed. The paint chips easily. And the daytime running lights seem prone to burning out. Otherwise, just check the usual things; alloy wheel scrapes and interior child damage. And insist on a fully stamped-up service history.
There were various recalls you should be aware of; for faulty towing eye attachment (cars made between October 2015 and November 2017); problem with the child locks (November 2015 to April 2016); issues with the side airbags (cars made between January and March 2013); and the driver's airbags (cars made in June 2013).
Replacement Parts
(approx based on a 2017 Mii 1.0 60PS ex VAT) A set of front brake pads are between £19-£30. Front brake discs cost around £40-£56. Air filters are in the £8 to £21 bracket. Oil filters cost around £6-£11 and pollen filters between £8 and £13. You'll pay around £15 for a thermostat and around £11-£14 for a wiper blade. A rear lamp will be around £92 and a radiator will be in the £65-£94 bracket.
On the Road
This SEAT's chirpy three cylinder 1.0-litre petrol powerplant suits it perfectly - which is just as well as it's the only engine choice on offer, though with a choice of either 60 or 75PS outputs. Three cylinder engines are, by their inherent nature, fun little things, cheeky and a little bit vocal, with busy, buzzy demeanour that plays with your subconscious and makes the car feel more alive. That's quite a task for a car that only packs a modest amount of punch.
Personally, we'd think twice about paying extra for the 75PS version, unless you particularly want the auto gearbox you can get with it: subjectively, after all, it hardly feels any faster, even if on paper, the 0-60 time improves from 14.4s to 13.2s and the top speed rises from as little as 99 to 108mph. And the discussion's a pretty pointless one anyway, since no one bases their citycar decision on how quickly they'll be able to flog the thing from rest to sixty.
All that really matters is whether this car has enough about it beneath the bonnet to jink around in the traffic light Grand Prix that is modernday city motoring. It does - just about. The engine has just enough torque - a hardly rippling 95Nm - to mean that you're not always bothering the gearbox. Which is as well for gearshift quality isn't this SEAT's strongest point, a firm hand and a 'one-pause-two' action across the gate needed if you're not to rush the synchro.
An engine then, that doesn't encourage press-on driving - but one that'll happily shoot you from point to point in a way suggesting that this car might be quite fun away from the city limits. It is too. Though you'd have to say that there are better drivers' choices in this class from this era, cars that roll less with more feelsome steering, you can still confidently have fun here, thanks to predictable responses and plenty of grip.
It would be better still on twisty roads were it not for the engineers sensible choice to prioritise ride comfort over on-the-limit handling, something that helps enormously when it comes to tackling the ruts, bumps and potholes of city streets. There's a real big car maturity about the way this Mii rides along any given road and that'll be sure to appeal to those looking to downsize to something more manageably priced.
The electric power steering's light and effort-free in a car as nippy and manoeuvrable as you'd want any city tiddler to be with just under three turns lock-to-lock and a 9.8m turning circle so tight that if you're driving along and spot a space on the opposite side of the road, you're likely to be able to respond taxi-style and turn right into it. If this is your usual environment, you'll probably also want to consider the slightly jerky robotised semi-automatic 5-speeder that constitutes SEAT's clutch-less gearbox option. We'd stick with the ordinary 5-speed manual if we possibly could.
Around town, the thick A-pillars can limit visibility at junctions and roundabouts but there's the peace of mind - if the original owner specified it - of the City Safety Assist system. It's automatically active at speeds of below 19mph and uses a laser sensor in the upper part of the windscreen to scan the road ahead for potential collision hazards. If one is detected and the driver doesn't react, the brakes are primed. Should the driver then brake, stopping power is maximised. If he or she doesn't - or can't - then the car can automatically brake to a halt by itself. The system can even autonomously apply the brakes if you're about to be rear-ended. Very clever.
Overall
With this Mii, SEAT at last had a class-leading citycar: the brand waited long enough for one. True, it's a model that may not be uniquely Spanish, but then, nothing SEAT makes ever is. What matters is that it ticks all the important citycar boxes. As do, you could argue, the Volkswagen and Skoda versions of this same design. Which means your choice could come down to the value proposition on offer.
Ultimately, it'll come down to personal preference of course: your Mii always should reflect your personality. And you'll find this one ready to do just that.