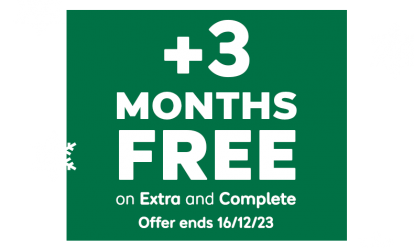 With 12 months of cover, new customers get an extra 3 months for free*.
*Added after 12 months, excludes Basic cover. New customers only. Ends 16/12/23, 7am.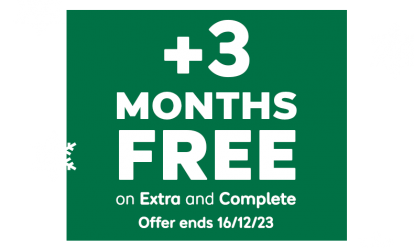 By Jonathan Crouch
Introduction
If you've never considered owning a medium range Mondeo-sized car with a Kia badge on the bonnet, then you're not alone. But you've probably reckoned without the brand's striking-looking Optima, a car that in much improved 'JF' post-2015-era guise won a few more friends for the Korean maker in this segment.
Models
4dr Saloon / 5dr Estate (1.7 CRDi / 2.0 GDi PHEV)
History
If you're thinking of a large family car from the 2015-2020 era and don't want an SUV, then you're probably not thinking of a Kia. Though the Korean maker is now well established in the market's various compact vehicle segments, it has yet to make a significant impact when it comes to larger Mondeo-sector models. Here though, is a contender that aimed to change that - the much improved 'JF'-series Optima, launched in 2015 as the second generation version of this model sold in the UK, though it was actually the furth generation Optima design internationally.
Kia launched the earlier 'TF'-series version of this car back in 2012, but with just one engine option, a single saloon body style and few stand-out qualities other than smart looks, its impact on the market was sligh. For this replacement model though, the auspices looked much better. As well as the saloon body style, Kia added an estate body shape to the range, plus there was the option of plug-in hybrid technology too.
The fundamental car itself was much better too, longer, wider, taller and even more stylish than before, plus, more importantly, far classier inside than its predecessor. There was extra safety and connectivity and the stiffer body also made the car a little more agile to drive. More importantly, efficiency got a bit closer to the class standard. This Optima sold until early 2020, when it was quietly dropped from the range - and wasn't replaced.
What You Get
Prior to this 'JF'-series model's launch in 2015, a lot of the Optima model line's success had had much to do with the way it had been styled. Here, once again, Kia had plenty to thank Chief Design Officer Peter Schreyer and his team for. This fourth generation 'JF'-series model (the second generation sold in the UK) looks very similar to its 'TF'-series predecessor, though is actually longer, wider and a little taller than that car was. The longer profile certainly gives it a little more road presence and, as before, the wedgy shape with its high, hunched shoulders and low glasshouse would suit a premium badge. Which pretty much says it all.
The key design changes though, took place at the wheel, where the improvements over the previous model were considerable. There were fewer dash buttons and the fascia is divided into upper and lower control zones, these separated by a horizontal chromed strip which enhances the increased width of the cabin. Everything feels more driver-focused than in the previous model, and is, the centre console in the 'JF'-series car angled at 8.5-degrees towards the person at the wheel. Key as usual in this class of Mondeo-class model is the centre dash infotainment touchscreen, 7-inches in size on the entry-level model or 8-inches if you got a variant fitted with the excellent harmon kardon premium 10-speaker sound system.
And in the rear? Well thanks to this 'JF'-series model's extra length, height, width and 10mm of extra wheelbase, the cabin in the back offers 25mm more legroom and 10mm more headroom than the previous 'TF' design, enough to make it one of the few in this class able to comfortably seat three adults over longer journeys.
The boot lid rises to reveal a rather narrow opening aperture, but get beyond it and you'll find that this 'JF'-series model's extra body length delivered 5 more litres of extra boot space than the previous Optima could provide, the total rising to 510-litres. Choose your Optima in the Sportswagon estate guise that most new owners wanted and you'll get a 533-litre boot.
What You Pay
Please fill in the form here for an exact up-to-date information.
What to Look For
Our survey revealed plenty of satisfied Optima customers (which, curiously, doesn't seem to be the case in the US where the mainly petrol engines used there developed lots of issues). Here, sales were mainly focused on diesel and the issues we came across related more to electrical items - things like malfunctioning sat nav and climate control systems. Obviously, check is that all the servicing has been carried out at a Kia main dealer. If it hasn't been, the car's seven-year, 100,000-mile transferable warranty won't be valid. As usual, check the ends of the car for scuffs and dents and look for stone chips in the panel work and the windscreen. With the estate, look for scuff marks in the cargo bay. And check all the alloy wheels for kerbing scratches.
Replacement Parts
(approx based on a 2018 Optima 1.7 CRDi - Ex Vat) An oil filter is in the £5-£16 bracket. An air filter is in the £17 bracket. Front brake pads sit in the £28-£40 bracket. Rear brake pads sit in the £22-£56 bracket. Rear brake pads sit in the £87-£153 bracket. Rear brake pads sit in the £80 bracket. A wiper blade is around £5-£12. A water pump is in the £60-£100 bracket. A thermostat is around £23.
On the Road
To make this 'JF'-series Optima a slightly more rewarding driving companion, Kia stiffened the body, tweaked the suspension and added a redesigned rack-mounted motor-driven power steering system. The result was an improvement but still left the car lacking the kind of response and feel that enthusiasts were looking for. Still, there weren't many people like that shopping in this car's Mondeo-sector medium range market segment. For more typical buyers in this class, it was more significant that this car could offer exemplary refinement, while ride quality, though a little unsettled at lower speeds, is pretty good at higher ones.
Under the bonnet, all mainstream models share the same 1.7-litre CRDi diesel engine, which with this 'JF'-series model was slightly torquier and more powerful than before, developing 139bhp and capable of more efficient returns - up to 67.3mpg on the combined cycle and up to 110g/km of CO2 (both NEDC figures). This unit could also be mated with the 7DCT seven-speed auto transmission, a gearbox that with this 'JF'-series design was notably smoother and more efficient. If you really don't want a diesel, then there are two further options: a 242bhp 2.0-litre T-GDI petrol unit in the rare GT flagship model. And a more relevant plug-in hybrid variant that combines a 2.0-litre GDI petrol engine with a 50kW electric motor paired to a 9.8 kWh lithium-polymer battery pack. This derivative was capable of a 33-mile all-electric NEDC-rated driving range and could deliver a scarcely credible set of quoted running cost returns - 166.1mpg on the combined cycle and 37g/km of CO2 (both NEDC figures).
Overall
Kia created a far more competitive proposition with this second generation 'JF'-series Optima. With this post-2016-era model, time and money were spent on the things this car really needed to make an impact in its segment - an estate body style, extra connectivity and the option of plug-in hybrid technology. Yes, the ride and handling could be better, as could the diesel efficiency. But all these things are close enough to the class standard from this era to keep the interest of many buyers long enough for them to be tempted by the high specification, the spacious rear cabin and the stylish looks.
In summary, we think that this car has much to offer for those willing to look beyond the established contenders in this segment from this era and give it a try. We'd recommend you focus on the estate version but whichever body shape you choose, the cabin room will please families and it'll certainly be a very smart set of wheels for the middle-ranking managers who sweep backwards and forwards across the country, from motorway service areas to shiny industrial estates then home again. A forgettable, but very complete Kia.