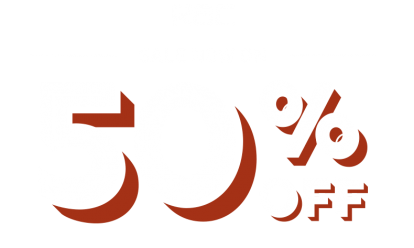 Get covered in our half price Breakdown Cover sale from just £4.75 a month.* Join the UK's best breakdown provider as voted by Auto Express drivers 2021.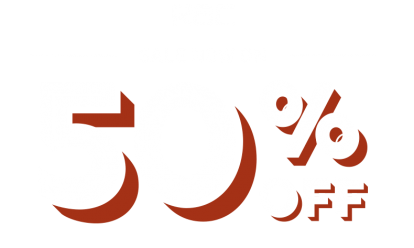 By Jonathan Crouch
Introduction
Jeep has a heritage going all the way back to 1941, but smaller models to compete in the compact SUV sector have only arrived in fairly recent years. The American brand tried to enter this market in 2007 with its Compass model, but it looked awkward and wasn't offered in the more efficient 2WD guise that many buyers wanted. Hence the introduction of a much improved Compass model that arrived in 2011 and sold until 2014 - the car we're going to look at here. It's the first compact Jeep that really makes any sense on the used market.
Models
(2.0 petrol, 2.4 petrol, 2.2 CRD diesel)
History
Jeep's a tough breed of car and a tough brand - which is just as well given the knocks it's taken over the last few years. Back in 2011, the company was just being taken over by Fiat, who forced the marque to take a more pragmatic view of the market, especially the compact SUV sector where sales were buoyant.
Jeep had tried to enter this segment in 2007 with the original version of their Compass model but this was an ugly car that only came in 4WD form with outdated engines, so was very inefficient to run. There were, in other words, lots of reasons not to buy it. Fiat's top brass sent Jeep's development team back to the drawing board and in 2011, they came back with the same underpinnings clothed in a much more acceptable package.
The looks of this improved Compass were acceptably smart and there was 2WD in the lower reaches of the range plus a decent 2.2-litre CRDi diesel engine for those who could stretch beyond the entry-level 2.0-litre petrol unit. All this was done without compromising this Jeep's off road ability. This car would still go further in the muck than most of its rivals, but the idea was now that buyers shouldn't be constantly reminded of the fact on the school run. This model sold until 2014, after which it was effectively replaced by the much more modern Renegade.
What You Get
The original Compass model launched in 2007 sold alongside another compact Jeep, the Patriot, chunkier and more muscular-looking so that Compass customers could get something more avant garde, trendy and MINI-like. It wasn't well received, with bug-eyed round headlamps that looked as surprised as Jeep die-hards were at its launch. That Compass, which lasted only a couple of years on the UK market, still lives on under the skin of this one - but you wouldn't know it, so far-reaching were the changes made for its return to the British SUV segment in the Spring of 2011. By then, the Patriot had gone, so this car needed to satisfy a much wider spectrum of buyers - everyone in fact, who wanted a day-to-day usable Jeep and couldn't afford a Grand Cherokee.
This, then, was the car the Compass should have been from the very beginning, sporty cues (the steeply raked windscreen, the roof rails and the sleek door mirrors) matched to classic Jeep design language (the traditional seven slot grille and the squared-off wheelarches). Those two aspects clashed in the original version of this car. In this post-2011 version, with more purposeful styling borrowed from the fourth generation Grand Cherokee, they blend together. There's a tough, cohesive feel to the Jeep line-up from the 2011 to 2014 era and at this level, it's all a world away from the shy, polite look of a rival Hyundai ix35, Skoda Yeti or Volkswagen Tiguan.
Inside, the elevated driving position is as you expect but the few that remember the original Jeep Compass model will find the dashboard of this revised post-2011 version re-styled to good effect. There's soft-touch padded trim on the upper surfaces of the front doors and the central armrest to compensate for the hard plastic that remains on the dash. You wouldn't mistake this cabin for that of a Volkswagen Tiguan or even a Kia Sportage, but in its own way, it's very smartly turned out, with splashes of chrome, illuminated cupholders in the centre console, backlit switches for the door handles and a leather-wrapped steering wheel and handbrake. All do their best to create a premium feeling.
For the driver, getting comfortable would be a little easier if the good-looking three-spoke wheel adjusted for reach as well as rake, but we like its chunky feel and the way that the armrest slides up three inches to suit all shapes and sizes and the design of the gear lever that sprouts from the dash so that it falls more easily to hand. For total comfort though, you'll need to be in a plusher variant and get the benefit of 6-way electrically adjustable front seats. You can't fault the practical family touches though. The huge centre console storage bin that conceals a 12v power socket for charging 'phones and MP3 players. The generously sized glovebox with shelf above and properly shaped door pockets. The mirrors that electrically fold to avoid parking knocks.
The rear seat is intended to be able to properly seat three adults but thanks to the high centre transmission tunnel which restricts middle occupant space, that'll only be for short journeys. Three kids will be quite happy though and a couple of adults will be able to relax in some comfort, thanks to decent head, leg and shoulder room and the way that the backrest reclines by 12-degrees. Behind, there's 458-litres of luggage capacity in a thoughtfully designed boot area. Take the interior light, which can be unclipped to become a bright torch. Or the way that the speakers can be specified to hinge downwards and create an al fresco open air concert as your steaks sizzle on the barbecue. If more luggage capacity is required, the seatbacks split-fold 60:40 in the usual way and fold completely flat so that you can make the very most of the 1269-litres of total space on offer. And there's more than that if you take advantage of a flat-folding front passenger seat that enable you to carry bulkier items - a mountain bike perhaps with all its wheels in place.
What You Pay
Please contact us for an exact up-to-date valuation.
What to Look For
The biggest issues reported with this car have concerned control arm and bushing failures. There have also been reports of brakes grinding and, on CVT automatic models, a few issues with the transmission overheating. As with any used 4x4, check for signs of heavy off road use. Few Compass models will have done much more than climb a grass verge but you can never be too careful. The wheels are easy to scratch during even light off-roading so excessive damage to those should act as a warning. Otherwise this is a pretty tough vehicle that has few reported gremlins. Most issues that do arise tend to revolve around build quality issues - things like air noise around the doors and the occasional water leak. As usual, don't pay top dollar from a buyer who claims to have paid full list price from new.
Replacement Parts
[based on Compass 2.0-litre petrol - 2012] As you might expect for a car of American origin, parts are not particularly cheap. However, there is a well-established dealer network so it should be reasonably easy to track spares down. To give you a guide based on the entry-level 2.0-litre petrol model, you'd be looking at about £90 for a starter motor, around £25 for an ignition coil, around £175 for an alternator and around £230 for an exhaust system. If you've a 2.4-litre petrol model, the cost for an exhaust system rises to just over £300.
On the Road
If you're after one of those compact SUVs that drive just like the sportiest family hatchback, then we need to say right up front that this isn't one of those. But if you haven't driven anything from this class of car for some time, you might be surprised by just how little adjustment will be required if you're switching over into a Jeep Compass from something Focus or Astra-sized. You'll like the high-set driving position, the good all-round visibility and the way that the gear lever falls naturally to hand.
Power for most will come courtesy of a 2.2-litre Mercedes-sourced turbo diesel that's a big improvement over this model's old VW-sourced unit and is offered in two states of tune: 134bhp for two-wheel drive buyers or 161bhp if you want the top-spec 4x4. Yes, you heard that correctly: this was one of the first Jeep models to feature the option of just two driven wheels, a feature indeed that buyers of the entry-level 154bhp 2.0-litre petrol Compass model will be stuck with. The only petrol variant with four driven wheels is the minority interest 168bhp 2.4-litre CVT automatic version.
Before Jeep diehards through up their hands in horror, it's worth pointing out that even on the 4x2 variants (which took 40% of sales), many of the brand's legendary attributes are retained. So, there's up to 209mm of ground clearance, which gives the Compass the ability to ford water that's up to 279mm deep. On top of that, a 20-degree approach angle, a 20-degree breakover angle and a 30-degree departure angle ensure that, with a decent set of tyres fitted, this car could still surprise you off the beaten track.
But if, understandably, you see little point in buying a car of this kind, especially a Jeep, without the benefit of four wheel drive, then you'll want to opt for the 2.2 CRD 4x4 model most buyers chose from new, fitted as it is with Jeep's 'Freedom Drive I' system. Like most similar set-ups, this directs drive to the front, with an electronically controlled clutch to also bring the rear wheels into play should slippy conditions require their extra traction. There are no extra knobs or buttons to push or pull unless you plan on taking your Compass somewhere a little more challenging.
At this point, you'll need the lockage centre coupling, activated by pulling up on a chromed T handle on the centre console. This disables the automatic function on the Freedom Drive system, instead enforcing a 50:50 torque split between front and rear wheels so that the driver is better equipped to deal with deep snow, sand or gnarly tracks like this one.
All very impressive, but of course what really matters is how this car performs on tarmac, where of course it will be used for 95% of the time. This side of things you might not be approaching with very high expectations given the vague driving experience served up by the previous generation version of this car, but actually, it's much improved, going where you point it and riding with a precision you don't normally expect from a Jeep. Slightly vague power steering means that you won't want to be throwing your Compass around the lanes but if you are on such a road and need to press on a bit, you'll find that thanks to firmer springs and dampers, auxiliary rebound springs and a thicker anti-roll bar, the engineers have been able to find a decent balance between supple comfort and body composure that doesn't wallow through the bends.
There's nothing too shocking in terms of the performance on offer, but both diesel models make it to 125mph, with the 2WD 134bhp version's 11.5s rest to sixty time improving to 9.8s in the 161bhp 4WD model. Go for petrol power and you swap the six ratios in the diesel models' manual gearbox for a five-speeder in the 2WD entry-level 2.0-litre variant. This model, like its 2.4-litre CVT automatic petrol stablemate, manages sixty from rest in about ten and a half seconds on the way to about 115mph. More important than these figures though is the pulling power that this Jeep can offer for the many buyers who will want to assign it to towing duties. Both diesel models are able to offer 320Nm of torque, enough to supply a huge 2000kg braked trailer towing capacity.
Overall
This revised Compass may not be the most avant garde-looking or the most sophisticated affordable used small SUV you can buy from the 2011 to 2014 period, but unlike the original 2007 model, it offers a credibly tough and tempting way to buy into this macho marque.
It may not meet the purist perception of a 'real Jeep', but it's the peoples' idea of one. A car you purchase picturing yourself at a beach barbeque, tailgate open, its speakers hinged downwards blasting the Blues towards the crashing waves. If it cost RAV4 or Freelander money, you still might think twice - but it doesn't, competing instead with Far Eastern budget brand rivals that still lack credibility in this sector. Credibility of course, is something the Jeep name has never lacked. If that attracts you and you can find a well looked-after post-2011 Compass model, then go right ahead.