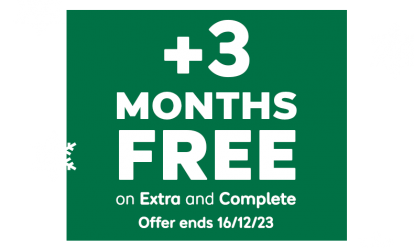 With 12 months of cover, new customers get an extra 3 months for free*.
*Added after 12 months, excludes Basic cover. New customers only. Ends 16/12/23, 7am.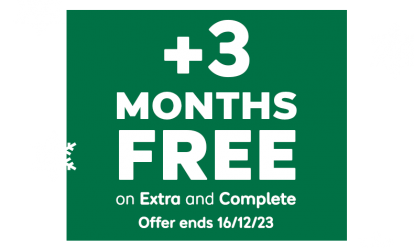 Hyundai has big plans for this MK4 model Tucson. Jonathan Crouch drives it.
Ten Second Review
Hyundai are aiming high with this fourth generation version of their stylish Tucson, a sharp-suited family mid-sized SUV aimed at the Qashqai-class. We're told it'll 'change the way you drive': it should certainly change this Korean brand's fortunes in this sector.
Background
In an era where nearly a quarter of all European car buyers are looking at something from the SUV Crossover class, mainstream brands need to take this segment very seriously. Hyundai's doing just that with this car, the Tucson, this being the fourth generation 'NX4'-series model.
Hyundai has been offering Crossovers in the mid-sized 'Qashqai'-class SUV 'C'-segment since the first generation 'JM'-series Tucson sold between 2004 and 2009. That contender was replaced by a far more competitive 'LM'-series model, which the brand chose to badge 'ix35' for Europe and which campaigned until the MK3 'TL'-series design made its debut in 2015, before being updated three years later. Very little's been carried over from that MK3 model to this fourth generation one. Can this latest car offer a genuine alternative to the established players in this sector? Time to find out.
Driving Experience
All Tucsons now use some sort of 1.6 T-GDi petrol engine. In the base model, this features in conventional form with 150PS and ordinary 6-speed manual transmission. Your dealer will urge you though, to find the small extra premium necessary to get this same 150PS engine with the brand's 48V mild hybrid tech and a choice of either advanced 6iMT manual transmission or a 7DCT auto gearbox. Both these variants are fromt driven; you can have 4WD (and standard 7DCT auto transmission) if you get the 1.6 T-GDi mild hybrid engine in 180PS form.
If you want a stronger dose of electrification in your Tucson, there are two full-fat Hybrid options, both of which comes as standard with a 6-speed DCT auto gearbox. The first is a self-charging full-Hybrid variant, which is rear-driven and which uses that 1.6 T-GDi engine in 230PS form. Alternatively, you could go for the top Plug-in Hybrid variant, which is 4-Wheel-driven and mates that 1.6 T-GDi engine to a 66.9kW electric motor for a total output of 265PS, yet can offer an all-electric driving range when fully charged of around 38 miles.
Four-wheel drive models get a terrain control switch for optimal driving off-road, but obviously on-tarmac dynamics have been prioritised here, though as with the previous model, don't expect particularly involving handling. Customers are being offered a couple of suspension set-ups, with electronically-controlled adaptive dampers optional on high spec variants. These have two profiles, a softer setup for when the car is in its 'Normal' or 'Eco' drive modes. And a firmer one for when the 'Sport' mode is selected, which also firms up the steering.
Design and Build
Looks different doesn't it? This fourth generation 'NX4'-series model, based on the previous Vision T concept, represents what Hyundai calls 'a design revolution'. Even Hyundai's European exterior Design Chief Eduardo Ramires admits it's 'quite brave'. 'We felt free to innovate' he says, hence the bold grille with its 'Parametric Hidden Lights'. This designates the way that the LED headlamps and the 'jewel-like' running lights are integrated into the sides of the 3D grille and can't be distinguished from it when switched off. This latest model is bigger too, at 4.5-metres long being 20mm longer than its predecessor; it's 15mm wider too. Complementing that are big wheels of between 17 to 19-inches in size.
Inside up-front, to suit the current trend, most of the physical controls have been removed in favour of two screens, both 10.25-inches in size. One is for the instrument cluster; the other is for the centre stack and incorporates Hyundai's latest Bluelink telematics. A 10mm longer wheelbase increase has slightly improved rear seat space - there's 26mm more legroom. And the boot now offers up to 620-litres of space in front-driven models (though that falls to 558-litres in the PHEV variant).
Market and Model
The Tucson used to be a budget-orientated choice in the mid-sized family SUV segment. No longer. There are five trim levels - 'SE Connect', 'Premium', 'N Line', N Line S' and 'Ultimate' - and prices start at around £31,500. Most Tucsons will be sold in the £35,000-£40,000 bracket that's becoming common for electrified crossovers in the mid-sized family SUV segment. For the Plug-in hybrid variant, prices start at just under £42,000 for the base 'Premium' version, with a £2,700 extra fee for the plusher 'Ultimate' model.
With this fourth generation Tucson, Hyundai is aiming to move slightly away from comparisons with cheaper mid-sized crossovers like Nissan Qashqais and SEAT Atecas and closer to slightly larger, slightly pricier volume brand mid-size models like Volkswagen's Tiguan and the current Ford Kuga. Doing that will involve not just sharper looks but a greater degree of technology - and that certainly been prioritised here.
The twin 10.25-inch interior screens are one example of that, the central infotainment monitor not only including 'Android Auto' and 'Apple CarPlay' connectivity but also Google and Apple calendar integration, along with selectable user profiles. There's also a 'last mile navigation' feature, meaning that if the driver won't be able to find a place to park actually precisely at his or her intended destination, further directions can be sent to their smartphone so that the final part of the journey can be finished on foot. Live parking and traffic information is also included, thanks to up-to-the-minute Hyundai Bluelink telematics.
And of course there are up-to-the-minute driver assistance safety features, including the company's latest 'Highway Drive Assist' semi-autonomous capability. This can brake and accelerate the Tucson to keep it a pre-set distance from other motorists, using a 'Lane Follow Assist' system to keep the car in lane on major roads. There's even a 'Remote Smart Parking Assist' feature, allowing the car to be summoned from a parking spot via a button on the key.
Cost of Ownership
By offering the broadest range of electrified powertrains in the mid-sized SUV segment, this Korean brand aims to take a lead in terms of drivetrain efficiency in this class, with mild hybrid, full hybrid and plug-in hybrid tech available to customers. Let's get to the WLTP figures. The conventional version of the company's 1.6 T-GDI Smartstream engine puts out 151g/km of CO2, but you can improve that marginally to 148g/km if you get this powerplant with the brand's 48V mild hybrid tech. The full-Hybrid model improves that showing to 127g/km. In all its forms, this 1.6-litre powerplant has been optimised for efficiency and gets Hyundai's Continuously Variable Valve Duration (CVVD) technology. CVVD optimises engine performance and fuel efficiency while also being eco-friendly. The valve control technology regulates the duration of the valve opening and closing, according to driving conditions. This is the only system that can change the duration of valve opening during driving.
The company's latest iMT intelligent manual transmission also helps efficiency by working purely electronically, de-coupling the engine from the transmission after the driver releases the accelerator while driving at a constant speed, allowing the car to enter into a coasting mode, which obviously improves overall fuel efficiency. And as usual with Hyundai, with all Tucsons, you get one of the best customer assurance plans in the industry. The Five Year Triple Care warranty includes five years of mechanical cover with no mileage limit, annual vehicle health checks and roadside assistance.
Summary
Hyundai is much more than just of value volume brand these days - and this fourth generation Tucson provides ample proof of that. It's a family SUV you'd choose for its looks, secure in the knowledge that in terms of practicality, safety and connectivity, it's also cutting-edge. Engine electrification is also up-to-the-minute here. Only if you're looking for a truly involving drive might you have reason for pause for thought with the Tucson. But few customers in the mid-sized crossover sector prioritise that, so Hyundai hasn't. And it goes without saying that this car isn't intended for serious off-road expeditions.
Serious family expeditions - to the shopping mall, the in-laws or Inverness - are well within its remit though. We think this car will really properly establish Hyundai in this segment.