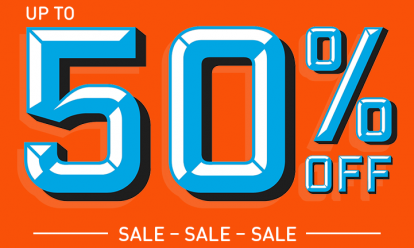 Get covered in our half price Breakdown Cover sale from just £7 a month.* We're the UK's best breakdown provider as voted by Auto Express drivers 2021.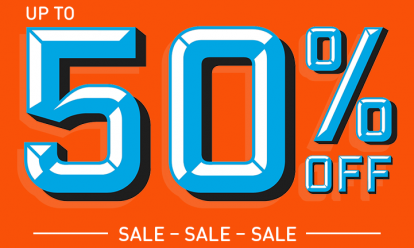 By Jonathan Crouch
Introduction
Back in 2018, Hyundai were aiming high with this improved 'TL'-series version of their stylish Tucson, a sharp-suited family mid-sized SUV aimed at the Qashqai-class. We're told it'll 'change the way you drive': it's certainly changing this Korean brand's fortunes in this sector.
Models
Models Covered:
5dr SUV (1.6 Gdi, 11.6 T-Gdi / 1.7 CRDi, 1.6 CRDi, 2.0 CRDi, 2.0 CRDi 48V)
History
In an era where nearly a quarter of all European car buyers are looking at something from the SUV Crossover class, mainstream brands need to take this segment very seriously. Hyundai's been doing just that with this car, the Tucson. In this 'TL'-series form, it was originally launched in 2015, but here, we're looking at the much improved version of that car that the brand introduced in 2018.
Hyundai has been offering Crossovers in the mid-sized 'Qashqai'-class SUV 'C'-segment since the first generation 'JM'-series Tucson sold between 2004 and 2009. That contender was replaced by a far more competitive 'LM'-series model, which the brand chose to badge 'ix35' for Europe and which campaigned until the original version of this 'TL'-series design made its debut - at which point the 'Tucson' badge re-appeared. This more recent Tucson did well for the brand, with over 600,000 sales in its first three years on sale, thanks to higher quality, extra technology, greater standards of safety, more space and sharper driving dynamics.
As part of the mid-term update we're going to look at here, quite a lot was changed to improve it. Buyers were offered an all-new entry-level diesel engine and even the option of mild hybrid diesel technology for the first time. In addition, there were smarter looks, more safety kit and extra media connectivity. Plus original customers could, with this facelifted model, have features that used to be the preserve of bigger luxury SUVs - things like full-LED headlights, adaptive cruise control and a surround view camera system.
Mind you, from new, this Hyundai was priced to reflect that level of prowess, the Korean brand by 2018 having long abandoned its bargain basement beginnings. Can what's on offer in this improved 'TL'-series model make sense on the used market if you're looking for a mid-sized family SUV from the 2018-2020 period? And offer a genuine alternative to the established players in this sector? Time to find out.
What You Get
More than anything else, it's probably the design of this Tucson that will do most to interest SUV buyers browsing models from the 2018-2020 era in the mid-sized segment. The styling here was clearly inspired by the brand's larger and very good looking Santa Fe SUV and, with flowing surfaces, bold proportions and sharp lines, delivers one of the more attractive cars in this class from this period.
Take a seat behind the wheel and you get the commanding view over the traffic that SUV drivers like so much in a cabin that's smart and logically laid out. For this revised model, the brand redesigned the upper dashboard, using higher-quality materials with a double-stitching line.
As with the original version of this 'TL'-series design, the focal point of the centre console is a 'floating' infotainment system screen, which is 7-inches in size with entry-level trim but 8-inches in size elsewhere in the range. Either way, 'Apple CarPlay' and 'Android Auto' 'Phone Projection' smartphone-mirroring is provided. It's a touchscreen monitor with the usual DAB audio, Bluetooth and informational functions, plus it features voice control and physical shortcut buttons that make it easy to quickly change between various functions.
And the rear seat? Well fortunately, the rearward-sloping roof doesn't really impede access that's aided by the wide-opening doors. Take a seat in the back and it's pretty spacious by class standards. If you've previously owned or test driven a rival comparably-priced Qashqai or Ateca, you should notice how much extra leg room is freed up by this Hyundai's slightly lengthier body. As usual though in this sector, a trio of adults will certainly need to be on familiar terms over longer trips.
Rear passengers will also appreciate the provision of their own air vents, the seat heating you get on top models and the fact that the seat backs recline for greater comfort on longer journeys. And out back? Well raise the tailgate - a little disappointingly, it's only electrically-powered with the very priciest models - and you'll find that boot space is about average by class standards. It varies a bit depending on the engine you choose. Petrol models offer 513-litres, the 1.6-litre diesel has 484-litres and the mild hybrid 2.0-litre diesel offers 459-litres.
What You Pay
Please contact us for an exact up-to-date valuation.
What to Look For
Most MK3 Tucson owners we came across in our survey were very happy with their cars, but inevitably, there were a few issues. One owner had a problem with his car's start/stop system. Two others had constant problems with the satellite navigation (one owner had to replace this setup four times in a year). Make sure you check that out on the test drive. One owner complained about a stiff clutch. In another case, the gear knob came loose and fell off. One owner reported a grinding gear change. It's extremely unlikely that the Tucson you're looking at will have been seriously used off road (particularly if it has a higher-spec trim level), but just in case, check the underside of the car for dents and scrapes. It's more likely that you'll find scratches on the alloy wheels caused through ham-fisted parking. Check out the rear seating row for scratches caused by unruly children. And of course, insist on a fully stamped-up service history.
Replacement Parts
(approx based on a 2016 Tucson 1.6 GDi - Ex Vat) An oil filter is in the £3-£9 bracket. An air filter is in the £7-£10 bracket and a pollen filter costs typically between £9 and £16. A water pump is in the £52-£63 bracket and a thermostat is around £16. Front brake pads sit in the £28-£40 bracket; rears will sit in the £16-£45 bracket. Front brake discs sit in the £106 bracket; rear discs are about £25.
On the Road
Quite a lot of work went into improving the engineering of this improved 'TL'-series Tucson model, some of which paid off immediately. Into that category falls the 'Smartstream'-series 1.6-litre CRDi diesel powerplant introduced as part of this facelift, which turned out to be quieter and more flexible than the rumbly 1.7-litre unit it replaced. It's the engine we'd recommend for this car, offered in 115 and 136PS guises and in its perkier form was available with 7-speed auto transmission and AWD, should you require these things. There are two alternative petrol options - a base 132PS 1.6-litre GDi normally aspirated unit that's a bit lacking in pulling power and refinement. And a preferable 177PS 1.6 T-GDi turbo powerplant.
At the top of the range as part of this facelift, Hyundai introduced a pricey 2.0-litre CRDi mild hybrid diesel model, which was the only one in the range that offered AWD. This variant featured a lightly electrified 48-volt 'EcoDynamics+' powertrain to try and silence the diesel doubters. Here, a 'Mild-Hybrid Starter-Generator' (or 'MHSG') unit is linked up to a compact little 48-volt lithium-ion battery. This can store energy generated when decelerating, under braking or when coasting, then deploy it to give a 16PS boost to the 185PS combustion unit when needed, reducing the load on the engine and improving economy; Hyundai quoted NEDC figures of 49.6mpg on the combined cycle and 151g/km of CO2. The battery and the 'MHSG' also support a 'Moving Stop & Start' function which automatically turns off the engine during in-gear deceleration and braking. And the whole thing is mated with a super-smooth 8-speed auto gearbox specifically developed for this variant.
Overall
So, what do we have? The tough looks of an SUV, the sensible practicality of a 5-seat People Carrier and much of the affordability of a family hatchback. These are virtues that most mid-sized Crossover models from the 2018-2020 era offer, but this one delivers them with more space for less money than the majority of rivals can offer.
It's nicely built, efficient to run, better equipped than most rivals from this period and the Slovakian factory buillt it better too. We also think it was smart of Hyundai to have differentiated this car from its Kia Sportage cousin by including standard autonomous braking across the range. Of course, this Tucson isn't perfect - a class-leading family hatch might offer slightly sharper handling and better all-round visibility - but these aren't deal-breaking issues. More important will be this model's competitive pricing and lengthy warranty.
In summary, what we've got here is very much a Hyundai of the modern era. And that makes it a used car you might find it very difficult to ignore in its segment.