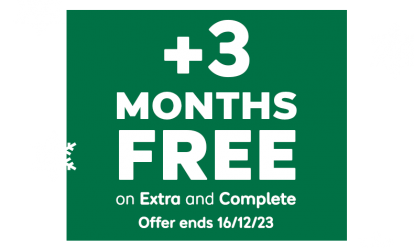 With 12 months of cover, new customers get an extra 3 months for free*.
*Added after 12 months, excludes Basic cover. New customers only. Ends 16/12/23, 7am.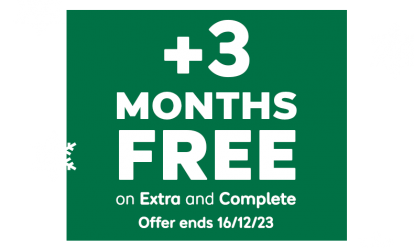 By Jonathan Crouch
Introduction
With this post-2015 third generation Tucson model, Hyundai got serious about the growing Qashqai-class family SUV Crossover segment, delivering pretty much everything customers were looking for in this kind of car in one smartly-styled reasonably spacious package. Early buyers were told that this car would 'change the way they drove'. This model has certainly changed this Korean brand's fortunes in this sector.
Models
5DR SUV (PETROL - 1.6 GDI, 1.6 T-GDI / DIESEL - 1.7 CRDI / 2.0 CRDI [S, SE NAV, PREMIUM, PREMIUM SE])
History
In an era where nearly a quarter of all European car buyers are looking at something from the SUV Crossover class, mainstream brands need to take this segment very seriously. Back in 2015, Hyundai did just that with this car, its third generation Tucson model.
This Korean maker has done well on this continent with SUVs since the beginning of this century. By 2015, it had sold over 1.2 million of them, some of those orders accounted for by a first generation Tucson model that sold between 2004 and 2009. This was then replaced by a design sold in some markets badged 'Tucson' and in others (including ours) badged as 'ix35'. That model actually sold very well for the company in the family SUV segment, quickly accounting for over 20% of the marque's total sales. It was always thought this is the car you tended to buy in this sector if you couldn't quite afford the segment-leading Nissan Qashqai. By 2015, Hyundai's ambitions were a bit more far-reaching than that. Hence the replacement of the ix35 by this far more stylish third generation Tucson model, a family-sized SUV that made a move up-market and aimed to offer the prefect stepping stone toward the brand's smartly-proportioned Santa Fe seven-seat SUV.
Compared to its predecessors in this segment, this Tucson offered original buyers higher quality, extra technology, greater standards of safety and more space - and they were promised sharper driving dynamics too. Mind you, it was priced to reflect that level of prowess: Hyundai has long abandoned its bargain basement beginnings. Can what's on offer here justify that for used car buyers and offer a genuine alternative to established players from Nissan, Skoda and Peugeot in this sector? Time to find out.
What You Get
More than anything else, it's probably the design of this Tucson that will do most to interest Crossover buyers. The styling's been clearly inspired by the brand's larger and very good looking Santa Fe SUV and is a world away from the rather apologetic look of the old ix35 model this car replaced. Flowing surfaces, bold proportions and sharp lines certainly make it look one of the more attractive cars in this class. Take a seat behind the wheel and you get the commanding view over the traffic that SUV drivers like so much in a cabin that's smart and logically laid out.
True, the splashes of metallic brightwork you'll find around the dash may clearly be painted plastic but they've been carefully chosen and fit and finish from the Slovakian factory is excellent - to the point where, to be honest, the soft-touch textures on offer around the dash show a lot of better established brands how it should be done. You don't even get the shiny steering column stalks that usually betray Hyundai's budget brand origins and in the centre of the fascia, there's the classy excellence of an 8-inch colour dash touchscreen that's your interface for controlling satellite navigation, a six-speaker DAB stereo and an integrated rear view camera.
Take a seat in the rear and you'll find yourself in the most spacious cabin Hyundai has so far provided in this class. Rear passengers will also appreciate the provision of their own air vents, the seat heating you get on top models and the fact that the seatbacks recline for greater comfort on longer journeys. And out back? Well raise the tailgate - it can be electrically-powered if you go for top model - and a 513-litre boot is revealed, though that falls to 488-litres with the full-sized spare wheel that's provided above entry-level trim and uses up what would otherwise be a useful area below the boot floor.
What You Pay
Please fill in the form here for an exact up-to-date information.
What to Look For
Most MK3 Tucson owners we came across in our survey were very happy with their cars, but inevitably, there were a few issues. One owner had a problem with his car's start/stop system. Two others had constant problems with the satellite navigation (one owner had to replace this setup four times in a year). Make sure you check that out on the test drive. One owner complained about a stiff clutch. In another case, the gear knob came loose and fell off. One owner reported a grinding gear change. It's extremely unlikely that the Tucson you're looking at will have been seriously used off road (particularly if it has a higher-spec trim level), but just in case, check the underside of the car for dents and scrapes. It's more likely that you'll find scratches on the alloy wheels caused through ham-fisted parking. Check out the rear seating row for scratches caused by unruly children. And of course, insist on a fully stamped-up service history.
Replacement Parts
(approx based on a 2015 Tucson 1.7 CRDi ex VAT) An air filter is around £24 and an oil filter is around £13. For a pair of front brake discs, you're looking at paying in the £62 bracket, with a pair of rear discs costing in the £65 bracket. A pair of front brake pads are around £34, while a pair of rear pads sit in the £22 bracket for a set. A wiper blade is in the £14-£26 bracket. A water pump is around £137.
On the Road
On the move, the Tucson prioritises comfort over the kind of firmer set-up that would deliver a sharper feel through the bends. As a result, this is one of the better-riding contenders in this segment, the damping fairly easily shrugging off potholes and minor tarmac imperfections. The rather vague electric power steering doesn't really incentivise you to push on much through the corners but if you do, you'll find that there's actually quite a lot of traction on offer, aided by the torque vectoring technology of an 'ATCC' 'Advanced Traction Cornering Control' system. Choosing one of the 4WD variants would obviously help in this regard too, these using a part-time system that shifts traction rearwards should a loss of grip demand it. Off road, the potential of this set-up is limited by a lack of ground clearance but muddy carparks and icy driveways will be well within your remit.
When it comes to engines, it's well worth finding the price premium to progress from the rather feeble 132PS entry-level 1.6-litre Gdi petrol unit to the 116PS 1.7-litre CRDi diesel that most will want. Hyundai's 'Blue Drive' package allows this base diesel to return 61.4mpg on the combined cycle and 119g/km of CO2. Buyers wanting that 4WD option though, will need to trade up to the pokier 2.0-litre CRDi diesel variants. All-wheel traction is an option with the 136PS version of this unit and standard if you go for the 185PS variant. You also have to have 4WD if you choose the top 1.6 T-GDI petrol derivative. This top 177PS flagship version gets the option of an efficient DCT dual-clutch automatic transmission if you want it.
Overall
Like all SUV Crossovers, this one is going to look appealing at first glance, blending the style of an SUV, the sensible practicality of a 5-seater mid-sized MPV and the affordability of a family hatchback into one practical lifestyle-orientated package. With this MK3 model Tucson, Hyundai interpreted this formula in a way that the mass market decided it really liked and in the process, gave itself a thoroughly credible Qashqai competitor.
It's nicely built, smart to look at, efficient to run and quite capable in 4WD form of getting almost anywhere an ordinary driver might want to go. No, it's not perfect - a class-leading family hatch would offer slightly sharper handling and better all-round visibility - but these aren't deal-breaking issues. More significant will be the value proposition and this should combine with this car's other attributes to attract plenty of conquest buyers to this growing South Korean brand on the used market. It's very much a Hyundai of the modern era. Which makes it a very competitive car indeed.