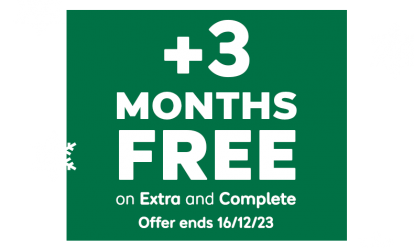 With 12 months of cover, new customers get an extra 3 months for free*.
*Added after 12 months, excludes Basic cover. New customers only. Ends 16/12/23, 7am.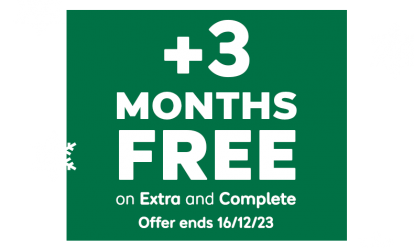 BY ANDY ENRIGHT
Introduction
The Hyundai Santa Fe is very much a product that happened to arrive at the right place at the right time. Combine a rapacious national appetite for soft roaders with a feeling that we were being fleeced by many motoring manufacturers and the value option offered by Hyundai appeared extremely attractive. Offering a body bigger than Freelander/RAV4 rivals of the day for less money, the Santa Fe should have been a winner. The only downfall was the badge. 4x4 buyers are super brand conscious and for many, the big H just didn't have sufficient metropolitan mumbo when it mattered. If badge snobbery isn't your thing, a used Santa Fe represents a very capable and well-engineered alternative to the usual suspects.
Models
Models Covered: (5dr 4x4 2.4, 2.7 petrol, 2.0TD, 2.0CRTD)
History
The Santa Fe range was launched in June 2001 and represented Hyundai's first serious attempt at marketing a 4x4 on these shores. At first, the 177bhp 2.7-litre V6 and the143bhp 2.4-litre models were the sole extent of the range, but within a few weeks the 115bhp 2.0-litre TD variant came on stream. Despite critical approval, sales were unspectacular with many buyers preferring to go the extra mile and bag a Land Rover Freelander.
Mid 2003 brought the replacement of the 2.0-litre TD engine with a far superior 2.0-litre CRTD unit. A facelift carried out in late 2004 saw a reshaped front grille added as well as tweaks to the side mouldings and the alloy wheels. The 2.4-litre V6 engine was fazed out at the same time leaving the 2.7 V6 and the 2.0-litre CRTD diesel for buyers to choose from. An all new Santa Fe appeared in mid-2006 to replace this model.
What You Get
The Santa Fe's chunky looks were penned by Hyundai's Californian design studio but don't let them fool you into thinking this to be a real mud-plugger.
Step inside and it's rather surprising to find that a car just 205mm shorter than a Land Rover mkII Discovery hasn't got more interior space. Still, since the Koreans pitched this car into the class below, that doesn't really matter. Hyundai said that three adults can be seated in reasonable comfort at the back - though that may be pushing things a little since the bench is a little narrow. Two people should be quite comfortable however, and only those over six feet tall will feel cramped below the standard sunroof. Getting in and out is slightly more difficult for rear seat occupants since the rear wheelarch intrudes into the door aperture. Still, there's a large boot. This can be accessed in the conventional manner through lifting the rear hatch or, if you've just a small item to stow away, by lifting the separately opening rear window - a neat touch, especially useful in crowded supermarket carparks.
The cabin was one of Hyundai's best efforts in its day, with fixtures and fittings that were a good deal more substantial than some of those seen on the company's products in the past. Only the odd detail lets it down - notably the console between the front seats that looks like it has been fashioned from an ice cream container. The quality of the fabrics could be nicer too - but it should prove strong and hardwearing.
The top-spec 2.7-litre V6s come complete with leather, a CD player and all the usual electrical bits and pieces. Plus you get the usual comprehensive three-year warranty - and the company's well-founded reputation for boring reliability. Nice touches include standard height adjustment for the driver's seat and dual power sockets so that the kids' Nintendo games needn't clash with the needs of your mobile 'phone.
Which leaves only that styling. As ever, it's a subjective thing but most will probably feel that the stylists at Hyundai's Californian Design Studio struck a decent balance between style and aggression. Look carefully and you can see touches of Toyota RAV4 and Jeep Grand Cherokee but as role models go, these aren't bad ones to have.
What You Pay
Please fill in the form here for an exact up-to-date information.
What to Look For
There haven't been any reported issues with the Santa Fe to date. When buying do inspect the underside for evidence of enthusiastic off-roading. The tyres should betray no symptoms of wonky tracking and the wheel arch liners and exhausts should be in tiptop condition. The interiors don't wear as well as some rivals but other than that you should be able to buy with confidence.
Replacement Parts
(Approx - based on a Santa Fe 2.4) Consumables for the Santa Fe are reasonably priced, an air filter retailing at around £11, a fuel filter costing around £21 and an oil filter £7.50. Spark plugs are £3 each and a new cam belt adds up to approximately £60.
On the Road
Full time four-wheel drive with a 60/40 split bias front to back is good enough to cope with ploughed fields and rutted roads but without either a tough ladder-framed chassis or a low ratio gearbox, the Santa Fe can't hope to cope on anything much more demanding. It says much for the modest standards of the class that it nonetheless still manages to better most rivals off the beaten track. On the road, that big body and its associated weight (some 1,674kg) count against Santa Fe when it comes to pulling power, meaning that in the 2.4-litre model, frequent use of the rather notchy manual gearbox will be necessary to maintain a rapid pace. In fact, you need to be up around 3,000 revs before much starts to happen on the power front. More enthusiastic drivers and those looking to tow would be well advised to stump up the extra for the 2.7-litre version. Either way, stopping should be no problem - thanks to huge 295mm brake discs that hide behind standard five-spoke 16" alloy wheels shod with 225/70 R16 tyres. The CRTD engine that can be found in post 2003 models is an accomplished unit with good economy but a maximum power output of 115bhp means it feels substantially slower that the petrol options.
Power steering is standard of course - though it's rather vague at speed. Most should feel the ride however, to be excellent, ironing out even nasty potholes on poor roads and making this a relaxed motorway cruiser. Roll is well controlled too: customers used to larger 4x4s will probably notice a change for the better in this respect.
Overall
In summary, the Santa Fe wasn't the best car in its class - but, assuming you're not interested in ultimate off roading ability, it's not far off. When it comes to value however, nothing comes close to the Hyundai. A decent used example shouldn't be too hard to find. The only question mark it'll raise is how much of a badge snob you are