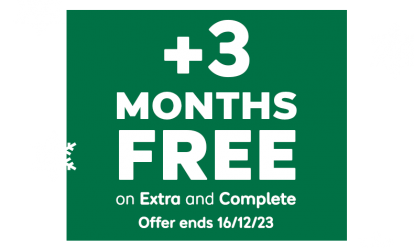 With 12 months of cover, new customers get an extra 3 months for free*.
*Added after 12 months, excludes Basic cover. New customers only. Ends 16/12/23, 7am.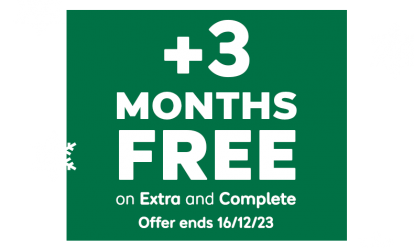 BY ANDY ENRIGHT
Introduction
The Hyundai Coupe was the first genuinely desirable Korean car, its swoopy styling reminiscent of something far more expensive. Indeed an independent survey rated the Coupe as one of Britain's sexiest cars. Priced at a level which includes rival offerings such as the Ford Puma and Renault Megane Coupe, the Hyundai always had a hard task on its hands, but like so many other things in life, looks count.
The facelift that the car received in 1999 was, by and large, not well received, taking many of the Coupe's most distinctive features and changing them for something more extreme but less well balanced. Those who have owned a Coupe will attest to its fine handling and benign nature. If one can overcome the badge on the bonnet, it has the ability to seduce.
Models
Models Covered:
2 dr coupe [1.6 & 2.0, i & SE]
History
The Hyundai Coupe landed on these shores in September 1996 to immediate acclaim. If expectations had been artificially lowered by its inelegant predecessor, the Scoupe, the new Coupe was a shock to the system. Styled in Hyundai's Californian design studio, the Coupe was fresh whilst at the same time carrying enough evocative design cues to remind many of Italian exotica. Initially it was available only with the 2.0 injection engine, in either manual or automatic, Coupe i or more luxurious SE trim.
In June 1997 a 1.6 litre engine was offered, manual or automatic, although the SE variants on this engine didn't materialise until January 1999. A bespoilered F2 special edition was launched in the Summer of 1998 to capitalise on Hyundai's rally activities. This was different in bodykit and badge only but the following June, the importers did the job properly, launching another F2 model. This one had a proper Peter Stevens-designed bodykit and a more potent uprated engine but carried a £1000 price premium that took it uncomfortably close to the seductive attractions of the Ford Cougar and Fiat Coupe. Nevertheless, all 1100 examples were sold.
In 1999 the Coupe received a radical makeover. Exterior work ran to new lights, wheels, bumper scoops and an angular rear spoiler, whilst the inside was brightened up with the addition of silver painted controls and faux aluminium trim to reflect the industrial tone set by, amongst others, the Audi TT. The revision was hardly an unmitigated success but kept the Coupe in the public eye until a completely new version was released in early 2002.
What You Get
Early shape (pre 99) coupes cut a handsome dash, although their interiors are dark, with high window lines and an uninspiring dashboard design. The 2.0 engined models are worth aiming for, as they have the power to exploit the Porsche-tuned chassis.
2.0 SE models offer air conditioning, cruise control, leather upholstery and four-speaker stereo CD system. This is over and above the standard fitments on the 2.0 i model which run to electric tilt and slide sunroof, alloy wheels, electric front windows and mirrors and leather-trimmed steering wheel. Also fitted are remote central locking and alarm, body coloured bumpers and a drivers airbag.
The F2 limited edition sold 1100 units in the UK and is identifiable by a chrome mesh front grille, deep front spoiler, bigger alloy wheels, and F2 aluminium kick plates, carpeting and gear knob. All post 1999 facelifted models received a brighter interior and a more extrovert exterior treatment.
What You Pay
Please fill in the form here for an exact up-to-date information.
What to Look For
Hyundai have developed a reputation for producing reliable cars, and the Coupe is no exception. It seems few owners exploited the dynamic capabilities of the handling and so most examples will have led a relatively sedate existence.
Replacement Parts
(approx based on a 1.6i SE ) A new exhaust system for the Coupe will cost £380, whilst a set of rear brake pads retails for £35. A radiator will set you back £163, and be prepared to find £292 for a new alternator. A starter motor is £231 and do try not to break a headlight. If this fate befalls you, expect to see £221 go the way of your friendly Hyundai dealer.
On the Road
Whisper it if you will, but the Hyundai Coupe is a genuinely competent driver's car. Possibly due to its attractive shape and bargain pricing, the Coupe gained a rather effeminate, 'salon chariot' image that belied its true capabilities. On early models the steering was slightly vague, but it has always been difficult to fault its poise and ability to transmit its power to the road.
A properly sorted Coupe should corner flat and hard, with a minimum of body roll and with the chassis generating enough feedback to let the driver know what's happening. The 1.6 litre engine is a surprisingly willing partner, although the 2.0 is obviously the unit to go for if outright speed is a priority. Hitting 60 in 8.6 seconds, the larger engined variant is quick enough and capable enough to take out just for the sheer fun of it. Expect to see around 36mpg at the pumps for the 1.6 litre cars and around 31mpg for the 2.0 litre models.
Overall
The Hyundai Coupe is a good choice if a value for money package of voluptuous looks and keen ability are high on your agenda. If you care about the badge on the nose, the quality of the interior or outright performance, the Coupe may not hold such allure. To summarise, a well looked-after Coupe stands out as a knowledgeable buy in a congested market sector. Beauty it seems, really is more than skin deep.