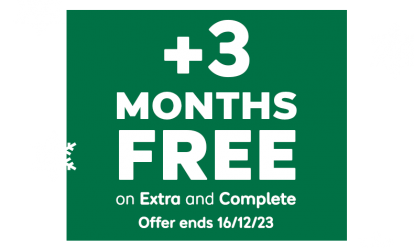 With 12 months of cover, new customers get an extra 3 months for free*.
*Added after 12 months, excludes Basic cover. New customers only. Ends 16/12/23, 7am.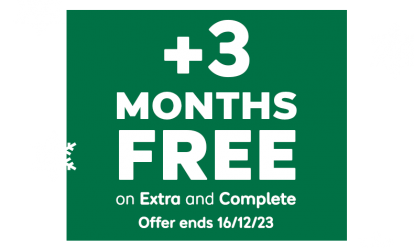 BY ANDY ENRIGHT
Introduction
Hands up all who remember the original Honda Jazz? Available between 1984 and 1985, its mayfly longevity hints at its less than soaraway success. A bug-eyed box on wheels, the old Jazz was a mere stopgap, designed to plug a hole in the range until the next generation Civic appeared. Fast forward sixteen years and Honda were at the same game again, importing the underwhelming Logo for just a year until new Jazz landed. Fortunately - unless you plumped for a Logo - the Jazz was well worth the wait, rapidly becoming one of the finest superminis on sale. There's still little to touch it in terms of design flair, engineering excellence, driving characteristics and sheer reliability. If you want a small car that's as close to a bulletproof used buy as it's possible to get, the Honda Jazz is it.
Models
Models Covered:
(5dr hatch 1.4 petrol [S, SE, Sport])
History
Prior to 2001, Honda's attempts to interest the British public in anything smaller than a Civic had fallen on stony ground. As the Civic got bigger and more sophisticated with each passing generation, however, breathing space appeared for a five-door supermini and the Jazz debuted in November 2001. Some cars are 'growers', taking their time to impress you with their range of qualities. The Jazz was anything but. Within ten seconds of getting into the little Honda it was clear that Honda had raised the supermini bar a good few notches with their effort.
Three separate trim levels were available, S, SE and SE Sport (more often referred to as merely Sport) and in May 2002 a seven-speed 'stepped-CVT' gearbox was offered which Honda somewhat prosaically dubbed the CVT-7. The Jazz attracted plaudits right from the outset with perhaps only the lack of a diesel engine being considered an Achilles heel. All post summer 2004 models have ABS with EBD and brake assist.
In the Autumn of 2004, a facelifted Jazz went on sale complete with the one thing that almost all commentators had been crying out for - another engine option. The 77bhp 1.2-litre engine arrived to supplement the 1.4-litre that had been the car's sole powerplant since launch. The 1.2 was offered exclusively in S trim and these models retained the old Jazz styling while the SE and Sport 1.4 derivatives got revised lights front and rear plus other alterations. Overall the changers were fairly superficial.
What You Get
The first thing that's apparent is that the Jazz looks like a Civic five-door that's been in a hot wash a tad too long. Yes, there are individual touches such as the neat tail light clusters and the flared wheel arches, but it's not going to be mistaken for anything other than a Honda. Its makers claim the styling is based on a design concept called 'zenshin', meaning new, progressive and integrated. Given that the nose is especially derivative of Stream and Civic models in adhering to the Honda family 'face', we'd question quite how new and progressive the overall philosophy is. Still, the styling certainly works for its intended market.
The designers have thought long and hard regarding the packaging of the car and have utilised Honda's expertise in MPV manufacture to engineer in a number of fundamental advantages. Moving the fuel tank from beneath the rear seats to a position under the front pair liberates the floor of the cabin and allows the seats to be folded into all sorts of permutations. Granted, you don't get the option of removing the rear seats but they almost make up for this in their sheer versatility. An innovative retraction system means that you're able to collapse the rear seats into the footwell with the headrests in place. What's more impressive still is that this action doesn't involve scurrying around the car to manually slide the front seats forward, it can all be accomplished from the rear door thanks to a convenient set of levers.
The result is a perfectly flat load floor 1740mm in length. Sports fans will appreciate the fact that if you then recline the front passenger seats, there's enough room inside the diminutive Jazz for a pair of 240cm long downhill skis! Honda have focused on making this trick seating system as user friendly as possible. Think of how many MPVs claim to have removable seats, only for them to prove so heavy that any thought of shifting them brings on a latent hiatus hernia. Vauxhall showed that smart seating solutions should be the work of a couple of seconds with the Zafira and the Jazz brings this concept into the supermini class.
Although the external dimensions only read 3,830mm long by 1,675mm wide, the Jazz is a good 1,525 mm tall, making it loftier than a Toyota Yaris and even its senior sibling the Civic. The driving position is fairly upright as a result and even those well over six feet tall should be able to find a comfortable position behind the wheel. Once there, they'll spot a bold curve to the centre console with a number of equally striking colour and texture combinations used around the cabin. The theme of greys and metallic edging works very well, with even the door cards featuring contrasting obliquely scythed designs.
A metallic instrument panel and an aluminium-covered cluster of three main dials make the Jazz appear somewhat sporty. As would be expected from a car that will have to play the family role at times, the cupholder count is well up to the class standard with a pair positioned aft of the floor-mounted gearlever and a couple more in front. Arrive home with a soggy KFC Variety Meal in a Honda Jazz and you've only yourself to blame. The floor mounted centre console is usefully sized and there's also a storage tray that runs beneath the instrument panel big enough to fit an atlas.
Safety hasn't been ignored and Honda designed the car to achieve a four-star NCAP safety rating with standard twin front airbags on all variants and side airbags available according to model chosen. ABS became standard in 2004. A great deal of thought has gone into the design of the upper seat backs, the bending characteristic of the seat carefully mapped to help reduce whiplash injuries. Likewise, the head restraints were shifted forwards to cushion impact sooner.
What You Pay
Please fill in the form here for an exact up-to-date information.
What to Look For
No significant faults have emerged amongst the used stock of Jazz models so far and owners tend to be very pleased with both the car and the level of after sales support they receive from Honda. The interiors are reasonably idiot proof and low speed bump resistance is a Jazz forte.
Replacement Parts
(approx prices based on 2002 Jazz SE) Prices for the most popular Honda spares have taken a tumble of late and are now very reasonable. Break one of the Jazz's bulbous headlamps and you might well expect a bill knocking on for £200, but Honda will charge you just £90. An alternator will retail for a reasonable £212 and a new starter motor - new, note, not exchange - is £155. A new clutch kit for the Jazz tots up to £155.
On the Road
This being Honda, we can almost take ridiculously good engines for granted, but in this instance the Japanese company seems to have searched long and hard for a couple of extra stops to pull out. Engine-wise, the main choice is a 82bhp 1.4-litre powerplant but it is a clever one, utilising i-DSi (intelligent Dual Sequential Ignition), a system that uses two spark plugs per cylinder and compact combustion chambers to ensure good performance, economy and compactness. The economy figure of 48.7mpg is not to be sneezed at. Likewise the CO2 emissions are up a smidgeon at 137g/km. People looking at later Jazz models have the option of going for the 1.2-litre i-DSi engine which boasts 77bhp. 0-62mph acceleration is only slightly blunted from the 1.4 at 13.7s and fuel economy improves to 51.4mpg.
The Jazz CVT-7 is an interesting proposition. What many people disliked about these gearboxes was the so-called 'rubber band effect'. When you pressed the throttle pedal, the engine automatically revved to its maximum power output, the engine noise rising instantly with the car's actual acceleration slowly catching up. This gave a nasty 'slipping clutch' effect which proved very unpopular with most drivers who preferred to equate their road speed with the noise their engine was making. If you don't mind the noises emanating from beneath the Jazz's tiny bonnet the fully automatic CVT mode is the smoothest and most fuel efficient mode to be in. You can even select Sport or Normal modes depending on whether you want optimum fuel efficiency or engine response.
For many owners however, the stepped automatic mode will be infinitely preferable. This gearbox gets around the dreaded elastic band effect by having seven artificially mandated gears rather than one continuous ratio. Here the gearbox replicates the actions of a normal torque converter-equipped automatic quite well, zipping through the seven stepped 'gears' with real verve. If you want the ultimate control, switch to manual control and ping about the 'box using the wheel-mounted switches. It's great fun for a while, but such is the excellence of the Jazz's artificial intelligence that the fun soon palls when you realise the computer's making a better fist of things than you are.
Overall
If you've got an eye for quality and don't mind forking out for it, the Honda Jazz is a good bet. There's not a weak link in the entire range and residual values will be rock solid. Honda have proved that there is intelligent life to be found beyond the Civic. Recommended.