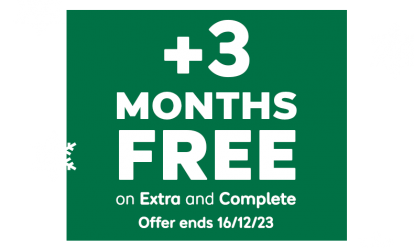 With 12 months of cover, new customers get an extra 3 months for free*.
*Added after 12 months, excludes Basic cover. New customers only. Ends 16/12/23, 7am.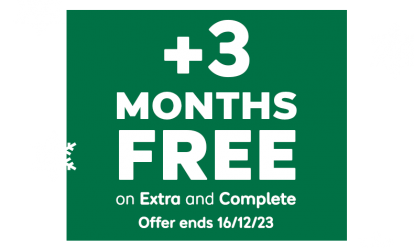 BY ANDY ENRIGHT
Introduction
It seems that there are some smart guys in the Ford product planning department. They tapped into the fact that there is a whole swathe of thirtysomething parents who don't actually want to look as if they've totally given up to the call of pipe and slippers. Just because you need a vehicle big enough to haul the family and its paraphernalia around doesn't necessarily mean you need something totally boring. The S-MAX is a people carrier with a welcome bit of attitude and one that's surprisingly good to drive. It's been a huge hit and used examples are now starting to appear in meaningful numbers.
Models
MODELS COVERED: five-door MPV - 2006 to date (2.0, 2.5 petrol, 1.8, 2.0 diesel [LX, Zetec, Titanium] )
History
In developing the S-MAX and MK3 Galaxy twins, Ford decided that it needed a greater element of control over the build of its large MPVs than it enjoyed with the previous generation Galaxy. This was built alongside Volkswagen and SEAT products in the Autoeuropa factory in Palmela, Portugal and the mix of Volkswagen and Ford parts was never a happy one, the old Galaxy being plagued by reliability issues that gradually got ironed out as it was developed. With the S-MAX, Ford took control, moving production to the Genk plant in Belgium.
An instant success, the S-MAX narrowly pipped the Opel Corsa and Citroen C4 Picasso to the 2007 European Car of the Year title. It arrived in UK dealers in summer 2006 and registered some serious success. In May 2007, Ford added the 130bhp TDCi 2.0-litre diesel engine to Durashift automatic models in the S-MAX line up. ESP stability control was also fitted across the range, the Titanium model received an improved driver control system and there was also an optional Sport pack for Zetec and Titanium models. In mid-2008, flexifuel and 2.2-litre TDCi models were added to the range along with equipment upgrades.
What You Get
Let's get to the heart of any MPV style vehicle - the seats. Ford's designers appear to have become fed up with Vauxhall taking all the plaudits for clever seating solutions and have come up with a system of their own. FFS (Ford FoldFlatSystem before you attribute a baser meaning to that acronym) allows 32 different seating permutations. The second and third rows of seats all fold flat to form a genuinely huge load floor that measures 2.0 by 1.15 metres which is about as big as a double bed.
In addition to the Ford FoldFlatSystem, a number of lashing points are located across the floor and on the cabin sides, helping to prevent your belongings from destroying themselves if you do fail to resist the Ford's sporty character. The perennial complaint of seven-seat vehicles, namely that there's no room for luggage when all seven seats are occupied, is partly addressed by the S-MAX which offers 285 litres of space with all seats in place. This is up 18 per cent over the old MK2 Galaxy. The real answer to this question however, is staring buyers right in the face. Buy a decently sized roofbox for those rare occasions that you are going to be loaded to the gunwales by seven people and their tat.
If you do wish to run the S-MAX in removal van mode, it'll heave around up to 2,000 litres of goods with all the rear seat folded flat. There are also no fewer than 26 different cubbies located around the cabin so you'll need to know where you left that key/credit card/wedding ring or it could be a lengthy search. In total, there's a full 90 litres of oddment stowage in total.
The fascia design of the S-MAX reflects the exterior lines in its calm maturity. The riot of bisecting lines, angles and arcs that used to typify Ford dashboards was replaced by a quietly-styled dashboard with classy materials and no outrageous gimmicks or cheap attempts at creating showroom impact. Some of the silver plastic finishes may be prone to scratching over the longer term but overall the cabin is a step removed from the 'mainstream' norm. The double windscreen pillar can make three quarter visibility a bit touch and go at roundabouts but aside from that, Ford have really committed to safety with this model. An ultra-rigid passenger cell is a good start point, but there's also a recently-developed Interactive Vehicle Dynamics Control (IVDC) system that controls all of the other safety systems in a cohesive manner. When those include Continuously Controlled Damping (CDDC), Electronic Stability Program (ESP), Adaptive Cruise Control (ACC) with Forward Alert (FA) and Collision Mitigation By Braking, that's quite some integration task. Factor in the anti lock braking system, Hill Launch Assist (HLA) and a Tyre Pressure Monitoring System and you have a wide array of available safety functions that have netted the S-MAX a coveted five-star EuroNCAP safety score.
What You Pay
Please fill in the form here for an exact up-to-date information.
What to Look For
The S-MAX has a clean record so far as serious problems are concerned so you can buy with relative confidence. Although S-MAX interiors are well constructed, check for the usual damage wrought by children and negotiate hard. The silver-coated plastics can scratch easily and the 18-inch alloy wheels of the Sport pack are very prone to kerbing damage. Mechanically, the S-MAX is tough but clutches can take a beating in lower-powered versions, especially if you can spot evidence of a tow bar being fitted. Front tyre wear is also an issue with the diesel engines and the weighty 2.5-litre petrol unit.
Replacement Parts
(Estimated prices, based on a 2.0LX (inc VAT) A clutch assembly is around £130, an exhaust system around £800 (incl. catalytic converter) and an exchange alternator around £320. Front brake pads are around £50, front shock absorbers are about £45 and rears just under £35.
On the Road
We're unapologetically going to concentrate on the diesel engines here, as they make up the vast majority of all S-MAX sales. There are two S-MAX diesel engines on offer. The first is a 1.8-litre Duratorq TDCi unit and you'd be excused for imagining that 1.8-litres just isn't enough to shift a vehicle of not inconsequential bulk. Excused but wrong. The 125bhp engine may not sound a whole lot to get excited about but it also features a healthy 320Nm of torque under normal driving conditions and as much as 340Nm under what Ford dubs 'transient overboost.' This means that when the car's electronics detect that you've really given the throttle pedal a proper prodding (such as when overtaking), it'll change the engine mapping to allow a little extra torque temporarily. This means that you'll have less downchanging through the manual gearbox to undertake, but keen drivers may want to throw in a downshift anyway to show off their throttle-blipping dexterity. The S-MAX is one of the few MPVs that positively encourages these sort of antics.
Also available is a 2.0-litre Duratorq TDCi powerplant that headlines with 140bhp but, curiously, exactly the same torque figures as the smaller capacity unit. The similar torque response from both engines means that there's not actually a whole lot in it when it comes to their comparative performance figures, the 1.8-litre unit making 60mph in 11.1s whereas the 2.0-litre shaves this time down to 9.9s. The 2.0-litre's extra power can really be felt at the upper end of the rev range. Where the 1.8 gets a little breathy, the 2.0-litre is still generating some meaningful pull. Fuel economy of both powerplants is excellent given the size of vehicle they're tasked with punting up the road. Ford quotes a combined figure of 45.8mpg for the 1.8-litre model and 44.4 for the 2.0-litre. The only slight Achilles heel of these engines is refinement. While they could never be accused of being raucous, it's unlikely you'll forget which pump you need to be using when the time comes to refill.
If you are a real lead foot, the 2.5-litre turbo model is huge fun to punt. It's a vehicle that's defined by that magnificent, if rather old school five-cylinder Volvo-sourced engine. Strong in low down torque but with a real swipe of top end power, it will accelerate the S-MAX to 60mph in just 7.6 seconds and won't let up until aerodynamics intervene at 142mph. You'll need to be extremely saintly to match Ford's quoted combined fuel economy figure of 28mpg, while the 224g/km of CO2 isn't going to have Al Gore dusting down his soap box.
Overall
The S-MAX is one of those rare cars that leaped straight out of the gate to become a sector leader. It's as smart a buy on the used market as it is from new and as long as you think diesel, there's very little cause for complaint.