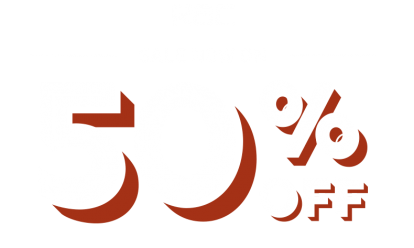 Get covered in our half price Breakdown Cover sale from just £4.75 a month.* Join the UK's best breakdown provider as voted by Auto Express drivers 2021.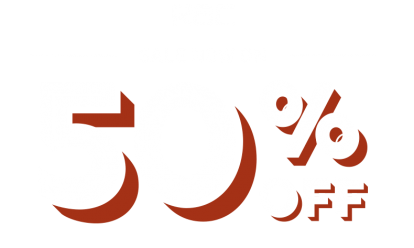 By Jonathan Crouch
Introduction
Most MPV style vehicles go large on practicality but offer meagre measures of style and sportiness. SEAT's sporting compact five-seater MPV, the Altea, took a different tack. We think it's still one of the best looking compact people carriers out there and, although there's no seven-seat version, this improved post-2009 version offered a choice of either short or long wheelbase derivatives.
Models
Models Covered (5 dr mini-MPV, 1.4, 1.6, 1.4TSI petrol & 1.6, 1.9, 2.0 TDI diesel)
History
Product development offers a fascinating insight into the psychology of buying decisions. When, for example, Japanese manufacturers started making hi-fi equipment, everything was finished in either black or brushed aluminium in a bid to appear credible. Only with said credibility achieved could they begin to offer audio equipment in pastel shades with funky shapes and so on. By the end of the first decade of the 21st century, a similar thing had happened at the affordable end of the MPV People Carrier market. At first, compact MPVs could only concentrate on safety and practicality. In the later years of the Noughties though, cars like SEAT's Altea were beginning to show how those shackles could be cast aside.
Modern customers were taking the practicality and safety angles of MPVs for granted and were now demanding more. Much more. Suddenly, and rather improbably, style and fun became key concepts for MPV drivers in an evolving market. Whereas a People Carrier was once a grudge purchase for the cash-strapped and over-offspringed, by 2009, there were some very desirable choices. Vauxhall could sell you a 144mph version of their Zafira. Ford had developed their S-MAX, a car able to tackles corners with relish. And then there was SEAT, a company that didn't even want its Altea compact People Carrier to be called an 'MPV': instead, they asked us to call it an 'MSV', or 'Multi Sports Vehicle'.
By 2009, the Altea had been on sale for five years and needed a refresh, hence the introduction in that year of the refreshed range we look at here with its more efficient engines, slightly smarter look and long wheelbase 'XL' bodystyle option. This line-up lasted until 2015 when it was quietly deleted from the Spanish maker's model range.
What You Get
The improved post-2009 version of the Altea featured sleeker headlights and a re-shaped grille with a smaller central SEAT badge, but otherwise the look was little changed over that of the original model we first saw in 2004. That design was in fact styled by an Englishman, Steve Lewis, whose brief was to create a shape that exemplified this Latin, carefree, sporty brand. The Altea does just that, featuring a side profile with the same 33:66 glass to metal ratio that features on so many sports cars. It gives this car a far higher-waisted and more dynamic look than, say, a Volkswagen Touran.
Or at least it does in standard guise. One of the additions to the Altea range in post-2009 guise was an extended wheelbase XL model which wasn't quite as sporty-looking, its extra 18.7cms of length built in not, as you might expect, to enable space for a couple of extra seats in the boot but to extend luggage space to the point where this Spanish contender could at least match cars like Renault's Scenic or Citroen's C4 Picasso. Whichever bodystyle was chosen, the idea was that buyers would get five spacious seats rather than seven cramped ones - along with plenty of innovative thinking.
Sure enough, the Altea is practical, offering more than thirty places to stow and stash things, including a supersized glove compartment, big storage bins on all four doors, drawers under the front seat and even three separate compartments embedded in the roof. The two-tiered boot has a capacity of 409-litres which rises to 532-litres in the stretched XL bodyshape. Owners could extend this to 635 litres without folding the rear seats if the bench was slid forward - or they could fold the rear bench and access 1604-litres, though unfortunately, the seat backs only flop forward onto their cushions, so it wasn't possible to get a completely flat loading area. Still, the boot itself has a two-tiered floor, the top of which can be folded backwards or forwards Z-fashion or be unclipped and stored elsewhere.
At the wheel, the bonnet falls rapidly away from you - so much so that shorter drivers may need to find an example on which the original owner specified parking sensors. The quality of trim and fittings matches the usual Volkswagen Group quality, allied with sporty touches like deeply recessed Alfa Romeo-style instrument gauges, a lovely rake and reach-adjustable leather-covered steering wheel and the Audi TT sportscar-like struts at the bottom of the centre console. You initially wonder why the front windscreen pillars are so thick until you realise that rather cleverly, they house the wipers when not in use. In the rear, head and legroom is generous - for two adults at least - and though these seats aren't separate, reclining and removable (as you'd find in an MPV that wasn't trying so hard not to be one), they do slide back and forth so you can prioritise either legroom or luggage space.
What You Pay
Please contact us for an exact up-to-date valuation.
What to Look For
Tried and tested engines, the VW-standard quality auditing and an inherent feeling of solidity all bode well for the Altea's reliability. Watch out for neglected ex-hire cars. The Altea is a car where the price differences between good and bad examples aren't too great, so be fussy. Look for a fully stamped up service history and reject anything that looks in any way tatty, grubby or vaguely dog-eared.
Replacement Parts
(approx based on an Altea 2.0 TDI DSG ex VAT) SEAT spares are reasonably priced, with a replacement Altea headlamp costing £111. A replacement alternator unit retails at around £185 with an exchange starter motor setting you back just under £120. Opt for a new alternator and starter motor and the prices stack up at £370 and £226 respectively, so even if the old one is a steaming basket case, you'll save by getting an exchange unit. Front brake pads are £50 with rears a tad under £30 per pair. Many parts are a little cheaper for the 1.6-litre petrol models.
On the Road
The Altea rides on the same platform as a VW Golf from this period, so shares its clever multi-link rear suspension, and also features the 'Agile Chassis Concept' originally developed for SEAT's high performance Leon Cupra R. In other words, it's very good to drive, with surprisingly little body roll, despite its relatively high chassis and seating position, though it is true that the ride is a little firmer than some buyers might be used to. Still, the trade-off is the way that this car can corner at higher speeds than you'd expect from a model of this kind, yet always stay comfortably planted.
The intelligent electro-mechanical steering is well weighted and precise too, featuring software that analyses road conditions and alters the amount of assistance to the driver accordingly. It all creates anything but the kind of driving experience you'd expect from a People Carrier and is evidence to support SEAT's claim for this car not really to be an MPV at all but a taller-sided family hatch with added practicality. Or in their terms, 'Multi Sports Vehicle' or MSV.
Not that there's anything very 'Multi Sports' about the entry-level 85PS 1.4-litre petrol or 90PS 1.9-litre TDI diesel units on offer. The 102PS 1.6-litre petrol variant is better, as is the efficient 105PS 1.6-litre TDI diesel you'll find in the frugal Ecomotive model. The powerplants properly fitting SEAT's MSV tag really only begin though with the 140PS 2.0-litre TDI diesel. It's one of the Volkswagen Group's old direct injection diesels, though if you want something a little more modern and refined, SEAT did offer a 170PS common rail version of this engine, capable of sixty from rest in 8.5s en route to 131mph. Petrol buyers wanting a sporting drive who can't stretch to diesel prices are best pointed towards the turbocharged 125PS 1.4-litre TSI which makes sixty in 10.3 on the way to 120mph.
Overall
You can't deny that MPV People Carriers are a good idea - but that doesn't mean every family will want one, even if cost and practicality suggest that they should. For some, driving around in a car of this kind is just too dull, which is where something like this Altea might strike a very welcome chord. Although this SEAT may leave some potential buyers scratching their heads and wondering what exactly it's trying to be, if you're not too hung up on vehicle definitions and prefer something that's fun, stylish and practical, it's well worth a look.
We'd certainly want to stretch to this post-2009 version with its higher-tech engines. We might ignore the lengthened 'XL' bodystyle though, unless space really was a deciding factor. In standard guise, the Altea was much more of a looker. That fact, along with value pricing, might tempt you into looking at one, at which point you'll find that this car has much more to recommend it. We reckon this car is a brilliant used buy.