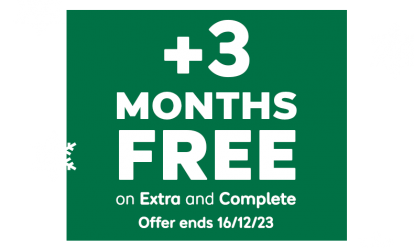 With 12 months of cover, new customers get an extra 3 months for free*.
*Added after 12 months, excludes Basic cover. New customers only. Ends 16/12/23, 7am.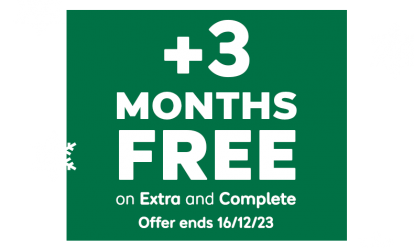 By Jonathan Crouch
Introduction
The Ford Mondeo model line reached the end of the line with this updated version of the fourth generation model, which sold between 2019 and 2022. In this form. the Mondeo was still large, comfortable and accommodating in its estate and hatch versions and was significantly improved, especially in its frugal Hybrid form. Let's take a look at this last-of-the-line version as a used buy.
Models
5dr hatch / 4dr Saloon / 5dr Estate (1.5, 2.0 petrol / 2.0 TDCi diesel) [Titanium, ST-Line, Vignale])
History
Here's a car that deserved better, Ford's Mondeo. In every generation we've seen, it was markedly improved, yet its maker's efforts were rewarded with sales that progressively diminished over the decades as the traditional medium range family segment this car championed was plundered by trendy small SUVs and plush German compact saloons. At its launch in 2014, this fourth generation 'CD391'-series version claimed to be the best Mondeo yet and in early 2019, it was further enhanced to create the car we're going to look at here.
This fourth generation model was designed first and foremost for the US market, hence its significant increase in dimensions over the previous 'CD345'-series version. It was launched in America badged as the 'Ford Fusion' back in 2012, but didn't make it here until the end of 2014, after delays associated with the switch of European production for this car from Genk in Belgium to Valencia in Spain. There, it ran down the same production lines as the Ford Galaxy and S-MAX MPVs that share their platforms, engines, technology features and front-of-cabin architecture with this model.
Most cars designed primarily in the 21st century's first decade were up for complete replacement by the beginning of 2019, but those initial production delays meant that by that point, this generation Mondeo still needed a few more years in the showroom. Hence the package of updates that created the facelifted MK4 design that we're going to look at here, the improvements aimed at keeping the car fresh - and competitive with direct rivals like rejuvenated versions of the Volkswagen Passat, the Skoda Superb and the Mazda6. There were small styling changes to the hatch and estate-based range, along with the introduction of a new 2.0-litre EcoBlue diesel engine and a bit of extra technology. Plus the hybrid model was further refined and was additionally available as an estate form. As update packages go, this was a fairly modest one and it wasn't enough to keep this Mondeo as a key segment player. The car was finally dropped from Ford's range in mid-2022.
What You Get
If there's one thing that's defined Mondeo design over the years, it's that it's become bigger and more up-market with each passing generation. This fourth generation 'CD391'-series design is no exception to that rule of evolution, but needed an extra layer of polish to justify the sums being asked for plusher variants like this one. And that was been applied as part of the revisions made in 2019. As ever, the range was primarily built around two body styles - an estate or a five-door hatch. Opt for the hybrid engine and your choice is between the estate or a four-door saloon.
On to the details of this Ford's exterior design, starting at the front, where four smart crease lines sweep down the power dome bonnet into a trapezoidal front grille that varies in style based on the trim level you've chosen. The design of the lower grille was also refreshed with this facelifted MK4 model and blends into redesigned fog lamp surrounds. These required a slightly more sculpted bumper design that incorporates a more pronounced lower lip spoiler.
Behind the wheel, as part of the facelift, detail changes were made to trim and dashboard architecture. Plus automatic versions of conventional models gained a circular gear selector. Otherwise, things were much as they had been when this MK4 Mondeo was launched back in 2014. Ford struggled to differentiate European-spec examples of this model from the bargain basement trimmed versions of it that it sold in the US and these humbler origins are evident in places, even in the leather-lined top-spec 'Vignale' variant. But it's difficult to fault the exemplary cabin ergonomics; everything falls perfectly to hand and there's an ideal driving position with lots of seat and wheel adjustment. Various different instrument binnacle displays were offered - the Hybrid version features twin 4.2-inch screens either side of a central speedo. Anything else you need to know will be covered off by the 8-inch central 'SYNC 3' infotainment monitor, which delivers the usual audio, navigation and smartphone-mirroring options, plus it can deal with climate settings too.
And in the back seat? Well three big adults across the back seat of an Audi A4 or a BMW 3 Series from this era is a squash that's only slightly improved if you opt for something mainstream like a Vauxhall Insignia or a Volkswagen Passat. Here, it's no problem at all, with superb space for shoulders thanks to the class-leading width of the cabin. Legs and knees are also well catered for thanks to a low centre transmission tunnel and relatively thin front seat backs.
And the boot? Well, a conventional hatch version can take 541-litres, which rather curiously is significantly more than the 500-litre capacity you can fit in the boot of a conventional Mondeo estate. Those figures don't apply to the Hybrid model which has a huge corpse-like bulge in the floor concealing the HEV system's battery and electric motor, slashing cargo capacity to 403-litres in the estate and just 383-litres in the Hybrid variant's alternative saloon body style.
What You Pay
Please fill in the form here for an exact up-to-date information.
What to Look For
Most MK4 Mondeo owners we came across in our survey seemed very satisfied, but inevitably there were a few issues with some cars. One owner had to replace drive shafts in a car with only 12,000 miles on the clock. Another had to change the EGR valve when the engine management light came on. Some owners complained that the alloy wheels showed signs of early deterioration. Another car had a software fault. Make sure you check the SYNC2 infotainment screen and Bluetooth functions thoroughly. And look out for signs of child damage in the back. Insist on a fully stamped-up service history as usual.
Replacement Parts
(approx based on a 2019 Mondeo Hybrid - Ex Vat) An air filter costs around £12 and an oil filter costs in the £5 bracket. Front brake discs sit in the £55 to £84 bracket; for a rear pair, you're looking in the £22-£47 bracket. A cabin filter costs in the £10-£12 bracket. A wiper blade is around £4-£12. Front brake pads are in the £29-£52 bracket; re pads are in the £22-£47 bracket.
On the Road
The Mondeo has always been a car with a very advanced set of driving dynamics, sophisticated enough to be involving only when you want it to be. You could say it still was in this updated post-2019-era form, though you'd also have to qualify that statement by referencing the way that in this guise, this Ford grew up a bit, becoming a little more mature, slightly softer-edged and a whole lot more refined. For the improved version of this fourth generation model, the brand introduced a more efficient and responsive 2.0-litre EcoBlue diesel unit, which was offered in 150 and 190PS guises and was the only engine in the range to get a smoother eight-speed auto gearbox. The 190PS model could also be had with the option of the brand's Intelligent AWD system too.
The petrol units continued on with the older six-speed auto - there was also a manual gearbox option with the base 1.5-litre EcoBoost 165PS powerplant. Most post-'19-era petrol Mondeos sold were fitted out with the self-charging hybrid engine. Here, a 2.0 TiVCT petrol unit is mated to an 88kW electric motor and a 1.4 kWh lithium-ion battery that both sit at the back of the car but drive the front wheels via a power-split 6-speed automatic auto transmission. That auto 'box decides at any given time whether power should come from the engine, the electric motor, both at once or neither. The whole set-up isn't especially responsive to your right foot, which rather dilutes this Ford's inherently engineered sense of driving pleasure. But it is quite economical if driven with restraint, returning up to 52.3mpg on the WLTP combined cycle and up to 98g/km of CO2.
Overall
New Mondeos from the 2019-2022 era may be a relative rarity but this one's still well worth your attention. We're not sure that the package of facelift updates applied to this 'CD391'-series model did very much to advance its cause. And you've got to be a very specific kind of buyer to want to consider the Hybrid engine. But EcoBlue diesel technology brought the running cost returns of the black pump-fuelled variants back up to class standards. And this car was back on the pace in terms of safety and technology too.
Value is, as it always was, a Mondeo strongpoint across the range for the used buyer and we think a variant fitted with the 2.0-litre EcoBlue 150PS diesel engine would best emphasise that attribute. In summary, the bottom line is that in this last of the line form, the Mondeo evolved and grew up a bit. But it still has plenty to offer.