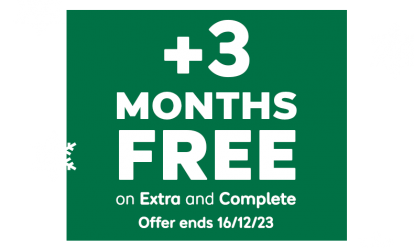 With 12 months of cover, new customers get an extra 3 months for free*.
*Added after 12 months, excludes Basic cover. New customers only. Ends 16/12/23, 7am.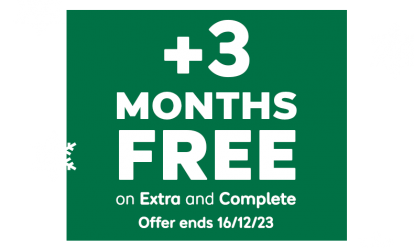 BY ANDY ENRIGHT
Introduction
Though some wouldn't be seen dead in the curiously styled, boxy little Daihatsu Move, those prepared to try one are certainly in tune with the direction in which city cars are going. Short, narrow and powered by tiny, fuel efficient engines, what works in Tokyo will inexorably spread to other urban sprawls around the globe. Buying a used Move is a wacky way to beat the traffic. Just be prepared to weather a few sniggers.
Loosely based on the Japanese K-car concept which has spawned a range of tiny city cars, the Move is ostensibly a micro-MPVs. To western eyes, the dimensions are initially startling. It's narrower and not much longer than a Mini, so despite its MPV billing, don't expect to carry a family of seven and their luggage.
Models
Models Covered: 5dr hatchback, 850cc, petrol [Base, +]
History
The Move landed on these shores in March 1997. At first it was viewed as the automotive equivalent of the Japanese game show 'Endurance' - a cruel oriental joke. That was until commentators tried it. After a drive and a re-appraisal of its qualities, the Move was given a grudging thumbs up. It fulfilled its purpose - to transport a maximum of four people in an urban environment - excellently and made more traditional family hatchbacks look bloated and over-engineered.
In October 1998 the Move was offered with standard air conditioning or automatic gearbox at no additional cost. Sales of the Move in this country tailed off in 1998 when Daihatsu withdrew promotional support for it, and even Daihatsu aren't sure of the exact date the life support machine was switched off, but estimate "sometime in late 1999."
What You Get
Without wishing to sound demeaning, with the Move you are buying a rather narrow, somewhat frenetic box on wheels. In Move+ guise, it's quite a well-equipped box, but it's a car that have been designed with a set-sized road 'footprint' in mind and then designers have grappled with the task of getting as many people as possible into that box. The key is height. The Move can be driven wearing a top hat, or a jester's hat if that's more appropriate, and has a light and airy feel.
The body design looks like wheels and bonnet have been tacked on as an afterthought to the cabin, but the overall effect is cheeky and grin inducing. Despite their faults, it's not possible to stay angry with a Move for too long. It has an infectious personality that lets you forgive it for its narrow dimensions, plasticky cabin and roly-poly cornering. The equipment levels range from basic to reasonably surprising.
The basic Move models boast such luxuries as a rear wash wipe and adjustable head restraints, so the cabin ambience is hardly palatial. Having said that, there's more than a nod to safety and security, with a driver's airbag. Side impact protection and engine immobiliser all fitted as standard. Late model Moves also come with either air conditioning or an automatic gearbox as standard. How many other S registration cars come with this level of equipment for under £2,500? The Move+ benefited from colour-keyed bumpers, electric front windows, central locking and a quite baffling Pioneer face-off stereo system.
What You Pay
Please fill in the form here for an exact up-to-date information.
What to Look For
The Move is not known to have developed any significant faults during its existence. It will in all likelihood have transported children, so check the cabin for rips, stains and other damage wreaked by small hands. The luggage bays should also be examined for evidence of wear and tear by lifestyle equipment such as mountain bikes and dogs.
This model should have been exposed to a fair amount of city driving, so check the exterior for knocks and scrapes, and check under the bonnet for accident damage or paint overspray. Otherwise, the usual reminder to obtain a service history applies.
Replacement Parts
(Estimated prices) You wouldn't want to buy a bargain basement city car and discover parts prices that will require you to take up an evening job at the local burger bar. Daihatsu have responded, and spares costs for the Move are fairly reasonable given their low volume and specialised nature. A clutch assembly will cost around £130, and the dinky front brake pads approximately £40. A radiator will be in the region of £145, and an alternator £220. A broken starter motor will require £260 to replace.
On the Road
When sticking to its design parameters - zipping through inner city traffic and into tight parking spaces - the Move makes all the sense in the world. Low speed cornering it can cope with, its sheer sides not proving a handicap at all. The tyres will screech around roundabouts and the tiny castor-like wheels will spin gamely from a standing start, but that all adds to the charm. The Move works remarkably well, however, taking one on a long motorway journey will have you struggling to ignite the will to live after maybe 45 minutes.
In long sweeping bends, the Move is buffeted by trucks, jittery over expansion joints and disheartened by long uphill stretches. Sitting in the inside lane with an artic inches from the back is not much fun. Brochure pictures of Moves with mountain bikes strapped on look tempting, but this implies a longer journey. You may well be happier strapping the car to the bike.
Overall
Be aware that the Move is probably best purchased as a second or third car. If you can accept the limitations, it's great fun and socially responsible short-range transport. If you need something a bit bigger, its bigger sibling (the Grand Move) or an older Renault Scenic may well beckon. Despite this, the Move is a clever, well-built car that while never hitting the mark in terms of new sales, make an interesting if slightly oddball used buy.