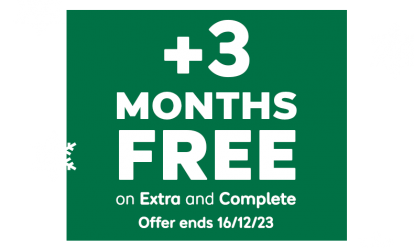 With 12 months of cover, new customers get an extra 3 months for free*.
*Added after 12 months, excludes Basic cover. New customers only. Ends 16/12/23, 7am.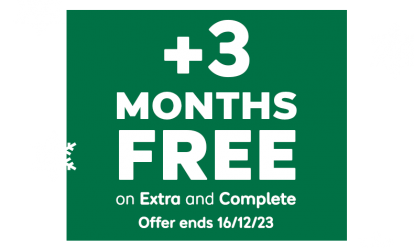 BY JONATHAN CROUCH
Introduction
If you've a problem with those who fold their pyjamas or iron creases in their jeans, the choice of affordable used cars designed to suit your lifestyle is widening.
It took the car makers quite a while to wake up to the fact that for a huge number of us, a car is as much a lifestyle statement as a means of transport. These days it seems obvious but it wasn't so long ago that car design was stagnating with manufacturers happy to repeatedly churn out more of the same. Ford's Ka was instrumental in the renaissance.
You may want to argue, but it seems clear that Ford's city car, the cheekily named Ka, was probably the most innovative thing the industry had produced since the Mini. And not only because its chiselled 'new-edge design', daring and innovative inside and out, looked like nothing else on the road.
Introduced in the autumn of 1996 and on sale until 2009, it's a popular choice on the used market but takes some searching out - examples are harder to find than Ford's mainstream Fiesta.
Models
Models Covered: (3dr hatch 1.3, 1.6 [Ka, Ka2, Collection, Ka3, Streetka, Sportka, Style, Collection, Streetka])
History
When the Ka was launched in October 1996, it was to a collective gasp of surprise from the industry. Few had expected anything quite so radical from normally conservative Ford. The company's new citycar would slot in below the Fiesta and become a fashion statement.
It was offered only with the company's faithful Endura-E 1.3-litre engine - straight from the Fiesta. In fact, this was the only thing about the car that wasn't futuristic.
Basic Ka and plusher Ka2 models were offered at launch. The Ka2 includes a height-adjustable driver's seat, rear seat head restraint and, most importantly power steering (the latter feature standardised across the range in 1997 though it can be deleted to order). All versions came with a driver's airbag, a stereo and tinted glass.
An even plusher Ka3 version was announced in June 1997, with alloy wheels, metallic paint, a CD player and air conditioning. You may also come across special editions such as the Ka2-based Green and Copper and the Ka3-based Black introduced in 1999. There was also a garish yellow Millennium version and an upmarket Luxury version. For 2000, the Ka2 was replaced by the Collection available in bright colours with painted bumpers and in 2001 the Ka Now supplanted the Ka1.
By late 2001 the trim levels had been revised still further by the addition of the Ka Style and the deletion of the Ka Now. Confused? Well, you could always opt for the basic Ka which had £500 lopped off its price. Bargain. The range was added to in 2002 with the introduction of the 1.6-litre Sportka and the droptop Streetka. An all new car was launched early in 2009 but, though a better car objectively, it lacked the wow-factor of the original.
What You Get
A car only slightly smaller than an ordinary supermini but a lot more fashionable - and much better to drive. The Ka took small cars into a new era - pure and simple. Even those who don't agree that Ka is individual, simple and elegant (and they seem to be in the minority) have to admit that it has a charisma all of its own.
What You Pay
Please fill in the form here for an exact up-to-date information.
What to Look For
Mainly cosmetic damage (the headlamps in particular aren't cheap). Watch for tappet noise in the 1.3-litre engine and look for patchy paint, poorly fitted doors and rusting spot welds in the door shuts.
Replacement Parts
(approx) A clutch assembly is around £75. Front brakepads are around £45, a full exhaust about £90, a catalyst about £200 and an alternator (exchange) around £115. A headlamp is about £70.
On the Road
The 1.3-litre powerplant, though freshened up for this application, is hardly the last word in engine design and runs out of puff very soon after you begin to rev it. Still, it is torquey, at its best pulling from low speeds around town. It's also frugal (you can average up to 48mpg).
Further compensation comes in the form of superbly controlled ride and handling, reminding you of a much larger car. Packaging is another Ka strongpoint. You wouldn't believe the amount of oddment space and front legroom that the designers have crammed into the tiny cabin.
The sheer size restrictions of a car 210mm shorter than the already compact Fiesta had to catch up with them somewhere however, and as you might imagine, the sacrifices have mainly been made around the two sculpted seats in the rear.
Overall
A landmark small car. If you like the looks, you'll love it.