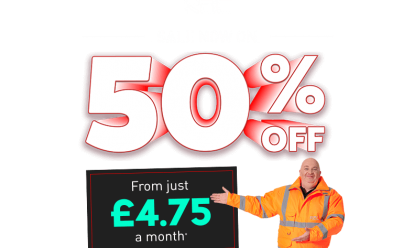 Get covered in our half price Breakdown Cover sale from just £4.75 a month.* We're the UK's best breakdown provider as voted by Auto Express drivers 2021.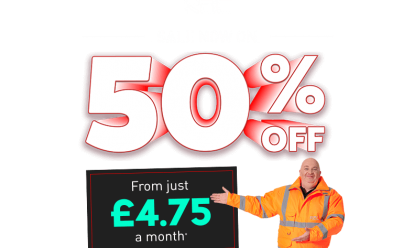 BY ANDY ENRIGHT
Introduction
The C1 has undoubtedly been a success story for Citroen in the UK. With 80,000 sales between its initial launch in 2005 and the refreshed model we look at here, which arrived in 2012, this popular city car did all that could reasonably be asked of it. Ultimately, it was overtaken by newer and smarter rivals but as a used buy, it makes a great deal of sense. Here's what to look for when tracking down a used example.
Models
(3/5 door city car: 1.0 petrol [VT, VTR, VTR+, Edition, Platinum, Connexion])
History
Citroen is a company with a distinguished track record in small cars and the C1 joined the ranks of the most successful. It pioneered a new citycar market niche for Citroen, as their previous tot, the Saxo, campaigned in the next supermini class up. Originally launched in 2007, the C1 was sister car to the Peugeot 107 and the Toyota Aygo, all three cars built at the Kolin factory in the Czech Republic. The C1 was facelifted in 2009 and then again in 2012 and it's these post-2012 cars we look at here.
The big change with the April 2012 car was that the diesel engine option was deleted. Citroen pushed the new Efficient Tronic Gearbox (ETG) quite hard in their promotions, despite it being one of the worst transmissions foisted on a citycar since Smart's awful lash-up in the City Coupe. Needless to say, by far the majority of sales went to manual cars.
In August 2012, Citroen launched the rather gimmicky Connexion special edition which was claimed to be crowdsourced from Facebook fans ideas. Despite the rather naff concept, the car itself wasn't at all bad. Based on the C1 VTR trim, the C1 Connexion got 14"alloy wheels, dark tinted rear windows, Caldera Black metallic paint and Scarlet Red exterior and interior detailing, adding £500 to the asking price in the process. The C1's trim levels were revised at the end of 2013. Out went VT, VTR and VTR+ and in came VT, Edition and Platinum. A new Citroen C1 was unveiled at the 2014 Geneva Show. Not before time, some would argue.
What You Get
There have been any number of mid-life facelift to cars that have gone wrong. In fact, we'd probably wager that tinkering with an original design ruins the proportions more often than not. Thankfully Citroen resisted drastic surgery. The C1's pert shape was standing the test of time very nicely and the 2012 model year changes ran to an updated front end with shorter bonnet. The headlights kept their rounded shape, while the front bumper were entirely redesigned to house fog lights and LED daytime running lights. The vertical design LED light signature - which mirrors the style of the DS3 and C4 AIRCROSS - gives the C1 a bolder personality. It retains its simple glass tailgate and features the brand's new chevrons and badging. This last of the first generation C1 models also get 'Notus' design 14" wheels and is also available with 'Rift' 14" alloy wheels on the range-topping cars.
Headroom inside the car isn't at all bad, even for someone well over six feet tall, while the big glass area up front gives an airy feel to the cabin. The rear of the three-door car is notably more claustrophobic and is really only suitable for kids and short journeys. Rear knee room in the five door model is little better and at least here, the car's beltline is slightly lower, making it feel a little less hemmed in. Boot space is the same, whether you choose the three or the five-door - 139-litres with all the seats in place or 751-litres with the rear seat folded. Citroen also freshened the interior for the end of the first generation C1 production run, with revised upholstery designs and a restyled gear lever and steering wheel. The ETG gearchange system featured paddle shifts for the first time, which make gear changing on the fly a lot more convenient. Citroen's first stab at the ETG system (used in earlier cars) had required the driver to prod a lever back and forth to change gear manually, which many owners felt a bit too close to a conventional stick shift. The paddleshift option worked much better.
The post-2012 C1 model was also offered with a range of what Citroen dubbed 'Creative Technologie' features. Things like a higher-tech stereo system, here better integrated into the dashboard. It featured a time display and on plusher variants, you'll find that the CD audio part of the system comes with a 'Connecting Box' which is able to read all MP3 formats and is equipped with a Bluetooth function. It's accompanied by USB and jack connections at the base of the central console, so hooking up any sort of data stick, phone or MP3 player to the stereo shouldn't prove problematic.
What You Pay
Please contact us for an exact up-to-date valuation.
What to Look For
The C1 is a pretty tough little thing given the amount of abuse it has to soak up. Not a lot ever goes wrong with the 1.0-litre engine and the electrical systems are also reliable. What aren't quite so good are the parts where cost has clearly been taken out of the car. The carpets can wear quickly, plus the parcel shelf is flimsy and owners report it sagging. Check for kerbed alloy wheels and the usual inner city trolley rash. The ETG gearbox can occasionally be temperamental, so check that all gears engage cleanly. Don't worry if it jolts and lurches. They all do that.
Replacement Parts
(approx based on a 2012 C1VTR 1.0) C1 consumables are affordably priced, with an oil filter retailing at around £8, a starter motor retailing at around £90 and front brake pads costing a very reasonable £30 a pair. The best part is that if you don't like the price of the Citroen bits, you can usually track down a bargain with the interchangeable Toyota or Peugeot items.
On the Road
You're not going to get a whole lot of choice when it comes to the engine in these later first generation C1 models. There's but one powerplant, a 998cc petrol unit with a trio of tiny cylinders that thrum away tunefully. Drive it as if you'd stolen it and you'll see 60mph come and go in 14 seconds, but most customers will be a little more circumspect with the throttle and will instead enjoy the C1's crisp drive off the line, ability to squeeze through tight gaps and its handy 3.44m turning circle.
Of course, there are many who choose a citycar exactly because most of their driving is in nose to tail traffic, and a good proportion of these people see a manual gearchange as a fitment that makes a tedious activity only more onerous. Citroen has an answer here in the form of the ETG transmission complete with steering-mounted paddle controls. It takes quite some getting used to in order to drive smoothly but it will certainly save your left leg a whole lot of effort. We'd rather stick with a manual and avoid the frustration.
Overall
Looking back at its production life, the first generation Citroen C1 citycar seemed to have more refreshes, relaunches and re-releases than virtually any other model this side of a Bugatti Veyron, but don't worry too much about the details. At its heart, the C1 remains a fundamentally good design, with a willing 1.0-litre petrol engine, a space-efficient cabin, a respectable amount of safety kit and ultra-low running costs.
If anything, it's even more appealing as a used purchase, especially if you can pick up a clean low mileage example of a later post-2012 car like those we've been looking at here, ideally one that's just been used to nip to the local shops. For younger drivers looking for a first runabout that's affordable but not a total snooze and rightly considering this C1 as one of their main options, it's really hard to go too far wrong.