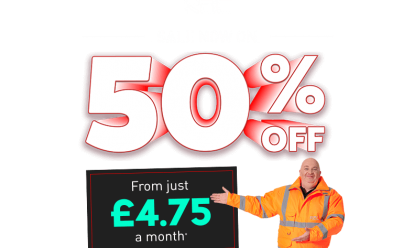 Get covered in our half price Breakdown Cover sale from just £4.75 a month.* We're the UK's best breakdown provider as voted by Auto Express drivers 2021.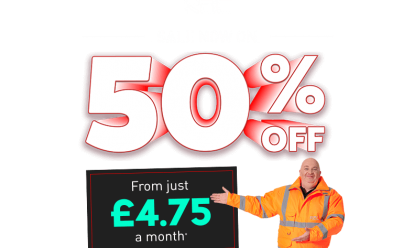 BY JONATHAN CROUCH
Introduction
As an example of the excesses of the bygone 'hot hatch' age, Ford's Fiesta RS Turbo from the early Nineties is typical. The car only lasted a couple of years on the market and in that time, many were written off - most were thrashed.
This was an affordable little Ford with Porsche-like punch. Those who could tame the peaky turbo and the wayward handling under acceleration loved them. And the same is true today.
Models
Models Covered: Three Door hatch: Third generation Fiesta - 1.6-litre RS Turbo
History
Back in 1990, we were in the grip of the boy racer age. A 'hot hatch' was the thing for the up and coming to have - and the faster the better. Hence the creation in the Third Generation Fiesta of the RS Turbo. Theoretically, it was only available from specially appointed Ford RS dealers but in practice, you could pretty much buy it anywhere.
Powered by a potent 1.6-litre four cylinder turbocharged engine developing 132bhp, it was blindingly quick - dangerously so in the wrong hands. The transmission was lifted from an Escort RS Turbo and the suspension was beefed up to match a sexy-looking set of RS alloy wheels and a bodykit.
Inside, you had Recaro seats, a sunroof, electric windows and central locking. Only a three-door version was offered. The handling lacked the subtlety of the then class favourite, Peugeot's 205 GTi and, in February1992, the car was replaced by the normally-aspirated Fiesta RS1800.
What You Get
A cheap but frantically fast runabout with Fiesta practicality and Ford ease of maintenance.
What You Pay
Please contact us for an exact up-to-date valuation.
What to Look For
Accident damage. Look closely for bodged repair jobs and look for signs of theft. Steer clear of lurid extra body kits or paint jobs. Particularly avoid 'tweaked' examples, however tempted you are by the extra performance.
Replacement Parts
(approx inc VAT) As you might expect, parts are plentiful and relatively inexpensive. A clutch assembly will be around £110 while front brake pads are around £20. A replacement headlamp is close to £80 and a full exhaust is about £130. A windscreen is about £150.
On the Road
The Fiesta RS Turbo is a pocket rocket - no doubt about it. Mid-range acceleration is awesome. Thanks to the standard limited slip differential, it grips like a leech too. You just need to be wary of the inevitable torque steer when that turbo cuts in. Not for the inexperienced, especially in slippery conditions.
Overall
A fun buy if you can find a good one - but take your time and look carefully. There are many rogue examples about.