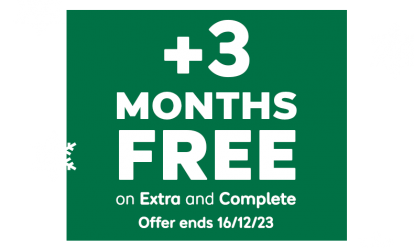 With 12 months of cover, new customers get an extra 3 months for free*.
*Added after 12 months, excludes Basic cover. New customers only. Ends 16/12/23, 7am.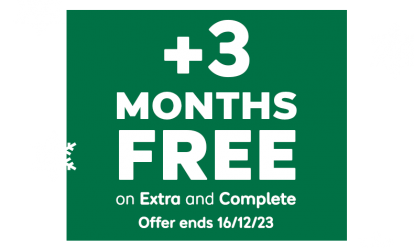 BY JONATHAN CROUCH
Introduction
Fiat's second generation Punto set new standards in build quality for small Fiats following its UK launch early in 2000. As a result, it was well received here, if not quite as popular as it proved to be in Europe. With plenty on the used market, it makes pretty good sense as a used buy, with few of the caveats usually attached to affordable secondhand Fiats.
Models
Models Covered: Punto - 2000-to date (1.2 [60bhp] 3&5dr Hatchback / 1.2 16v [80bhp] [Sporting] 3 & 5dr Hatchback / 1.4 16v [95bhp] 3&5dr hatchback / 1.3 Multijet [70bhp] 3&5dr hatchback / 1.9D (60bhp) 3&5dr hatchback / 1.9 JTD (80bhp) 5dr Hatchback / 1.9JTD [85bhp] 3&5dr hatchback / 1.9 Multijet [100bhp] 3dr Hatchback [HGT] / 1.8 16v 3dr Hatchback [HGT, HGT Abarth] )
History
At launch in early 2000, the question was just how much of a change this new model represented. It did after all, share exactly the same platform as its predecessor. Moreover, the fresh 'new' look - though very different in uniquely styled 3-door or more conservative 5-door form - was clearly Spirito di Punto. Nevertheless, this was revolution - even if it came in an evolutionary package. Some 3,600 of the 4,500 parts had been changed - over 80% of the total car - in creating a product that was longer, taller, quieter, more practical and technologically bang up to date. The idea of course, was to keep faith with the millions who still pounded around in the old car, yet provide a package fresh enough to steal sales from competition in the £8,000-£13,500 bracket.
There was a choice between five engines and no fewer than four gearboxes. First up was a 60bhp 1.2-litre 8-valve unit, no ball of fire but acceptably rapid within the city limits. It was better however, if funds permitted, to stretch to the more popular 80bhp 16-valve version of the same engine, rapid enough to make provision of a 1.4-litre model unnecessary. Aside from that, there was a choice of two 1.9-litre diesels, developing either 60 or 80bhp. The latter 'common rail' JTD engine was turbocharged, the most advanced diesel then fitted to a small car. Which meant a real cake-and-eat-it package, with rest to sixty in 12.2s on the way to 106mph yet real world average fuel consumption of nearly 60mpg.
Fiat hoped that real performance seekers would want the flagship 3-door HGT model, equipped with the same 1.8-litre 130bhp four cylinder engine that powered the Barchetta roadster. This 130mph derivative was on the pricey side however, one of the reasons why enthusiastic buyers opted for the much cheaper (and apparently much slower) 3-door 1.2-litre 16v Sporting model.
Five trim levels were initially offered in the UK: base, ELX and HLX, plus the performance-minded 3-door Sporting and HGT models. Clever 'Speedgear' semi-automatic gearbox variations of both Sporting and JTD models arrived in June 2000, while April 2001 saw the introduction of a sportier Abarth version of the HGT.
In 2003 Fiat were at it again. A facelift, new Multijet diesel engines and new trim levels were brought in to improve the Punto's standing. Models from this period onward are branded Active Plus, Active Sport, Dynamic, Eleganza, Sporting and HGT.
What You Get
This is still one of the biggest cars in its class, one of the few Superminis large enough to provide a realistic reason not to buy a larger family hatchback. Don't get us wrong: this is no Ford Focus but it does provide enough space inside - at least in five-door form - to make longer family trips a reasonably pleasant proposition. Three can sit across the split-folding back seat, while the five-door's 10.4cuft boot is one of the largest seen on a Supermini. Even the three-door's 9.3cuft capacity is more than reasonable.
Even on cheaper models, there are niceties like electric windows, central locking, a split-folding rear seat, twin front airbags, a centre three-point rear belt and a clever power steering set-up, the weight of which you can control via a dash-mounted switch. Inside the completely restyled interior, the accent is on user-friendliness, with the top models boasting no fewer than 26 different storage compartments. Small items will always be safely tucked away - but easy to lose...
Other nice optional touches that you may find fitted to some examples include headlamps that stay on to guide you to your front door, rain-sensitive wipers, side airbags and the inevitable satellite navigation (standard on the HGT).
What You Pay
Please fill in the form here for an exact up-to-date information.
What to Look For
Though build quality was much improved, it still wasn't quite up to VW standards. No real major worries but look our for loose or poorly glued together sections of trim and steer away from cars that have clearly suffered wear and tear.
Replacement Parts
(approx based on an 1.2i Sporting inc VAT) An alternator is around £78, front brake pads are around £35 for a set, a rear exhaust section should be about £61 and a headlamp is around £82. Expect to pay around £7 for an air filter and about £15 for a fuel filter, about £6 for an oil filter and about £4 for spark plugs. Servicing is required every 10,000 miles.
On the Road
Even more so than its predecessor, this Punto is, in the pursuit of safety, a relatively heavy car - one reason why it doesn't drive with as much brio as small Italian cars of the past. Nevertheless, you shouldn't have too much to complain about, particularly if you go for the popular 1.2-litre Sporting version. Though sixty in 12.3s on the way to 103mph doesn't sound very fast, it's actually quite fun due to the rorty nature of an engine that - in the mid-range at least - loves to rev.
Another contribution to the fun factor is made by the six-speed manual gearbox, a unique feature on this model. If you don't like that, see if you can find an example fitted with the optional CVT automatic Speedgear transmission: this offers no fewer than seven forward ratios and allows you to change up and down yourself 'Tiptronic'-style if you're in the mood. A six-speed version of the same auto 'box was available lower down the range but you'll do well to find many cars fitted with it on the used market.
Ride quality is much improved over the original Punto, which tended to crash its way through potholes like Ben Hur's chariot. Thanks to a new front and rear suspension set-up, the new one was very different, with a quality of ride that adds to the temptation to embark on longer journeys. Only the pricey HGT version with its super-stiff set-up disappoints in this respect.
Overall
The first small Fiat that buyers used to higher quality brands could conceivably live with. Find a good one and the right price and you shouldn't be disappointed.