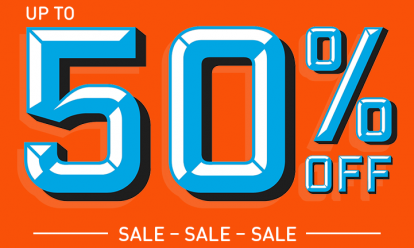 Get covered in our half price Breakdown Cover sale from just £7 a month.* We're the UK's best breakdown provider as voted by Auto Express drivers 2021.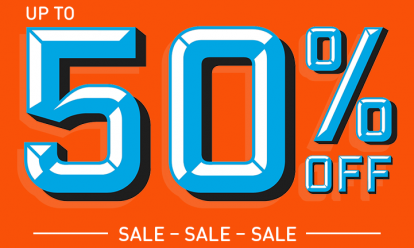 BY Steve Walker
Introduction
* Introduction
There are lots of medium range family cars to choose from on the used car market but they are quite similar in many respects. As a prospective buyer, you could easily test drive a Mondeo, a Laguna, an Accord, an Avensis, a C5, a Passat and others only for the various attributes of each to swirl together in your head leaving you none the wiser as to which one you liked best or even how to find your way home. Confusing isn't the word but there is at least one family saloon sure to make a memorable and distinctive impression. Whether that impression is a positive one or not will be key in determining whether you end up owning a Dodge Avenger.
Models
Models Covered:
(4dr Saloon 2.0, 2.4 petrol, 2.0 diesel [SE, SXT])
History
The Dodge Avenger sounds like an all American muscle car but before your juices start flowing too vigorously, we'd better point out that it isn't. The name originally surfaced in the 1970s where the old Hillman Avenger was rebranded as a Dodge for sale in some markets. Then things fell silent on the Avenger front for a couple of decades until the name was revived in 1995 and applied to an American market coupe. Production of that car ended in 2000 and very little Avenging of any kind took place until the Dodge Avenger saloon surfaced in 2007. It's this car we look at here.
The absence of rear-wheel-drive and an apocalyptic V8 engine will disappoint some but it's the sensible range of four-cylinder petrol and diesel engines that made it palatable for European customers. The same chassis and engine line up also appear on the Chrysler Sebring with the 2.0-litre diesel unit having been sourced from Volkswagen.
What You Get
Walk around the Avenger and it looks anything but a medium range family car. Those trademark swimmer's shoulders give it an athletic, toned appearance while the bold crosshairs of the front grille and the aggressive jut of the front bumper definitely give it some real rear view mirror presence. Its designer claims the front end was inspired by a pair of Oakley sunglasses he once owned. The rear haunches and the rib of black plastic on the leading edge of the rear pillars are certainly distinctive. We still can't quite decide whether it looks purposeful or cheesy but it is a car that will divide opinion.
The interior is a little less happy. While there's nothing too wrong with the ergonomics of the car, the materials quality shows why the Avenger came to market with such a low asking price. Scratchy, hard touch plastics and insubstantial feeling switches aren't great. Sit in the back and the high beltline feels claustrophobic. Despite these complaints, the Avenger is easy to warm to. It's a little showy but it feels honest and seems practical enough. The 438-litre boot can be expanded by dropping the rear seats down but you only get the 60:40 split seats with the SXT version. Even the front passenger seat folds flat, useful if you're carrying longer items. Your excuse for not finishing that decking has just disappeared.
What You Pay
Please contact us for an exact up-to-date valuation.
What to Look For
The Avenger is a comparatively simple vehicle and not a lot should go wrong with its mechanicals. None of the engines is in a particularly high state of tune and typical owners will not have extended the cars. Some of the interior trims are very cheap looking and the car's extremities curve out of sight so check for parking knocks and scrapes.
Replacement Parts
(approx based on a 2007 Avenger 2.0 SE) Parts are reasonably cheap with front brake pads retailing at £55 a pair and rears £45. An alternator is around £300 and a starter motor £220.
On the Road
Three engines were offered for sale in the UK, but don't worry, none of them are gas-guzzling V8s. In fact all of the engines are shared with the Dodge Caliber range which in turn borrowed them from other outposts of the automotive world. The 2.0-litre diesel engine is a Volkswagen-sourced unit and the entry-level 2.0-litre petrol unit was developed in conjunction with Hyundai and Mitsubishi. The petrol engines aren't in themselves particularly noteworthy. The 2.0-litre offers a decent 154bhp and 140lb/ft of torque but it is rather coarse when extended. Performance figures are punchy, the Avenger hitting 60mph in 10.2 seconds before running on to a top speed of 125mph. The odd one out is the 2.4-litre petrol model with a CVT gearchange that always looked set to remain glued to showroom floors. It's not much quicker, despite a claimed 167bhp and has quite a thirst, barely making it over 30mpg.
The 2.0-litre diesel is the most appealing engine for the Avenger, the 138bhp engine driving the front wheels through a six-speed manual gearshift. Refinement is never great and the chassis isn't up there with the class best but it's game enough to allow you to press on when you need to. The car's relatively low all-up weight means you'll get decent acceleration off the mark, although the 229lb/ft of torque occasionally gives the traction control something to chew on.
Overall
If you're fed up with the usual suspects in the medium range market, the Dodge Avenger is a useful antidote. Its aggressive looks set it apart from the identikit crowd and there aren't very many off them about so there's that extra element of exclusivity. On an objective basis, it's a worse car than the mainstream contenders but not so much worse that you shouldn't consider one if you can get the right sort of deal.