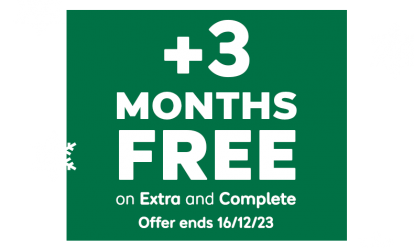 With 12 months of cover, new customers get an extra 3 months for free*.
*Added after 12 months, excludes Basic cover. New customers only. Ends 16/12/23, 7am.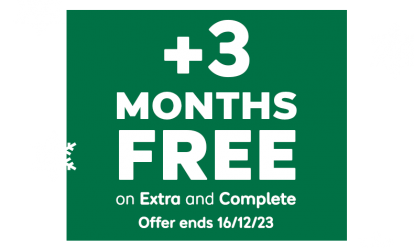 BY ANDY ENRIGHT
Introduction
The Daewoo Matiz changed many people's perceptions of the Korean car giant. Rather than a company that produced re-heated versions of other's cast offs, it became a manufacturer that produced smarter cars when it undertook the job itself. The Matiz was the first Daewoo that large numbers of the general public would actually countenance purchasing for any reason other than cost of ownership; strangely ironic given that it was Britain's cheapest car to run. As a used buy it's possible to drive these costs down still further and still have one of the cheekiest Citycars on the road. Groovy or gormless? You decide.
Models
Models Covered: (5 dr Citycar 800cc petrol [SE, SE+])
History
The Daewoo Matiz was launched in the UK in April 1998, and it was initially sold mainly through a network of Halfords superstores. In time, more dedicated Daewoo dealerships sprang up, but the Halfords approach was undoubtedly an unorthodox way to get a big dealer network at negligible cost. Two models were made available, the SE and the SE+, and straight away the Matiz found favour.
In 2000 alone, the Matiz notched up Best Small Car in Auto Express Used Car Awards, Best Value Car in Top Gear Magazine and Best Small Car on BBC2's Top Gear. Sales were strong and all appeared rosy in the Matiz garden until a magazine published a report claiming that the Matiz would fall over if big steering input was applied when reversing at speed.
The magazine neglected to mention that the same would happen to almost any tall, high-sided vehicle - indeed if you examine any Jeep Grand Cherokee you'll find stability warnings - but by and large, the target audience of the Matiz paid little attention to this claim. Still, should you ever find yourself attempting to achieve exit velocity in reverse in a Matiz, just go easy with that steering wheel.
In late 2000, Daewoo made a number of detail changes to the Matiz. The front headlamps were now recessed into the bonnet line, and the oval theme continued with the addition of dinky ovoid indicators that sat above the bumper, like an appealing kindergarten sun and planet drawing. Below the smiley bonnet work lay a quite aggressive under-bumper mesh grille, punctuated at each side by golf ball-sized fog lights. At the flanks, the newer car could be identified by the full length door moulding strip, sensibly incorporated to protect the Matiz in its native environment - supermarket car parks. Elsewhere, you'll find body-coloured door handles and folding mirrors. The interior came in for a spruce-up, with the seatbelts featuring pretensioners, the anti-lock braking software was improved, the seatback heights were raised to help prevent neck injuries in collisions and the body structure was re-engineered for additional crashworthiness. A stainless steel exhaust and a fundamental revision of the engine's mounting points also resulted in a quieter car. The 800cc engine remained.
The end of the road for the Matiz came with the demise of Daewoo but the car did continue briefly with Chevrolet badging until the arrival of an all-new model in early 2005.
What You Get
The Daewoo Matiz was probably the most significant of the South Korean company's wave of fresh products launched in the late 1990s: certainly, it was the most advanced. Take the styling, penned by ItalDesign of Turin. This was the kind of car we read about as children - the kind of car we were told we would be driving in the Twenty First Century. Space for four adults, yet exterior dimensions that enable you to almost park sideways in the garage should you so wish. Here at last was a Far Eastern citycar without a ridiculously high roofline and aerodynamics akin to a garden shed. Here was a car you could place on your driveway without embarrassment: something you could remove the badges from and place in a much more prestigious showroom. It's also a car that genuinely challenged the class leading European opposition, though sadly it could not do so on equal terms.
The Daewoo engineers saw to that by installing a tiny 800cc powerplant under the bonnet, a unit with the same volume as a nice bottle of Cabernet. Certainly, this 50bhp three-cylinder engine was pretty advanced (dramatically so compared to some of the company's other efforts). Without sheer cubic capacity, however, it couldn't provide the long distance refinement and performance of, say, a 1.3-litre Ford Ka or a 1.4-litre SEAT Arosa. To be fair, both of these rivals were significantly more expensive than the Matiz, even in their cheapest forms. In any case Daewoo point out, justifiably, that cars of this kind are not normally used over long distances. For one thing, none of them have the luggage capacity to carry more than a few soft bags. The Matiz is no different but, unlike the European alternatives, it does at least have five doors opening into a cabin much larger than you might expect.
Despite being 125mm shorter than the tiny Ford Ka, the one-box design means one of the largest citycar wheelbases you'll find. This in turn meant class-leading leg, head and elbow room. Refreshingly, Daewoo didn't try to pretend that this is trying to be some kind of cut-price, shrunken MPV. However, it is acceptably versatile, with a 60:40 split rear seat and a low-opening tailgate. The interior won't offend either - unless you have an aversion to black or grey plastic. In fact, the fixtures and fittings are pretty much the same as you'll find in an upscale Daewoo Leganza - which probably reflects better on the Matiz than the Leganza.
Standard equipment on the entry-level SE model runs to twin front airbags, power steering, a two-speaker stereo and metallic paint. The SE+ version adds central locking, electric front windows, two more stereo speakers, alloy wheels and a roof-mounted rear spoiler. There's also an air-conditioned version available. When new, the Matiz boasted the same standard-setting after-sales package common to all Daewoos which basically left the carefree purchaser with zip to pay for the first three years apart from insurance and fuel. No servicing costs, Group 2 insurance and a likely 50mpg average all combine to create a three-year ownership cost of 12.9 pence per mile which made the Matiz the UK's cheapest car to run. Buying nearly new allows the buyer to get the best of this package with an even smaller upfront purchase price.
What You Pay
Please fill in the form here for an exact up-to-date information.
What to Look For
The awards heaped upon the Matiz all testify to the fact that it hasn't developed any significant faults during its existence. It will in all likelihood have transported children, so check the cabin for rips, stains and other damage wreaked by small hands. The luggage bays should also be examined for evidence of wear and tear.
These models should have been exposed to a fair amount of city driving, so check the exterior for knocks and scrapes, and check under the bonnet for accident damage or paint overspray. Otherwise, the usual reminder to obtain a service history applies. The Daewoo after-sales package is excellent, and a used Matiz may well be better serviced than many of its rivals. Avoid high-mileage cars if possible.
Replacement Parts
(approx based on a 1999 Matiz SEi) Matiz spares aren't anything to panic about. Air filters cost £7, whilst fuel filters will only relieve you of £11, and spark plugs are less than £3 for a full set. A cam belt will only be £30 to replace. Easy.
On the Road
The Matiz looks as if it a spell behind the wheel would be about as much fun as eating flour. Fortunately it isn't. All right, so rest to sixty takes an age (17.0s) on the way to just 89mph and even slight motorway inclines leave the noisy three-cylinder engine gasping for breath. Around town, however, it's quite nippy enough, with sharp, direct steering and excellent all-round visibility. If the notchy gearbox leads you to enquire about an automatic, however, you'll be disappointed; amazingly there isn't one.
Still, if you want a Citycar for city driving and don't mind changing gear yourself, the Matiz makes a reasonable case for itself dynamically and excels financially. This is arguably Daewoo's best model yet and, as an inexpensive second car for your family, a used Matiz could be just the ticket.
Overall
If you're an undemanding driver who is after something cheap and cheerful, the Matiz is the best bet around. For light shopping and A to B city jaunts, its compact dimensions and zingy engine work very well. Out on the open road, it becomes a bit engulfed and other rivals with larger engines acquit themselves far more comfortably. As a second car, a used Matiz is almost too cheap to turn down. It's reliable, modern looking, and a nearly new example will confer the peace-of-mind that made it such an attractive new buy. Recommended.