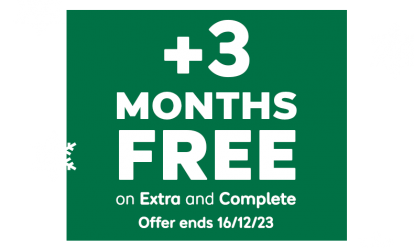 With 12 months of cover, new customers get an extra 3 months for free*.
*Added after 12 months, excludes Basic cover. New customers only. Ends 16/12/23, 7am.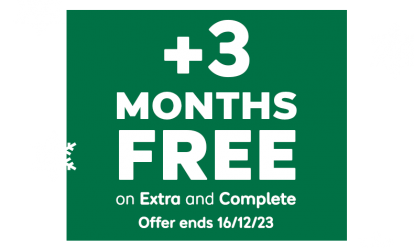 BY GRAEME ROBERTS
Introduction
This is the compact executive express that rival manufacturers continually struggle to beat. So desirable is the post-1998 generation BMW 3 Series that despite the large numbers sold, it's still in demand as something of an exclusive purchase. Thanks to all those cars on the road however, secondhand prices are no longer as strong as they were: good for you, bad for the grey-suited corporate accountants. What it all boils down to is that for the same price as a tricked-up new Mondeo or Vectra, you could could put a delectable used fourth-generation 3 Series in the driveway.
Models
Models Covered:
Fourth generation 3 Series Saloon, Coupe, Touring, Convertible: (316i, 318i, 320d diesel, 323i, 328i, 330i, 330d, M3)
History
The fourth generation BMW 3 Series, with more rounded styling and slightly bulbous nose, arrived in Britain in time for S-plates in September 1998. As usual, BMW drip-fed the new models on to the market, beginning with the petrol-powered 318i, 323i and 328i saloons and order queues quickly formed across the land.
The smaller pair of saloons continued the less welcome Munich tradition of no longer matching engine size to badging - the 318i (and the lesser specified 316i which arrived later) shared a 1.9-litre engine and the 323i was a 2.5.
The four-cylinder 320d arrived a year or so later, followed, in mid-2000, by the creamy-smooth six-cylinder 330d, quickly acclaimed the world's best diesel by the glossy magazines. The Coupes, sharing hardly any exterior body components with the saloons, began arriving in 1999 and you'll see them about with 318Ci, 323Ci, 328Ci and 330Ci badges. Touring estates also started to arrive that year with the range eventually building up to 318i, 328i, 330i, 320d and 330d versions.
A more recent arrival was the superb convertible, almost coinciding with the 328i engine's replacement by the new 330i (yes, this one really is a three-litre model). The drop-top made its debut as a 323i, with 318i and 330i variants promised. These arrived shortly before the blisteringly fast M3, offered in coupe and convertible forms.
What You Get
Not much in equipment terms this side of SE trim level. Stereos may have become standard a while ago but BMW still charges extra to air condition an £18,000 316i even though 'air' is standard in many £7,500 superminis these days.
But most 3 Series buyers don't care about that any more than they fret about the cabin being smaller than a Mondeo's. You see, for the driver, this is the most rewarding compact car you can buy - bar none.
True, the latest car's suspension may have been 'softened up' enough for the magazine pundits to complain the car's lost its edge but try telling that to most owners. There are fine competitors on offer these days but a 'Three' in the company car park still makes the strongest statement.
What You Pay
Please fill in the form here for an exact up-to-date information.
What to Look For
Check the usual - clocked odometers, body nicks and scrapes, damaged trim, cellphone mounting holes in the dashboard and a cast-iron full BMW dealer service history.
Imports generally attract trade suspicion and lower bids at sell-on time while there are a few clouds over South African-built cars (around 20% of 316i/318i saloons) because of below-par build quality and reliability with some.
It's worth being fussy (avoid dull non-metallic colours, low ex-rep specifications and gloomy interior trim colours) so that, when resale time comes, you'll get a lot more for your part exchange than you might expect.
Be suspicious of cars that have had many owners in a short time (this could be a sign of ongoing problems). If you really want piece of mind, buy from a BMW dealer - but be prepared to pay the premium.
Replacement Parts
(approx based on a 318i) A clutch assembly is around £130. Front brake pads are around £40, a full exhaust about £360, an alternator around £100 and a tyre around £40. A starter motor is about £120. A headlamp is about £165.
On the Road
Settle behind the wheel and it will feel good to be at the helm of a Three series. The solid, quality feel of the controls and the silky-smooth performance are just right. One of the advantages of buying a well cared for example is that the engine should be nicely run-in, so you can enjoy all of the performance right from the start.
In the six-cylinder petrol-powered 325i for example, there's plenty on offer. Rest to 60 takes just eight seconds on the way to a maximum of over 140mph while the high-tech four-cylinder 2.0-litre unit in the 320d is no dull diesel slouch thanks to a top speed of nearly 130mph. Add a set of personalised plates and even the most eagle-eyed enthusiast would struggle to recognise the car from new.
Overall
It's a bit small inside and some versions are a bit spartan unless the previous owner had a generous dig into the options list. But if you can afford the 3 Series and you're in the market