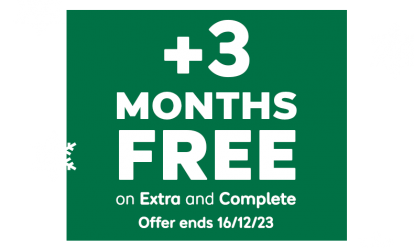 With 12 months of cover, new customers get an extra 3 months for free*.
*Added after 12 months, excludes Basic cover. New customers only. Ends 16/12/23, 7am.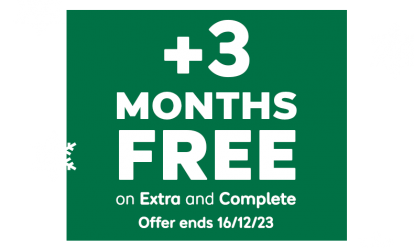 Citroen is looking to boost its share in the LCV market with its largest van, the Relay. Jonathan Crouch drives it
Ten Second Review
Sharing a platform with the Peugeot Boxer and Fiat Ducato, Citroen's Relay scores with keen pricing and strong equipment levels. If you thought this sector of the commercial vehicle market began and ended with the Ford Transit, you'll find the Relay offers a wholly convincing alternative, with features you wouldn't expect at this price point. Thanks to a frugal pair of Euro6 BlueHDi diesel engines, it's very efficient too. There's even a choice of full-electric e-Relay variants.
Background
If you're looking for a large panel van, the choices are dizzying. Many manufacturers all clamour for your money, each offering a range of several hundred model permutations that, when broken down, all do much the same thing. How on earth do you make a selection and have any confidence that it's the right one? Or, come to that, even a good one? The good news first. The van market has become so competitive in recent years that the dross has been shaken out.
The other factor that's going to make choosing a big van so much easier is that there are basically just four fundamental vehicle families to choose from. You can go for the trusty Transit from Ford, the high-end Volkswagen Crafter/Mercedes Sprinter package, the increasingly popular Renault Master/Nissan Interstar tie-up or the van we take a look at here, the Citroen Relay, also sold as Peugeot Boxer, the Vauxhall Movano and the Fiat Ducato. The Relay's been with us since 2007 but the latest model with its BlueHDi engine and EV technology looks best set to crack some decent numbers in the UK sales charts.
Driving Experience
The Relay goes to battle in diesel form armed with three BlueHDi powerplants. Buyers get to choose from 120, 140 or 165hp units - all mated to a six-speed, all-synchromesh manual gearbox. All the engines are of 2.0-litre capacity and have been optimised for class-competitive fuel economy. There's also the option of a full-electric e-Relay version, offered with a 75kWh battery pack, the latter offering up to 154 miles of driving range.
Citroen has also listened to feedback from existing Relay users who expressed a concern that road noise in the cabin was higher than the class benchmark and this Relay features redesigned shock absorber mountings to reduce the amount of suspension bump and thump entering the cabin. The brakes have been beefed up as well, with dimensional and tolerance changes to make them more effective. They're quieter in operation as well.
Around town, this van can make light work of tricky urban situations, even with the big 'L3H2' variant, which offers a relatively tight 14.14m turning circle between kerbs. The slick six-speed manual gearchange helps here too, which is just as well as there's no automatic option.
Design and Build
If you haven't tried a Relay for some time, you may not be up to speed with the way that the current generation design has been much improved in recent years. The front end features large high-mounted headlights incorporating daytime running lights. It also incorporates a multi-piece front bumper to minimise accident damage and reduce repair costs.
Climb inside and you'll be greeted by surprisingly high quality cab trim and a logical dashboard layout. The Relay features a dual passenger seat incorporating a drop-down desk unit. Up to ten in-cab storage areas are available, including the glovebox, a dash-mounted document clip and various open or lidded compartments on the dashboard. In addition, there are large door pockets, storage space beneath the passenger seat and a sizeable 22-litre overhead storage compartment.
There's been a clear effort not just to improve the perception of quality in the cab but also to beef up high use, high stress items such as the rear doors. These have been reinforced and higher strength door hinges are now used. Similarly, the sliding side load doors have benefited from reinforced rails, re-designed runners and improved door locks - all of which raise durability and security standards.
Market and Model
Catering for the requirements of numerous trades, the Citroën Relay range comprises a wide range of body styles, with four lengths (L1, L2, L3, L4), three Gross Vehicle Weights (3,300kg, 3,500kg and 4,000kg) and with three roof heights (H1, H2, H3). This Relay is available in Panel van and Window Van body styles, with load volume ranging from 8m3 to 17m3 for the panel vans. There's even the option of a full-electric e-Relay version.
Prices open at around £27,000 excluding VAT for a 33 L1H1 BlueHDi 120 6-speed manual. The full-electric e-Relay L3H2 and L4 H2 Panel Van models both use a 75kWh battery and sit in the £63,000 bracket after subtraction of the available government grant. Across the range, all variants are based around well-equipped 'Enterprise Edition' trim.
Cruise control with programmable speed limiter is standard, while for added practicality, a 12V socket is fitted to the load area. There's also a USB charging socket on the dashboard, plus a dashboard tablet computer holder for working on the go.
Practicalities and Costs
What does all that jargon in the model names actually mean? Well, the junior Relay is the L1H1 (short wheelbase, low roof) panel van which can be specified in 3.0 and 3.3 tonne gross weights, and has a load space volume of 8.0 m3. Despite this being the smallest van in the range, it still has a load length of 2670mm, an internal load compartment height of 1662mm, a maximum load width of 1870mm and a between-the-wheel arches dimension of 1420mm - wide enough for an 8ft x 4ft sheet to be loaded flat on the floor.
Graduate to the medium wheelbase L2 model and you can get both standard and high roof formats, giving respective load volumes of 10m3 and 11.5m3. The Relay L2 panel van has a load deck length of 3120mm and either an interior load height of 1662mm (H1) or 1932mm (H2). It can also be specified in 3.3, 3.5 and 4.005 tonne gross weight versions. Should you really need some capacity, the long wheelbase L3 format will be the ticket. In this configuration, the Relay van has a load deck length of 3705mm and an internal load height of 1932mm, which gives a 13 m3 capacity. The largest Relay panel vans are the 3.5 and 4.005 tonne L4H2 and L4H3 models, which have a load deck length of 4070mm. These are produced in 'Heavy Specification' with 16-inch wheels and tyres, and uprated heavy duty rear suspension. In L4H2 format, the Relay has a load volume of 15m3, which is increased to an impressive 17m3 for the L4H3 model.
The 2.0 litre turbocharged BlueHDi diesel engines offer better fuel economy than before, but if you really want to get your running costs down, you'll want to talk to your dealer about the full electric e-Relay version, which can offer a driving range of up to 154 miles from its 75kWh battery and can be recharged to 80% in an hour from a 50kW rapid charger.
Summary
Citroen, it seems, is serious about replicating its compact van sales success in the large LCV sector. They've colaborated on what is one of the best designs in this marketplace, then equipped it to stand out from its Fiat and Peugeot rival stablemates.
And in summary? Well it's true that build quality still isn't quite a match for more expensive competitors, but it is much improved. Ultimately, there may be more desirable large panel vans out there, but few make more sense than this Relay. If you thought all big LCVs were the same, perhaps it's time you concentrated on how manufacturers really differentiate their products. On that score, Citroën's done a great job with this model. It deserves your attention.