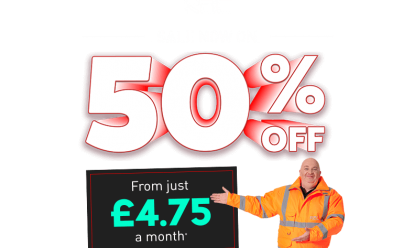 Get covered in our half price Breakdown Cover sale from just £4.75 a month.* We're the UK's best breakdown provider as voted by Auto Express drivers 2021.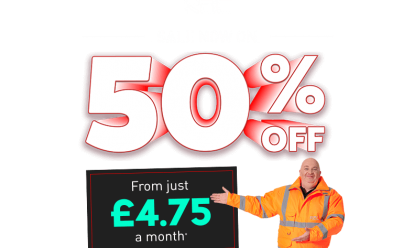 BY JONATHAN CROUCH
Introduction
If you need a family-sized five-seat MPV but don't necessarily want one, then if your budget points you towards choosing one from the 2016-2018 period, you could look straight to this car, the improved more efficient and more sophisticated second generation Citroen C4 Picasso. It's extravagantly designed and comes with some genuinely innovative features. The basics of space, safety and cost-effectiveness are all taken care of, but where this model really excels is in the other things: style, technology and a very emotive feel. By People Carrying standards, it's a bit special.
Models
(5 door MPV: 1.2 petrol, 1.6, 2.0 turbodiesel [Touch, Feel, Flair])
History
The Picasso name launched both a generation of art and a several generations of small Citroen people carrier. The great Spaniard's family fell out with each other over the decision to grant this French car maker use of Senor Pablo's famous moniker, but it was all certainly worth the legal wrangling for Citroen. By 2016, the brand had racked up over three million Picasso MPV sales since launch in 1999 of the original Xsara Picasso model. In 2007, that People Carrier was replaced by a far more modern successor, the C4 Picasso, a car that in 2013 was re-launched in a more futuristic second generation guise. It's the revised version of this MK2 model that we're going to look at here as a potential used buy.
It's tempting to think of MPV people carriers as one of the most boring sectors of car design, boxes on wheels with little wit or verve to their execution. In this case though, things are very different. Yes, what we have here is a box with wheels at each corner, but as any kid at Christmas will tell you, not all boxes are created equal. It may have been designed to go head to head with five-seat MPV rivals such as the Ford C-MAX and the Renault Scenic but in some ways, this MK2 C4 Picasso feels cut from rather different cloth. Emboldened by the success of their boutique DS line of cars, Citroen decided to inject a measure of style and desirability into many of its other wares and this design certainly benefitted, looking like something that's just driven off a motor show stand.
It's also available in seven-seat Grand C4 Picasso guise, but it's the five-seat body style that we're going to concentrate on here. This variant's most significant rivals - those Scenic and C-MAX models - were considerably improved in this period, so in mid-2016, Citroen substantially upgraded this car to keep it competitive. There were minor styling changes, greater opportunities for interior personalisation, new generation connectivity options and, perhaps most significantly, two fresh petrol engines to try and balance the previous sales bias towards diesel power. This car sold until Spring 2018, when it was re-launched as the 'C4 Space Tourer'.
What You Get
If you want to make the look of an MPV more interesting, you've basically got two options. One is to make it lower and more aggressively styled - but that'll affect practicality. The other way is to make your People Carrier look technologically sophisticated, trendy and futuristic - which is the approach Citroen took here. A huge proportion of this vehicle's original development budget was lavished on its design, both inside and out. We liked it back at this model's original launch in 2013 and we continue to think this Picasso to be an eye-catching thing. Back in 2016, Citroen did too, for the French maker didn't make many aesthetic changes as part of this facelift. There was a smaller lower grille surrounding the number plate and buyers got extra chrome trim around the high-set daytime running lights.
And inside? Well the first thing you'll probably notice is the Panoramic windscreen. Push up the front sun visor and your normal upward 28-degree angle of vision is increased to a massive 108-degrees. The dashboard is dominated by twin screens. Most new cars have some sort of central infotainment screen like this Citroen's tablet-style 7-inch 'Touch Drive Interface' lower display, but more unusual is this C4 Picasso's snazzily futuristic 12-inch panoramic HD panel up top which replaces the normal set of conventional-dialled instrument gauges.
This lower monitor includes a 'Mirror Screen' feature, so you can duplicate your smartphone's display onto the monitor via either the 'Apple CarPlay' or the 'MirrorLink' Android systems. Plus you can activate compatible apps like 'Parkopedia', 'Fuel', 'Weather Crave' and 'RockScout'. Most models also get a Navigation system too, the 3D 'Citroen Connect Nav' set-up, clever in that the screen recognises a wide variety of contact points, so you can pinch and swipe as you would on a smartphone - or use voice recognition if that's easier. We also really like the rear-facing 'conversation mirror' (which was offered as an option), there to give an unimpeded view of which child has just stuffed its sticky sweet into your 12v socket.
So how will those children fare once they're installed rearwards and ready to plug their gaming equipment into one of the three 12v sockets scattered around the car? Well, when you pull open rear doors that open wide to a 65-degree angle for excellent access, it certainly looks pretty spacious and once inside, there's comfort you can properly appreciate thanks to a proper seating arrangement. Unlike many People Carriers, this one doesn't position the unfortunate middle rear passenger with legs astride a central transmission tunnel and perched on some hard and narrow pierce of bulging foam. Instead, there's a completely flat floor and a rear cabin seating area made up of three separate identically-sized chairs that can be reclined, folded flat or slid backwards and forwards independently of one another. When the hatch is raised, you'll find yourself gazing at the largest cargo area in the class. Even with the seats slid right back, it's 537-litres in size up to parcel shelf height - and you can increase that to as much as 630-litres if you push the three chairs forward.
What You Pay
Please contact us for an exact up-to-date valuation.
What to Look For
Most buyers of this improved second generation C4 Picasso model that we surveyed were very satisfied but inevitably, there were a few issues with some cars. One owner had a problem with the electronic handbrake that stuck on and stranded him. Others complained about starting problems, electric window squeaking and an engine management light that kept coming on in the dash binnacle. One owner had a problem with a drive belt that came off the runners. Look out for all these things when you check out used stock. We came across problems with vibrating electric windows and the engine management light coming on in the digital dashboard. Otherwise, check for rear seat child damage, check the alloy wheels for kerbing and scratching and insist on a fully stamped-up service history.
Replacement Parts
(Estimated prices, based on a 2016 year C4 Picasso 1.2 PureTech 130) An air filter will be priced at around £5-£14. An oil filter is around £5-£6. A fuel filter is around £7-£9. Front brake pads are around £27-£60 for a set. Rear pads are in the £20 bracket, though you could pay up to around £71 for a pricier brand. You're looking at around £45-£82 for a front brake disc, though you could pay up to around £105-£130 for a pricier brand. Rear discs are in the £60-£90 bracket. A headlamp is around £210. A rear lamp is around £100. A drive belt is around £17. A timing belt kit is arounds £40.
On the Road
On the move in a C4 Picasso, the driving experience is a little bit different from what it would be in other rival family MPVs. There isn't much fun to be had in terms of driving dynamics but in compensation, you float over road imperfections, marvel at the unusually hushed levels of refinement and enjoy the benefits of a commanding driving position that's a huge help at roundabouts or when parking and, with this panoramic screen, makes it seem like you're suddenly viewing the world in high definition.
Under the bonnet, much changed with this MK2 model C4 Picasso following its original launch, Citroen having replaced all of its mainstream engines in the 2013-2016 period. We'd recommend the downsized 1.2-litre three cylinder PureTech turbo unit that was introduced in this time for petrol people, available in a choice of outputs - either 110 or 130hp. Alternatively, there's efficient BlueHDi diesel technology based primarily around a 1.6-litre powerplant offered with either 100 or 120bhp. Both diesel derivatives manage 74.3mpg n the combined cycle and around 100g/km of CO2. If you want more pulling power, a 2.0-litre BlueHDi 150 variant is available at the top of the range.
Overall
Not every family needs seven seats in an MPV and for those that don't, the C4 Picasso has always offered a smartly-styled, hi-tech equipped and very practical alternative. Though not especially enjoyable to push hard, that's because it's aimed exactly where it should be targeted - at mums and dads rather than at driving enthusiasts, with impressive long distance comfort you'll also appreciate on the school run day-in and day-out.
This second generation version developed this proposition, then further sharpened it with the well-judged package of revisions introduced in 2016 - and it's these improved MK2 models we've been reviewing here. It its original form, this MK2 model's futuristic looks always seemed a little out of kilter with the old-tech petrol engines and rather basic levels of media connectivity provided. Once all of this was sorted, this C4 Picasso was freed up to offer perfect proof that a People Carrier could do more than just provide comfortable, efficient transport. It could be.. well, what Citroens once were: clever, futuristic, expressively designed. Cars you'd be genuinely proud to own.
We think you'd feel like that if you needed a model of this kind and this were on your driveway. True, it's a pity you have to stretch to an up-spec trim level for all the features that show this car at its best, but if you can do that and tick all the right boxes, you'll get an MPV that really seems to have been created with a bit of love. From the panoramic windscreen to the the widescreen HD instrument display to the fact that you can sit and Facebook your friends on the touch screen, it's a car you'll feel has been designed just that little bit differently.
In short, there are pleasing signs here of the Citroen we used to know. The manufacturer that took risks, pushed the boundaries of technology, created magic and brought us cars that sat apart from the ordinary norm. If that sounds appealing and you're in the market for a model like this one, then we think you'll find a lot here you'll like.