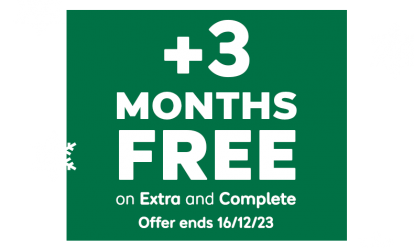 With 12 months of cover, new customers get an extra 3 months for free*.
*Added after 12 months, excludes Basic cover. New customers only. Ends 16/12/23, 7am.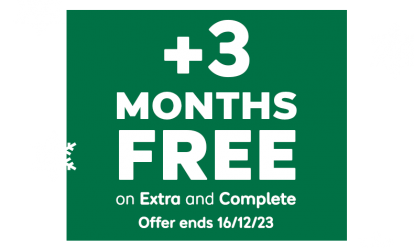 BY JONATHAN CROUCH
Introduction
In the USA, the Neon is a small, affordable saloon that sells in big numbers, much like a Focus or an Astra does here. Yet in size, it's equivalent to a Mondeo or Vectra. Cleverly, the UK importers realise this and have priced the car mid-way between both. New car buyers snap up almost every Neon that lands here, with used examples also much in demand.
Despite the many trim level variants, the Neon has always been sold here in small numbers, with demand constantly outstripping supply. Chrysler even withdrew their TV ads only months after the launch, claiming dealers had too many customers and too few cars. Like Daewoo, they used a mass of publicity to promote what was effectively an unknown brand. Similarly, with cars that were not quite the last word in technology or driving satisfaction, the value for money card was pushed hard in the advertising.
Whatever the marketing tactics, the fact remains that the Neon is a roomy, well-equipped car with strong performance and an even stronger following from new and used buyers alike. Re-sale values remain high but as more begin to put on the miles and months, numbers coming onto the used market will increase and prices should dip.
Models
Models Covered:
Neon - 1996-1999: 2.0 saloon [LE, SE, CS, LX, SLX, GLX] / 1999-To Date 2.0 saloon [SE,SX]
History
Chrysler's smallest saloon first appeared in America and continental European markets in early 1994, arriving in Britain in June 1996. Interestingly enough, it was the need to engineer right-hand drive cars for a big push into the Japanese market that led to Chrysler selling the car in the UK.
It was a decision that made a lot of sense, as the dealer network was already in place, with the existing Jeep franchises expanded to handle both the Neon and, later, Voyager people carrier.
The first versions all shared the same engine and transmissions that continue in the car today. The fuel-injected 2.0-litre, four-cylinder unit boasts excellent power and economy, though the optional three-speed automatic tends to be a bit jerky and generally unrefined.
In summer 1997, a new, luxurious SLX version joined the existing LE and LX, followed by an even more lavishly equipped GLX in October. This latter Neon featured leather upholstery and wood-trim on the dashboard, though there are very few of these cars on the used market. The same applies to the sporty CS model, launched in the summer of 1998.
The Neon range was comprehensively updated in 1999 with an all-new model. This shared the looks of Chysler's elegant US-only 300M model, and was improved in a number of key areas. Engine, suspension, brakes, styling: all were changed, but the car was still recognisably a Neon. Only two trim levels were available, SE and SX.
What You Get
Even the LE comes complete with driver and passenger airbags, power steering, a high quality stereo, electric front windows and mirrors and remote central locking. To this, the LX adds air-conditioning and ABS, as well as the novelty of mirrors which fold back electrically to protect them when parked in narrow streets.
The SLX automatic takes the equipment tally a couple of stages further, with features like alloy wheels, front fog lamps and a six-speaker stereo all standard. You can tell the SLX from other Neons by its bonnet power bulge, as well as colour-keyed door-handles and bumper rubbing strips.
For the complete luxury touch, however, the GLX boasts a leather interior, wood trim and special alloy wheels.
The post 1999 cars are improved in all respects. Both models are available with the all important Four A's; air conditioning, automatic gearbox, anti lock brakes and airbags for driver and passenger as standard. The LX comes with a full leather interior.
What You Pay
Please fill in the form here for an exact up-to-date information.
What to Look For
No major areas of concern have surfaced since the Neon has been on sale, so provided the car has been maintained according to the service schedule, all should be well.
Electrical features like windows, door-locks and mirrors should always be checked as it's amazing how expensive they can be to set right if there's a problem.
The interior trim assembly on some cars has been somewhat less than exact so make sure everything fits properly and that there are no squeaks or rattles. The Second Generation Neons are a vast improvement in this respect.
Replacement Parts
(Based on a 1996 Neon 1.8, excl VAT) A full exhaust system will be about £500. Brake pads front and rear are about £60 and £70, a starter motor is about £190 and an alternator around £285. You'll pay around £240 for a new door mirror, roughly £350 for a radiator and about £95 for a replacement windscreen. As for servicing, a major one will be about £200, an intermediate £110 and a minor one, close to £70.
On the Road
Performance is strong, with rest to sixty dispatched in just 8.8 seconds (only a 10th of a second slower than a VW Golf GTi) on the way to a maximum of 121mph. And handling? Well, the Neon's chassis isn't quite as involving as that of, say, a Peugeot 306, though you wouldn't really expect it of a car originally tuned for billiard table-smooth American roads.
Chrysler in the UK chose a stiff suspension set-up for European roads and the result is a car that handles tautly enough for most (with surprisingly responsive power steering), losing out only over poor surfaces. As a motorway car, though, it's excellent.
At the pumps, the Neon's economy is impressive given its engine capacity, with official `extra urban` figures of 49mpg for the manual and 43mpg for the automatic to its credit. The small fuel tank, however, restricts you to 300 miles or so between fill-ups.
Overall
Not the cheapest used family saloon but as something out of the ordinary, loaded with features and likely to hold its value, the Neon adds up.