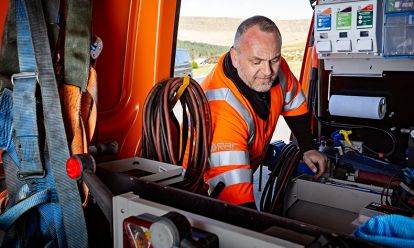 You can get covered in our half price sale from just £5.75 a month.* We're the UK's best breakdown cover provider as voted for by Auto Express drivers 2021.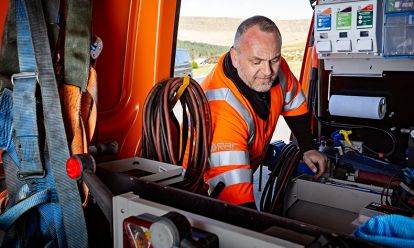 By Alan Taylor-Jones
Introduction
Although the Chevrolet brand has been discontinued in Europe, the marque's later European products make a lot of sense as used car buys. Here's a good example, the Chevrolet Trax. It's a small Nissan Juke-style Crossover, Chevrolet's re-branded version of the Vauxhall Mokka. The Mokka and Trax models are pretty much identical but the Trax is a much rarer sight on our roads.
Customers who did take the plunge and buy one though, tended to be very satisfied with their purchases. There is, after all, more space inside than the dinky exterior dimensions suggest and the turbo petrol and diesel engine range is not only quite powerful but also reasonably efficient. As usual with cars in this class, the option of 4WD was limited to the very priciest models and off road prowess across the range is equally limited thanks to restricted ground clearance. This is a tarmac tool though - and potentially a very good value buy if you can find one. Let's check its used car credentials out.
Models
(5dr compact crossover 1.4, 1.4 T petrol, 1.7 diesel [LS, LT])
History
Chevrolet is a famous name - but not for cars like this. Think Corvettes, Camaros and finned Fifties saloons: positioned as a budget brand in Europe, it never seemed quite comfortable. Back in 2013 when the brand was still trying to make a go of things on our Continent with its range of mostly Korean-built value models, the marque decided to get in early on the growing trend for small Juke-genre Crossovers by re-branding sister company Vauxhall's Mokka model.
Chevrolet told us at the time that this car was a natural progression in its SUV history, a new chapter in an SUV heritage stretching all the way back to the Carryall Suburban model of 1935. This little Korean runabout though, was a very different thing to hulking great US-market Suburban and Blazers. Small and compact, it wasn't made to go off road and inside was basically supermini-sized. Nevertheless, this kind of recipe was the sort of thing that the 2013 UK car market wanted - or would have been had Chevy priced this model properly. As it was, a Trax costed no less and (in some instances costed more) than its Vauxhall Mokka design stablemate. And both cars were much pricier than the market-leading Nissan Juke. It was a recipe for failure and sure enough, relatively few Trax models had been sold before Chevrolet discontinued its UK operations at the end of 2015.
What You Get
The Trax offers a generally pleasing set of exterior aesthetics - and is a little less overt in its styling than its Vauxhall Mokka design stablemate - which, like us, you may rather like. The bulging wheelarches add a bit of muscle to the side profile too. This car may be based on Chevrolet's Fiesta-sized Aveo supermini but it manages to offer the space of Crossovers from the class above such as the Nissan Qashqai. In fact, a Trax actually offers more loading space than a Qashqai can, with 1370-litres of room seats-down, as opposed to the Qashqai's 860-litres. Passengers will also be pleasantly surprised by the head and legroom on offer, though as usual with a car of this kind, it's not going to be possible to comfortably squeeze three adults onto the back seat.
Equipment levels will be good whichever variant you decide upon. Go for the base 'LS' variant and you can expect to find 16-inch alloy wheels, auto headlamps, daytime running lights, front foglamps, privacy glass, roof rails, power front windows, reverse parking sensors, a Thatcham Category 1 alarm, air conditioning, cruise control, a trip computer, Bluetooth phone compatibility, steering wheel controls for a 6-speaker CD stereo with MP3, USB and Aux-in compatibility and Hill Start Assist. The plusher 'LT' model gains 18-inch alloy wheels, skid plates and special door sills. Infotainment is upgraded to Chevrolet's innovative MyLink Connected Radio system with 7-inch touchscreen display and Siri speech recognition. There's also an auto-dipping rear view mirror, a reverse parking camera, a leather-trimmed steering wheel, power for the rear windows, a Driver Information Centre and Hill Descent Control.
What You Pay
Refer to Car & Driving for an exact up-to-date valuation section. Click here and we will email it to you.
What to Look For
The Trax should make for a decent second family car, provided you find one that hasn't taken a battering from a supermarket trolley or worse, had its interior stained and scratched by unruly kids. Also check that the alloy wheels haven't been severely kerbed by distracted parents. Mileage is likely to be so low, so there shouldn't be any nasty mechanical surprises. Just in case, as usual you should check that the car's service history is fully stamped.
Replacement Parts
(approx based on a 2013 Trax LT 1.7 VCDi ) A clutch is under £150 and you'll pay about £10 for an air filter. A set of brake pads are around £70, whilst a new starter motor can be less than £200.
On the Road
Small Crossover models like this one are really all about their high-set seating positions, their trendy Sloane Street styling and the optional possibility they may offer of off road shenanigans. As for ride and handling, well buyers in this segment don't tend to prioritise that, so Chevrolet hasn't prioritised it either. It's no surprise then, to find that this Chevy isn't quite as sharp and wieldy as a rival Nissan Juke - the steering's a little vague for that. It also has a rather firm ride which robs it of the kind of 'big SUV' polish you get in, say, a comparable Skoda Yeti. Having said all that, what the Trax can offer is a decent compromise between these two extremes that we'd expect will adequately satisfy most potential buyers.
There are only three engines to choose from: a 115PS normally aspirated petrol 1.6, a 140PS turbo petrol 1.4 and a 130PS 1.7 litre VCDi diesel. The pokier two units got the option of 4WD. This all-wheel drive set-up is the usual automatic system that normally runs the car in front wheel drive, only sending torque to the rear wheels if they start to slip.
Performance is reasonable, the petrol 1.6 making 62mph in 12.3, a figure ou can reduce to 9.5s in the turbo 1.4. As for efficiency, the petrol 1.6 is supposed to return 43.4mpg on the combined cycle and produce 153g/km of CO2 while the 1.4T returns 44.1mpg and exhales 149g/km of CO2. The diesel is even more compelling at 62.7mpg and 120g/km of CO2 while being only slightly outpaced by the 1.4T.
Offroad ability is hampered by precious little ground clearance and suspension designed very much for on road use. It won't take much to get the Trax up on three wheels if you try to climb over a mound or drive over particularly rough ground.
Overall
The bottom line is that the Chevrolet Trax is quite a stylish, spacious and well equipped small Crossover: find a well looked-after used one at the right price and it could make a very good buy indeed as an extra family runabout. Certainly, it would be a more tempting thing to live with than, say, a new Dacia Duster.
Yes, it could be better to drive - but that's par for the course in this segment. And of course, like all small Crossovers, it won't take kindly to rough use or regular off road excursions. Otherwise, for the right money, there's not much not to like here. In fact, the Trax is a model with an appeal that builds as your interest in it grows. A car very much of its time.