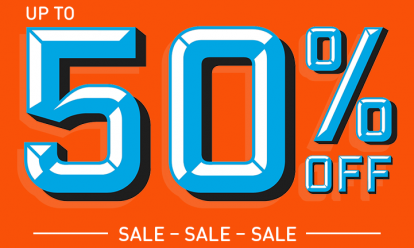 Get covered in our half price Breakdown Cover sale from just £7 a month.* We're the UK's best breakdown provider as voted by Auto Express drivers 2021.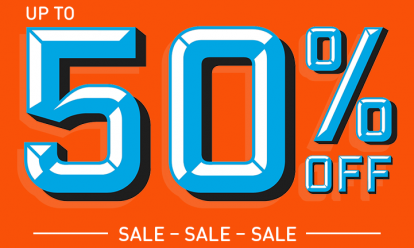 By Jonathan Crouch
Introduction
Think of an American muscle car and it's hard not to think of Chevrolet's Camaro. Since the Sixties, it's captured hearts, imaginations and bedroom wall space around the world. Ownership though tended to be a uniquely American pleasure - until the launch of this fifth generation version in 2010. Here at last was a Camaro a European buyer could also consider. Does t make sense as a used buy? We're going to find out.
Models
2dr coupe/ convertible (405PS auto / 432PS automatic)
History
The Chevy Camaro. It dates back to 1966, but if we're honest, we've never been fans of this car - or at least we weren't, until the launch of this MK5 model in 2010. This has always been America's idea of what a powerful, affordable sportscar should be, a concept that, over its first four generations, seemed to owe more to bulk and bluster than to dynamic drive. But that's what they like Stateside, a big engine matched with muscular styling and the whole thing mounted on humble underpinnings to keep pricing within reach of the average Yankee buyer. It was a formula we first saw from Ford, whose Mustang prompted General Motors to bring us the original, iconic version of this car, the design in fact that went in to inspire this MK5 model.
Chevrolet says that this particular Camaro was 'designed for Europe', a curious statement to make about a left hand drive-only 6.2-litre V8 petrol-powered sports coupe that could hardly be more out of step with our continent's recession-ravaged eco-conscious climate. Still, at least in the 2010 to 2015 period, British buyers prepared to ignore cultural convention could officially buy one - and that's rarely been the case with this model in around half a century of history. But would you want to own this car now? Perhaps. In a world of politically correct performance cars that are fast but frankly not much fun, either to drive or to live with, this one promises to be a welcome breath of fresh air.
The looks are still show-stopping, even though this generation version dates back to an original US launch in 2009, and under the bonnet of the manual model lies the 432PS engine from Chevy's Corvette supercar matched to ride and handling set-up designed for roads this side of the Atlantic. And all for no more than the cost of the kind of mid-range, mid-spec executive coupe that by comparison will feel very ordinary indeed. All that wasn't enough to encourage UK Camaro sales beyond tiny numbers. This MK5 model finished production for the 2015 model year.
What You Get
If your heart doesn't beat a little faster at the prospect of getting into something that looks like this, then stop right here. The Camaro experience won't be for you. Driving one will see you stared at with either envy or astonishment, maybe eco-conscious horror - or more probably a mixture of all three. The strong wide shoulders, the long body, the low roofline and the large wheels all draw intentionally from styling cues established by the legendary Sixties first generation version, 'a small viscous animal that eats Mustangs', according to the marketing of the time.
Now, as then, this Ford Mustang rival is as visually menacing as you could wish it to be. From the V-shaped nose and planted stance to the bulging wheelarches, sawn-off shotgun-style LED rear lights, kicked-up tail and chrome-tipped twin exhausts, this car invites confrontation. Nissan 370Z? Audi S5? Porsche Cayman? Bring it on. Make its day. What's clever here though is that the overall effect manages to look modern rather than retro. Purposeful rather than pretentious. Dynamic rather than derivative.
Go for the Convertible version and you get a Z-fold canvas roof that goes up or down in 20s, adds just 121kgs to the weight and fits snugly enough but lacks the refinements of more modern rag tops. So, unlike rivals, you have to virtually stop before you can operate the thing and even when you do, you've to manually twist an awkward lock-down handle before the electrics will work. There's no one-shot button to operate all the power windows. And the mechanism also lacks the kind of built-in tonneau cover that in recent times we've come to expect on tops of this kind, so you have to add a fiddly pop-on thing that takes so long to fit on that like us, you'll probably end up leaving it in the boot. All these though, are irritations in the showroom that tend to melt away out on the open road.
Although you'd probably assume that this car was as American as mom's apple pie, it was actually built just across the US border in Oshawa, Canada. But that's mere detail. What's important is how it's put together. Previous Camaros were a let-down in this regard, with standards of fit and finish that worked OK in the States where this car has always been really quite cheap but, previous to this MK5 model, were pretty embarrassing for the kinds of prices being asked for UK import models.
This fifth generation version proved to be a big step forward in this regard. Alright, so it won't give rival Audi or BMW models from this era much competition - thin, scratchy plastics are there if you really look for them - but overall, the quality is reasonably well up to par and what the cabin loses in slush-moulded style it makes up for with classic touches and interesting design. But then, when you start with the wheel on the wrong side, there's plenty of making up to do. Pleasurable distractions include lovely blue ambient lighting strips that run along the upper edge of the doors, a stitched leather gear lever that you wield like a pool cue on a break-off shot and in front of it, a quartet of four dials at the base of the centre console (for oil pressure and temperature, transmission fluid temperature and battery voltage) supposed, like the exterior, to reference the look of the first generation model.
Ahead of you, once you're seated behind the wheel, is a huge leather-stitched and deeply dished wheel through which you view a set of square dials surrounding what Chevrolet likes to call a 'Driver Information Centre', essentially an ice blue back-lit LED display giving you fuel consumption, trip information and tyre pressure. There's more information on offer at the base of the windscreen, for this was the only car in its class in this era to feature the standard fitment of a head-up display projecting key information like speed and stereo selection to a place you can more easily see it.
Touches like this, together with wide ranging adjustment for both seat and wheel, give a feeling of comfort and control - until that is, you start to try peer around the thick pillars and out through the narrow side and rear window openings. Reversing's especially awkward, especially top up in the Convertible version, so it's just as well that parking sensors and a rear view parking camera are provided.
Out back, it would be fair to expect a car of over 4.8m in length to offer proper rear seat accommodation for a couple of adults. This one doesn't, though to be fair, you'll be a lot better off in the back of one of these than you would be in the rear of something like a Nissan 370Z or a Porsche Cayman. The reason why is that legroom is actually quite acceptable, providing there's no one of basketball stature up-front. The problem is headroom, with style clearly prioritised over space.
That's not the case in the boot though, where the 384-litres you'll find on offer in the coupe model should be more than adequate for a couple of suitcases. As you might expect, in the Convertible version, things are a lot tighter. Get past the same narrow boot lid opening and there's only 287-litres on offer - and that's only the case if you've not got the retractable cover slotted in, something you'll have to do if you want the roof to work. Still, if you're happy driving top up and you're not using the back seats, you can at least flip forward the rear bench to increase the capacity to 328-litres.
What You Pay
Please contact us for an exact up-to-date valuation.
What to Look For
This fifth generation Camaro was a big step forward in quality and reliability compared to its predecessors, but that comment is relative. This model line had a lot of catching up to do in terms of the European standards expected in this regard. You need to make sure that the electric roof mechanism works faultlessly on Convertible models. And that the car doesn't show signs of over-exuberant trackday use. The big alloys will be expensive to repair or replace too, so check them thoroughly.
As for issues amongst customers, well we came across a few. Some owners have reported braking problems and a few have had some suspension, steering and transmission issues; particularly check the auto gearbox for strange noises and clanks. There have been a few electrical issues too, especially in relation to in-car accessories. Make sure that all these work. A few owners have had heater core issues too, so fire up the fan and the air con.
Replacement Parts
(based on a 2014 Camaro 3.6 - ex Vat) Parts aren't too expensive, especially in comparison to those of rival German prestige brands. Brake pads are around £40. Spark plugs are around £15. You'll pay around £7 to £16 for a wiper blade.
On the Road
You might approach a drive in a muscle car like this Camaro equipped with a whole host of prejudices, almost all of which are wrong. That simply firing up the big V8 will startle small animals and children. That the ride will be more Beverly Hills than British B road. And that damp conditions and an unrestrained right foot will throw the whole thing in the hedge. Wrong, wrong and.. wrong again.
The reasons why have much to do with the way that Chevrolet's British importers spared us all the things that are only fitted to this car because US buyers don't know any better. The relatively feeble 3.6-litre V6 entry-level petrol engine that struggles to move the huge body. The standard roly-poly suspension set-up. The stripped-out LS and LT trim levels. Instead, when this car was imported in the 2010 to 2015-era period, we got Coupe - or Convertible - Camaro motoring only in its most sophisticated form, with top SS trim matched to a 6.2-litre V8 engine, sending power to the rear wheels via a limited slip differential.
It's an appropriately iconic powerplant for a car of this kind, with a development history that goes all the way back to what's known as the 'Chevy small block', the most famous V8 engine the world has ever known. And it comes in two forms. Opt for the six-speed manual variant and you get the 'full-fat' 432PS ''LS3' unit straight from the Corvette supercar, a unit also used in the Aussie-built Vauxhall VXR8 saloon that might also appeal to would be Camaro buyers. Select instead the six-speed automatic and you're treated to a slightly more efficient 'L99' 405PS unit.
Firing the whole thing up is a tad disappointing. You might hope it would sit at the lights rumbling like something from American Graffiti but instead, a muted burble replaces the rasping roar you expect. True, there's that characteristically lovely torque reaction you get from all big V8s when you blip the throttle at a standstill and feel the whole car rock slightly on its springs, but overall, if it's acoustic fireworks you're after, something like a Mercedes C63 will deliver more of them.
Once on the move though, the sheer charisma of this powerplant is easy to like as the V8 starts to clear its throat above 4,000rpm and make all the right noises. More importantly, it offers enough pulling power to haul a steam train, the six-speed automatic version putting out a 556Nm torque figure so mighty that once you get going and fourth gear is reached at speeds as low as 20mph, use of the standard steering wheel-mounted paddle shifters is pretty unnecessary almost all the way up to the 155mph maximum. But it's fun playing with them anyway.
All of which is just as well given that this car's weight of close to 1,800kgs is around a quarter of a tonne heavier than European rivals. Which is why, using much smaller, less powerful turbocharged engines, they can easily match this Chevy's 5.2s 0-60mph sprint time. Nor does it help that this Camaro is as big as it's bulky, a length of more than 4.8m making it almost 600mm than a typical rival like Nissan's 370Z - and over 70mm wider. Don't, in other words, expect this car to be as chuckable as a small, nimble Japanese or European sportscar.
It isn't - but that doesn't stop the dynamic experience on offer here being surprisingly impressive. You simply need to adjust your expectations away from something like a Porsche Cayman and match them against something larger and more relaxed like a Jaguar XK. Approach a Camaro drive in this frame of mind and it's hard not to end up liking the thing. There's bags of grip, body roll is well controlled and the ride offers a good balance of supple poise. It's almost a bonus that you also get the excellent refinement and strong brakes you might have been expecting.
Even more surprising for us is the steering. The big wheel lulls you into thinking that the variable rate hydraulically-assisted set-up will be a bit dull-witted - but not a bit of it. Instead of the PlayStation-like experience you might be expecting, this thing turns into corners with conviction. Actually, an extra slug of feel at the helm is one of the things Chevrolet's engineers have done to try and tune this car for the European market. Other tweaks include more focused chassis tuning, progressive-rate springs, beefier dampers, and chunkier anti roll bars.
It's a package effective enough to make this fifth generation Camaro the driver's machine its predecessors never managed to be. And of course if you've got the space to fling the thing about and can afford to burn some rubber, it's brilliant fun. Both the traction and the stability control systems have interim modes ('Competitive' and 'Sport' respectively) that allow a little more tail-happy leeway but you can also fully disable them and really get yourself all NASCAR.
Or at least you can once you've adjusted to the fact that the steering wheel is on the left. This certainly can make overtaking a little more of an issue than it would be in a right-hand drive car, but you soon get used to spotting gaps in the oncoming traffic on the left hand side of the car ahead and then letting the V8 do what it does best.
For us, to be honest, more of a problem is the sheer width of the thing - it's nearly two metres from side to side. It's not a car that shrinks around you either, thanks to the woeful all-round visibility you get from behind the wheel. As a result, narrow country roads at speed can frequently prove to be something of a heart-in-the-mouth experience. As you might expect, that issue isn't quite so much of an irritation in the convertible version when you're travelling al fresco, but if you slow right down to walking pace to put the top up - as is necessary with the old-fashioned roof mechanism - then you really do end up with a selection of letter box-sized window slots through which to view the astonished stares of passers-by.
You adjust though. Living with these things is all part of Chevy experience as you surf around on endless waves of V8 torque, chilling out and trying to switch into the kind of frame of mind that might see blowing such a large amount of money on such a Star-spangled piece of Americana as somehow logical. Get there and it's a cool place to be, somewhere that sees you draw up at the lights, rev the engine and almost rap along to Snoop Dog beating in your ear ('when I'm riding in my Chevy and I'm sittin' at the light'). There's nothing quite like Camaro culture.
Overall
Justifying the purchase of any sportscar is always a difficult thing to do. Here, it's just about impossible. Even if you ignore the fact that the steering wheel's on the wrong side and the running costs are crippling, there are any number of more familiar alternatives that will make more sense to buy, to own or to drive. But none of them will make you feel alive, inspired and excited every time you turn the key in the way that this Camaro does.
Chevy buyers don't care how this car stacks up on paper as long as it looks right and drives like a muscle car should. Both of those boxes are ticked here - but then in Camaros, they always were. What makes this fifth generation version different is the way the Euro-spec suspension set-up enables it to work on a British backroad almost as well as it does along Rodeo Drive. You really could keep a fine European sportscar honest in one of these - and probably enjoy yourself a heck of a lot more while doing it.
All of which means that if you're looking for a sportscar you won't need to use every day and which won't require a lottery win to buy, an iconic driving machine that offers something different, brimming with rarity value and charisma, then you could just be amongst the handful of British buyers who'd really enjoy one of these. Sensible? No. Sensational? You might just think so.