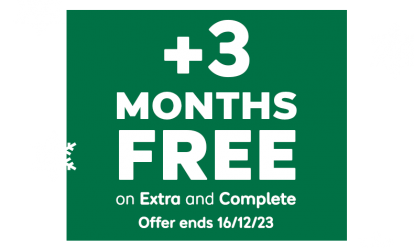 With 12 months of cover, new customers get an extra 3 months for free*.
*Added after 12 months, excludes Basic cover. New customers only. Ends 16/12/23, 7am.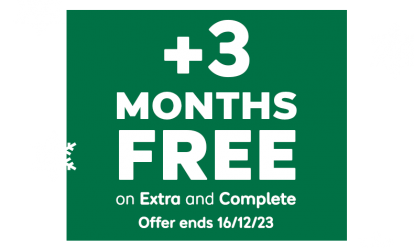 By Andy Enright
Introduction
I'm not sure whether I've yet fully embraced the environmental benefits of recycling. I once watched the collections of my carefully sorted glass, paper and plastics all being tipped into the same bin truck and figured that perhaps my local authority wasn't quite up to speed with it. One company that most certainly is on the money when it comes to recycling is Chevrolet. Rather than bin the old Chevy Kalos model, it facelifted and retrimmed it and in 2008 launched it as the Aveo. As with any recycled product you'll need to accept a few rough edges but you'll get a rosy glow of contentment in the process. Here's how to save even bigger by bagging a used bargain.
Models
3 and 5dr hatchback (1.2, 1.4 petrol [S, LS, LT])
History
The Chevrolet Kalos? The one that was previously the Daewoo Kalos? Yes, that one. If this was a German car you'd be paying more for a distinguished bloodline, so don't get too superior about the fact that the design has been around a while. The Aveo campaigns at the budget end of the supermini range and by buying used you're getting a big slice knocked off an already inexpensive car so it seems churlish to grumble that some of the interior fittings aren't exactly state of the art.
Launched in UK dealers in 2008, the Aveo had already been on sale for some time in Eastern Europe where it is an absolutely huge seller. That this unassuming little hatch was the most profitable vehicle in the whole of Chevrolet Europe's product portfolio will have escaped many but at a time when General Motors will take whatever's going, the Aveo was a beacon of light in the darkness. The Aveo's successor was shown at the 2010 Paris Motor Show. Retaining the name, it's bigger, sportier in appeal and features a more efficient array of engines.
What You Get
As makeovers go, the Aveo is one of the cleverest we've seen. In profile it doesn't look too much different to the Kalos, the five-door car's rather odd drooping swage line being instantly familiar. Move round to the front and the impression is utterly different. The Kalos' rather unhappy looking face has been replaced with something a whole lot bolder. The upswept headlamps and enormous double grille are punctuated by a serious Chevy cross logo. It's got about twice as much attitude as any other small car you could care to mention. The three-door model is even smarter, with the flanks being sculpted to incorporate pronounced flared rear wheel arches. At the back, there's one of the neatest rear lights clusters around.
The interior lacks the self-assurance of the exterior and, rather inevitably in this corner of the market, feels somewhat built down to a price. The same can be said of the Aveo's key rivals though and Chevrolet has specified and trimmed the interior wisely, giving it a sensible equipment count, fairly decent materials and as much space and versatility as the design constraints allow. It's not the biggest car in its sector, but the compact torsion beam rear suspension means that there's plenty of useful room in the back.
With two engines and three and five door body styles to choose from, Aveo customers also benefit from a decent level of standard kit. "Plenty of car and equipment for a fair price" is part of Chevrolet's corporate philosophy and the entry-level Aveo adheres to that maxim with driver and passenger airbags, an MP3-compatible CD stereo and wipers with intermittent facility. Plusher trim levels add tinted glass and electric front windows. Options include 15-inch aluminium wheels, leather trim for the steering wheel and gear knob, an onboard computer, steering wheel-mounted audio controls and automatic climate control.
The Aveo's biggest markets to date have been Spain and the Ukraine, followed by Russia. Italy is in fourth place, followed by Germany. More than 90 per cent of these sales go to the five-door car and statistics show that in Western Europe, the Aveo is usually a second car whereas in Central and Eastern Europe it's usually the family's sole vehicle.
What You Pay
Please fill in the form here for an exact up-to-date information.
What to Look For
Make sure the car is in perfect condition. There's no reason why it shouldn't be, as it will be within warranty; any dents, scratches or interior damage will knock values hard. One advantage of the Aveo is that most cars will have had a relatively easy life, the majority of customers using them for shopping trips but do check the bodywork for trolley scrapes or multi-story reversing incidents. Otherwise insist on a full service record and contact a few franchised dealers to try to find the best bargain available.
Replacement Parts
(approx based on a 2009 Aveo 1.4 LT) Parts prices are hardly astronomical, a clutch assembly will be around £90 and an air filter should be close to £12. Brake pads are around £35 a front set with a water pump relieving you of nearly £60.
On the Road
The 1.2-litre version is the entry-level model and these normally act as a decent barometer of a car's basic worth. If you've ever driven a Chevrolet Kalos, there won't be too many surprises here. The driving position is very similar, the handling and ride feel much the same and the steering is still rather light. While this means that it's not the most tactile car to bully along a testing hill route, it means it's great in the city. The 1.2-litre will get to 60mph in 12.7 seconds and run on to a top speed of 108 mph. If this isn't enough, go for the 1.4-litre lump with 101bhp. This is usefully quicker, topping out at 110mph and hitting 60 in 11 seconds.
The 1.4-litre is a notably more complex engine, with four valves per cylinder and DCVP (Double Continuous Variable Cam Phase) that helps to boost torque at lower revs and power at higher engine speeds. Visibility out of the Aveo is very good, although larger drivers may find that the dashboard moulding intrudes on legroom a little. Both engines are decent units but the added motorway refinement of the 1.4-litre powerplant would swing the balance for me.
Overall
The Chevrolet Aveo isn't exceptional in any way bar the value for money it offers. While this might seem a damning indictment, it actually means you'll be able to sniff out a bargain if you're not particularly concerned with your small car being best in class in any particular attribute. If 'good enough' is good enough for you, then the Aveo will cost about 60% of what you might pay for a rival with a five-star test score. If you need a small car to do the undemanding things, that makes a used Chevrolet Aveo a very smart pick indeed.