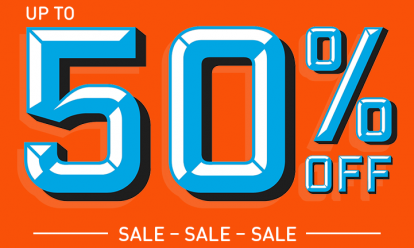 Get covered in our half price Breakdown Cover sale from just £7 a month.* We're the UK's best breakdown provider as voted by Auto Express drivers 2021.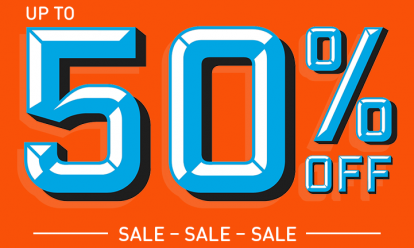 "Think of the CSR as Caterham's nodding recognition of the 21st Century."
Speak to Caterham owners and many of them won't care about the rough edges of previous cars. To them it's part of the appeal and a necessary by-product of the company's concentration on function rather than form. At first, it's easy to figure that these customers are in some sort of denial, blithely ignoring shortcomings that would have most sane people tearing their hair out, but to these die-hards, the upsides massively outweigh the sacrifices you'll need to make. To the rest of us it's obvious that improvements could be made. Is an ignition key mounted out of sight behind a sharp-edged sheet of carbon fibre in such a way that you can switch the ignition off with your knee mid corner necessary? No matter how deep your love for the marque, the answer to questions like this have to be 'no'. The CSR features a far more spacious and sensibly designed interior and a whole host of engineering and aerodynamic advances.
Let's start with the engines on offer first. Two versions of the same Cosworth developed 2.3-litre Ford Duratec engine are available, churning out either 200 or 260bhp. As you will instantly realise, the CSR is very much a high-end variant, even the 200bhp version boasting as much power as the original, and much-loved Superlight R400 model - the latest R400 packs 210bhp. The all-alloy, four-cylinder twin cam unit is, in 200bhp guise, fully Euro4 compliant and therefore opens the door to stronger foreign exports. Both engines offer ferociously quick performance. Forget your initial impression, that Caterham had sold out and offered a Seven for softies. Even the 200bhp model will accelerate to 60mph in 3.7 seconds and hit a top speed of 140mph. Opt for the CSR 260 and you'll notch off the sprint to 60mph in a scarcely credible 3.1 seconds, running on to the prospect of a frankly terrifying 155mph. Do bear in mind that these acceleration figures are calculated with a full tank of fuel and two passengers on board. Remove the passenger and a good proportion of the fuel and there's the quite mind-boggling possibility of dipping below three seconds to 60mph. It wasn't so long ago that a sprint to 60mph in less than six seconds guaranteed entry to the premier league of supercars.
Caterhams have always been more about handling and tactility than thud and blunder straight-line grunt and the CSR offers advances in this field too. The traditional tubular spaceframe chassis of the Seven has been thoroughly revised with a resultant 25 per cent increase in torsional rigidity. A more rigid chassis means that the suspension can do its stuff that much more efficiently. Factor in a root and branch redesign to the suspension system and the result is a Caterham that handles like no other. Developed in association with Multimatic Inc, the race-style double wishbone fully independent rear suspension increases grip and handling adjustability while up front there's a Formula One style pushrod operated inboard unit. Compact and tucked well out of the airstream, this set up also offers a 50mm increase in front wheel track for added stability during high speed manoeuvres.
Aerodynamics play an important part in the development of the CSR. For those of you that remember the lift generated by the old flared front wings, this will come as something of a relief. Latterly, the cycle-style front wings have proved far more popular and the CSR takes that concept a stage further, offering cycle wings that are mounted even closer to the tyre to reduce drag and lift. A larger nosecone with a floor mounted chin spoiler also combine to cut front-end lift by fully 50 per cent. Couple that with the wider track and tipping into fast corners such as Goodwood's St Mary's is going to be less of what Sir Alex Ferguson famously described as "squeaky bum time." Working in conjunction with long time partner Avon tyres, the CSR sits on 15-inch rubber that benefits from Formula Three expertise. Fully ten inches wide at the rear, these tyres sit on lightweight aluminium wheels.
The cabin has also been heavily reworked, no longer resembling something from the Fifties. The traditional flat fascia has been replaced by a curved unit that wraps around an exposed tubular steel framework. The toggle switches have been binned in favour of more upmarket switchgear and alloy detailing on the dials, gearknob and handbrake also serve to lift the interior. A bespoke steering wheel and additional storage space in the centre console and armrest are also welcome touches.
Like all Caterham cars, the CSR has been developed with an eye to competition use, and the CSR will feature in a six-round race series that includes such tracks as Spa Francorchamps, Estoril and the Nurburgring. "Caterham has to remain at the pinnacle of its chosen niche - lightweight, high performance sports cars. We feel we have taken a giant step forward with the Seven CSR," explains Simon Nearn, managing director of Caterham Cars. Although some die-hards may take a little time to accept the CSR, it's a materially better car than anything Caterham have yet produced in virtually every key area. Priced at £31,000 for the 200bhp car and £37,000 for the 260bhp model it will best be reserved for the committed enthusiast. Keep an open mind and it's impossible to be disappointed.
Facts at a Glance
Facts At A Glance
CAR: Caterham CSR Range
PRICE: £31,000-£37,000 - on the road
INSURANCE GROUP: 20
PERFORMANCE: [CSR 260] Max Speed 155mph / 0-60mph 3.1s
FUEL CONSUMPTION: (combined) 27.5mpg [est]
WILL IT FIT IN YOUR GARAGE?: Length/Width/Height mm 3300/1685/1140mm