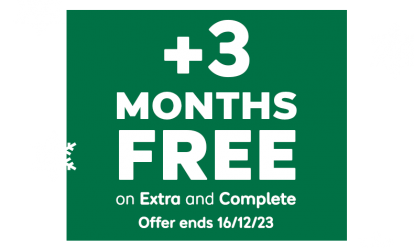 With 12 months of cover, new customers get an extra 3 months for free*.
*Added after 12 months, excludes Basic cover. New customers only. Ends 16/12/23, 7am.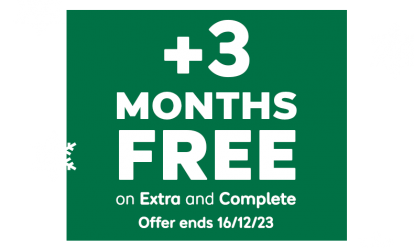 By Jonathan Crouch
Introduction
The first generation F39-series BMW X2 represented more than just another box ticked in its maker's X-model product development plan: it aimed to re-define the kind of drive dynamics buyers could expect a compact SUV to deliver. And so do with more style and flair than the Munich maker had previously been able to offer to crossover buyers in the lower levels of its line-up.
Models
5dr SUV (sDrive18i / sDrive20i / sDrive18d / xDrive20i / xDrive20d/ xDrive25e)
History
BMW pioneered the idea of sporty, coupe-like SUV models and the Munich maker has long offered the widest choice when it comes to this kind of crossover. Starting with this youthful offering, the X2, launched in first generation F39 form in 2018.
If you know BMW's line-up from this period, you might recognise it as a 'sporty' take on the company's best selling SUV, the F48-series X1. Just as the X4 is the sporty version of the X3 and the X6 a more dynamic take on the X5. A niche product it may have been but this original X2 was very much needed by its brand. By 2018, the X1 was popular with company folk and families, but it wasn't interesting too many of the fashionistas flocking to more overtly-styled cars in this class like Jaguar's E-PACE, the Range Rover Evoque and Volvo's XC40. This, that X1 model's trendier sibling, targeted these people far more precisely.
BMW contended that the X2's sense of fun was more than skin-deep too, claiming to have pumped millions into making it handle more sharply than its sensible stablemate. If you're buying a small premium SUV and you enjoy your driving, this, we were told by the brand, was a prime pick. The light, stiff MINI-derived underpinnings certainly helped in this regard.
Bottom line? BMW wanted to get customer attention with this car, pitching it as 'a bold, rebellious and alternative choice'. The Munich maker insisted that this car 'challenged convention' - in a crossover-focused market where SUVs are rapidly becoming the convention. It sold until late 2023 when an all-new MK2 design was launched.
What You Get
Even next to its bigger coupe-SUV BMW range stablemates, the X4 and X6, this MK1 X2 makes a distinctive impression. It's 49mm shorter and 69mm lower than the more sensibly-orientated F48-series X1 crossover model it was based upon, with short overhangs and a stretched, coupe-style roofline that creates a sporty, swept-back profile that's cool and eye-catching - but hardly very SUV-like.
And at the wheel? Well seated inside, really the last thing you'd think you were in would be an SUV. The F48 X1 model this car's based on doesn't perch you up particularly high and in an X2, the front chairs position you another 20mm further down towards terra firma. That's the key change over an F48 X1. Otherwise, the cabin from that car replicates itself in this one, albeit with some extra more appealing trim pieces, contrast stitching on the seats and the dash and re-shaped, upholstered handles. As usual in the brand's models from this period, the iDrive infotainment set-up's freestanding multifunction colour screen takes pride of place in the middle of the fascia, set high enough up the dash to allow you to refer to it without taking your eyes too far off the road.
As in most cars that are coupe-like, rear three-quarter vision is slightly compromised by the chunky rear pillars and the reduced size of the rear screen, so it's just as well that rear parking sensors were standard across the range. And in the back. Well you'd expect that the sweptback roofline would slightly compromise headroom in the rear and that's pretty much how it turns out once you get inside. On the plus side though, the seats position you quite high up for a decent view forward - and they feature reclining backrests for greater comfort on longer trips. As for the boot, once the powered hatch rises, you're provided with a very usable 470-litre space. Need more room? Well if the item in question is merely long and thin, like a set of skis, it may suffice merely to flatten the middle part of the standard 40:20:40 split-folding rear backrest.
What You Pay
Prices for this F39-era MK1 X2 model start from around £18,000 (around £20,750 retail), which gets you an '18-plate sDrive18d diesel model with base 'SE' trim; the same model with a late '22-plate ('M Mesh Edition') values at around £25,000 (around £28,000 retail). A petrol sDrive20i values on an '18-plate from around £17,600 (around £20,250 retail), while a later sDrive18i on a late '22-plate values at around £24,650 (£27,750 retail). For the popular AWD diesel xDrive20d 'SE' on an '18-plate, you're also looking at around £18,000 (around £20,750 retail); for the same model on a late '22-plate ('M Mesh Edition'), you're looking at around £28,900 (around £33,000 retail). The rare xDrive25e Plug-in Hybrid model values from around £23,650 in base 'Sport' trim on a '20-plate (around £26,000 retail), with values rising to around £30,400 (around £33,250 retail) for a late '22-plate model ('M Mesh Edition'). All quoted values are sourced through industry experts cap hpi. Click here for a free valuation.
What to Look For
Our owner survey revealed many satisfied users of this 'F39'-series X2 model, but inevitably, there were a few issues reported. The main thing we'd check for is for diesel particulate filter problems for diesel cars which haven't ventured onto the highway very frequently. The DPF has to be up to temperature before it can regenerate. Obviously, a fully-stamped service history is vital. This car uses complex engines and only regular and appropriate maintenance will see them go the distance. Otherwise, it's just the usual things. Insist on a fully stamped-up service record and check the alloys for scratches and scuffs.
Replacement Parts
[based on a 2019 model X2 sDrive20i ex-vat] Parts prices for an X2 model from this period can be reasonable if you shop around. We trawled around the internet and found these: An oil filter is in the £11 bracket. An air filter is around £7. Front brake discs cost in the £70-£154 bracket; rear discs are in the £51-£102 bracket. A set of front brake pads is around £29-£92; rear pads are around £24-£54. A starter motor is in the £106 bracket; an alternator is around £352; wiper blades are around £5-£37.
On the Road
BMW put in a huge amount of effort to differentiate the handling of this X2 from the X1 crossover it was based upon. So while the two models share the same engines and UKL chassis, you'll immediate feel this sportier model to be far more of a driver's car. It sits up to 79mm lower than an F48-series X1, something emphasised at the wheel by a 20mm reduction in seat height positioning. In short, it's nothing like an SUV, which also becomes evident though the turns, where body control, grip levels and steering feedback are all delivered to a level really not that far off what you'd get in a hot hatch. Carefully chosen calibrations for the front MacPherson strut and rear multi-link suspension set-up pay off here, aided by a damping set-up about 10% stiffer than you'll find in an X1 from this era.
The flip side of that is a rather over-firm ride, but avoid the really large wheel rim sizes and get a car whose original owner specified the optional Adaptive suspension set-up and that needn't be a massive issue. The variable damping works via the settings of the 'Drive Performance Control' vehicle dynamics system that allows you to tweak throttle response, steering feel, stability control thresholds and gearshift timings of the paddleshift automatic gearbox that most X2 variants came fitted with. On entry-level 2.0-litre models, the 192hp '20i' petrol and the 150hp '18d' diesel, buyers get the choice of a front-driven 'sDrive' set-up or a 4WD 'xDrive' package. The 4x4 set-up's mandatory on the two quicker diesel variants - the 190hp xDrive 20d derivative and the 231hp xDrive 25d. Efficiency's class-competitive, the best figures possible from a front-driven sDrive 18d diesel variant that manages up to 62.8mpg on the combined cycle and up to 119g/km of CO2.
Overall
BMW used to go to great lengths to tell us that its X-models weren't SUVs but SAVs - 'Sports Activity Vehicles'. In the past, it might have seemed that the Munich maker was splitting hairs with its product definitions but in the case of this X2, we feel the need of a slightly different way of defining its segment status. 'SAV' might as well be it. A crossover defines 'SUV-ness' within the parameters of family hatchback sensibility but an SAV like this one re-interprets the genre with qualities of style and agility. That's one way of looking at an X2. Another might be to dismiss it as a fashion-led family hatch with ideas above its station. Your perspective will be definite either way. But then cars of this sort ought to polarise opinion - and we can't help liking this one. It's precisely because it compromises traditional SUV values that it doesn't saddle you with the kind of compromises that cars in this class usually deliver on the road. So you'll enjoy driving it as much as you'll enjoy looking at it. Well, provide you can cope with the firm-ish ride quality anyway.
In summary, provided you can afford the premium asking prices, there's lots to like here. And BMW packaged this car up with enough product logic to allow you to justify what would essentially be an emotive rather than a fundamentally rational purchase. Probably nearly all the things you own that you really like fall into that category - and if an X2 does as well, then if you're browsing in this segment, it's quite possible that nothing else will do.