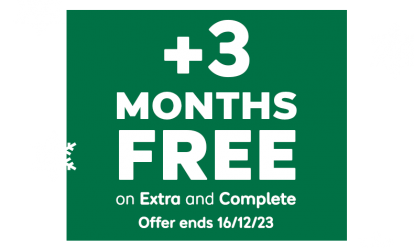 With 12 months of cover, new customers get an extra 3 months for free*.
*Added after 12 months, excludes Basic cover. New customers only. Ends 16/12/23, 7am.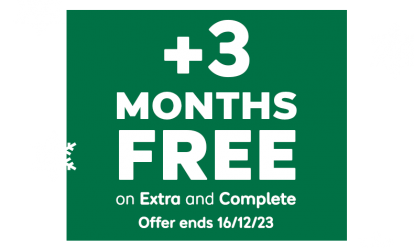 By Jonathan Crouch
Introduction
Back in 2019, one in every ten BMWs sold was an X1. This improved version of the 'F48'-series MK2 model launched in that year aimed to capitalise on this sector's popularity, providing potential Qashqai-class buyers with a premium-badged option that in this form became an even classier choice. Efficiency, practicality and cabin quality were all strongpoints, plus with this updated model, BMW added the option of plug-in hybrid power. So does this revitalised X1 make sense as a used buy? Let's find out.
Models
5dr SUV (sDrive18i / sDrive18d / xDrive18d / xDrive20i / xdrive20d/ xDrive25e)
History
Today, it's hard to imagine a BMW line-up without an X Series range of performance-minded SUV models. The Bavarian brand calls these 'SAV's or 'Sports Activity Vehicles' and these days, they account for over a fifth of the company's worldwide sales, with the starting point of the line-up being the X1. The X1 model we're going to look at here is the one launched in 2019, a substantially improved version of the 'F48'-series second generation design.
This was a car provided to get customers onto the first rung of a ladder that the Munich maker hoped would lead on to ownership of its larger and faster X2, X3, X4, X5, X6 or even X7 models. But it was also there to give BMW something that its larger Audi Q5-sized X3 design was too heavy and expensive to deliver: namely, entry into the volume part of the SUV market, specifically here the lower part of the mid-sized segment. Like its close rivals, the Audi Q3 and the Mercedes GLA, this was the kind of car BMW hoped you'd like if you needed a Crossover sized like a Nissan Qashqai, a Volkswagen Tiguan or a Ford Kuga but wanted it with a smarter badge.
These days, this is an important niche for a premium maker and to begin with a few decades back, BMW rather struggled to credibly fill it. The original 'E84'-series first generation X1 of 2009 was. well, very average. Based on an old fifth generation version of BMW's 3 Series Touring estate, it looked odd and had to carry around a rear wheel drive platform that compromised the space and practicality that a car of this kind really ought to have. Importantly though, it was one of the earliest arrivals in this segment, so sold well anyway. But by 2015, with premium competitors piling into this sector, a far more competitive proposition was required and this 'F48'-series second generation model provided it. Redundant rear-driven mechanicals were ditched in favour of the hi-tech UKL chassis the brand had created for its 2 Series five-door models and the third generation MINI Hatch, which provided the perfect platform for a considerably more sophisticated X1.
Buyers responded and the original MK2 X1 sold in its hundreds of thousands; in 2018 alone, almost 280,000 X1 models found new owners, which made the car the segment's sales leader. Indeed, such was the interest that BMW also produced a sportier version based on the same mechanicals, badged the 'X2'. But the Bavarian maker was well aware that the competition was gaining ground. 2017 saw the arrivals of key segment rivals, the Volvo XC40 and the Jaguar E-PACE. A year later, the second generation Audi Q3 arrived, alongside the new Lexus UX and, shortly afterwards, a MK2 generation version of the Mercedes GLA. Hence the need for a significant package of X1 changes in 2019 to keep pace, creating the car we're going to look at here. It sold until late 2022 when an all-new MK3 design was launched.
What You Get
If you happen to be familiar with the original version of this MK2 X1 model, the first thing you'll notice with this post-2019-era facelifted version is its larger grille, which sees the two kidney-shaped intakes meeting in the middle. The lights flanking this aperture are different too, piercing full-LED beams featuring. Things were also spruced up lower down, the previous rather bland arrangement (circular fog lamps and blanked-off corner outlets) replaced by a more confident intake design with smaller rectangular LED fog lamps.
This is the part of this X1 that we think will really sell this car to potential buyers. Look around and the high quality layered fascia curves around the cabin in a symmetrical wave garnished with textured aluminium, satin chrome inlays and carefully-chosen splashes of brightwork. As with the original MK2 X1 model, there's a slightly raised seating position that places you perfectly in front of a set of semi-digitalised dials. The changes made as part of the facelift package were really of the detail kind - things like fresh upholstery options and the addition of contrast stitching on the instrument panel. Of more significance was the adoption of a larger central media screen for the iDrive infotainment system, being 8.8-inches as standard, with a larger 10.25-inch 'BMW Navigation Plus' touchscreen display available to original owners at extra cost. Either way, you get all the usual media features, including a ConnectedDrive' menu that's particularly informative, delivering a range of downloadable apps and access to BMW's suite of 'Online Services', designed to enhance your journey by sending you up-to-date information while you're at the wheel.
You access a seat in the back quite easily thanks to reasonably large door apertures. And once inside? Well there's not much to complain about by class standards. There are cars in this segment that offer slightly more room for legs and heads (Volkswagen's Tiguan for instance) but not many. And this BMW's cause was enhanced by the availability of a sliding rear bench offering 130mm of back-and-forth adjustment - try and seek out an example whose original buyer specified this feature. Reclining rear seat backs were standard and scalloped seat backs free up extra space for your knees, making it possible for one six footer to sit behind another in reasonable comfort.
Out back, first impressions are encouraging. Once the powered hatch rises, you're provided with a very reasonable 508-litres of cargo capacity. To give you some context, you're looking at the same sort of space as you'd get in BMW's 3 Series Touring estate and only 42-litres less than is provided by the brand's supposedly much larger X3 model from this era.
What You Pay
Please fill in the form here for an exact up-to-date information.
What to Look For
Our owner survey revealed many satisfied users of this 'F48'-series X1 model, but inevitably, there were a few issues reported. The main thing we'd check for is for diesel particulate filter problems for diesel cars which haven't ventured onto the highway very frequently. The DPF has to be up to temperature before it can regenerate. Obviously, a fully-stamped service history is vital. This car uses complex engines and only regular and appropriate maintenance will see them go the distance. Otherwise, it's just the usual things. Insist on a fully stamped-up service record and check the alloys for scratches and scuffs.
Replacement Parts
[based on a 2019 model X1 sDrive18i ex-vat] Parts prices for an X1 model from this period can be reasonable if you shop around. We trawled around the internet and found these: An oil filter is in the £11 bracket. An air filter is around £7. Front brake discs cost in the £70-£154 bracket; rear discs are in the £51-£102 bracket. A set of front brake pads is around £29-£92; rear pads are around £24-£54. A starter motor is in the £106 bracket; an alternator is around £352; wiper blades are around £5-£37.
On the Road
You don't primarily buy a compact SUV of this kind to throw it about, though if you do so here, you'll actually find that this car is slightly more interesting to drive than most of its class counterparts from this era. Why? Well because all the key elements are in place for a decent driving experience: namely a low centre of gravity, a wide track, optimised weight, a stiff body structure and, as you'd expect from a BMW, near-perfect 50:50 weight distribution. Don't get us wrong; this car isn't one you'd take out and drive just for the fun of it, but if you do have to push on in this BMW, there's a bit more to the experience than is the case with most rivals. As before, the engine you choose will dictate whether your X1 is available in either front-driven 'sDrive' guise or all-wheel-driven 'xDrive' form. The 4x4 'xDrive' layout gives you just enough on-demand traction for icy days and muddy tracks.
The volume part of the range, as with the original version of this MK2 model, offers around 140-150hp and concentrates on either the '18i' petrol version or the '18d' diesel. We'd favour the efficient '18d', which in sDrive manual form can manage up to 56.5mpg on the WLTP combined cycle and up to 133g/km of NEDC-rated CO2. If you like the idea of around 190hp in your X1 and can afford a bit more, we'd point you towards the auto-only '20i' petrol or '20d' diesel derivatives. You only get manual transmission with the lowest-powered '18i' and '18d' variants - but even with these, most X1 buyers opt for an auto, a dual-clutch Steptronic 7-speeder with petrol versions or a torque converter 8-speder with the diesels. You have to have an auto if you want to consider the cleverest X1 variant, the 'xDrive25e' plug-in hybrid. This mates a 124hp version of the '18i' model's 1.5-litre three cylinder petrol engine driving the front wheels with an 95hp electric motor, which powers those at the rear and draws its energy from a rechargeable 9.7 kWh lithium-ion battery. Keep that topped up and a 31 mile WLTP-rated all-electric driving range is possible.
Overall
There's a touch of extra class about this post-2019-era facelifted BMW X1. Infotainment provision is cutting-edge and it's appropriate that the Munich maker took a lead here with plug-in technology. For most buyers, this X1 would make far more sense than a comparably-aged version of BMW's comparably-sized 3 Series Touring - and there aren't too many reasons to pay more for a comparably-aged version of the Bavarian brand's larger X3 model either.
And in summary? Well we can see why this MK2 X1 was the best selling contender of its kind in its production era. The brand might have preferred not to call this an 'SUV' but the truth is that amongst compact models, this X1 epitomises the kind of car that term now defines in today's market. It delivers all the key elements needed from a modern fashion-led compact family crossover, but also has an essential dose of that BMW 'want one' factor that's done so much for the Munich maker's sales. You'll need to be convinced of that to choose one, but if you are, you'll find this Bavarian model difficult to ignore in this over-crowded sector if you're looking for a model of this kind from the 2019-2022 era. The X Factor? You might well think this car has it.