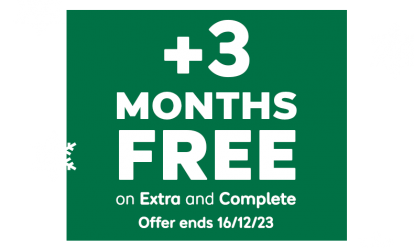 With 12 months of cover, new customers get an extra 3 months for free*.
*Added after 12 months, excludes Basic cover. New customers only. Ends 16/12/23, 7am.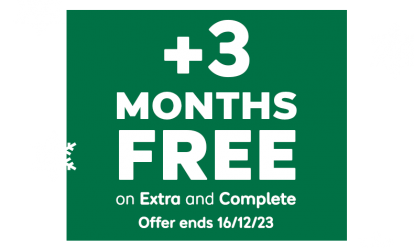 By Jonathan Crouch
Introduction
BMW's 5 Series Gran Turismo brings SUV, large estate and luxury saloon qualities to a package that offers executives something very different. There's nothing quite like it.
Models
5dr executive hatch (Petrol - 6 cylinder 306bhp [535i], V8 407bhp [550i] / Diesel - 2.0 184bhp [520d], 3.0 6 cylinder 245bhp [530d] or 299/313bhp [535d] - trim levels SE, Luxury, Executive & M Sport)
History
Back in 2009, we all thought that with its 7 Series luxury saloon, its huge 5 Series Touring executive estate and its X5 luxury 4x4, BMW had pretty much covered all the bases for well-heeled family buyers. Not a bit of it. The Bavarian maker also decided that there was room in the market for a model combining the best bits of all these cars: long distance comfort, practical carrying space and purposeful elevated SUV style. They called it the 5 Series Gran Turismo.
It was a rather awkward-looking thing but it was extremely spacious and extremely luxurious. BMW initially said it wouldn't offer the car with xDrive 4WD, but later relented and made this feature available as an option. The 5 Series Gt range was facelifted in 2013, at which point an entry-level four cylinder 520d diesel variant was added to the line-up. The car sold slowly until early 2017, after which it was replaced by the slightly more up-market 6 Series Gran Turismo model.
What You Get
A 5 Series GT is certainly big - longer than a Land Rover Discovery - and looks it, despite the stylists' efforts to disguise the fact with frameless side windows, prominent swage lines down the flanks and a plunging roofline at the rear. At least it's unmistakably a BMW, though as to what kind, the 5 Series badge is a little misleading since this car actually sits on a 7 Series platform and is 300kg heavier.
Despite all that bulk, there's still only room for five inside. Well, more accurately four, since at the back, the middle seat leaves you perched uncomfortably on a fold-out armrest, so is only for occasional use. Higher trim levels discard it completely, concentrating simply on providing more opulent rear space for two. Mind you, even in the theoretical five-seat configuration most examples tend to feature, the two brilliantly comfortable rear seats really are from the super-luxury level, sliding back and forth by up to 100mm and reclining for greater comfort on longer trips, with the result that they offer you the legroom of a limousine and the headroom of an SUV. Relaxing here, enjoying the airy feel provided by the standard full-length glass panoramic sunroof, you realise at last where the designers' priorities lay in using all of that body length.
It wasn't in bootspace, the 440-litre standard capacity easily bettered by the 500-litres you'd get in a 150mm-shorter 5 Series Touring from this era. Still, if you're bothered about that, the GT is ready to make amends by offering you a super-clever dual-opening boot arrangement. As with the first car we saw this on, Skoda's Superb, the idea is that you can use your car either as a saloon or a hatchback. You either open the lower half of the tail like a conventional boot lid, or, using a separate catch, the whole tail, including the rear window, as one unit.
Access the rear like this in hatchback form and, as you would expect, luggage capacity can be increased by split-folding the rear seats - giving you up to 1700-litres of space, though the seats don't fold completely flat. You don't even have to worry about the huge rear parcelshelf getting in the way as it can be stowed neatly away in a special compartment made for it under the load floor. Slam down the hatch and examine it carefully and you notice a couple of things. First that there's no rear wiper - a little irritating in a car this expensive claiming hatchback versatility. Second that that the actual clear glass section isn't very great, meaning that from the front, rearward visibility isn't very good. Still, when you are at the wheel, it's as plush as any 7 Series luxury saloon, but with its own distinctive style offered by a backlit matt silver insert that runs the width of the dashboard and a fascia that lights up with smart digital dials.
What You Pay
Please fill in the form here for an exact up-to-date information.
What to Look For
Many 5 Series GT owners we came across in our ownership survey were quite satisfied. However, there were a few issues reported, by far the most regular one being issues with the air suspension. Quite a few owners we came across had had to replace their cars' rear air suspension airbags; apparently, the 'bag on the nearside is particularly prone to damage from kerbside rubbish. Quite a few owners also reported excessive tyre wear: that seems to be due to the characteristics of the standard runflat tyres and incorrect chassis geometry settings. One owner we came across reported a gearbox fault. Another experienced an oil leak. And yet another had the rear electric windows in his car fail. There are also issues with the surfaces of the alloy wheels pitting: check the rims carefully on the car you're looking at.
Replacement Parts
(approx prices based on a 2014 520d GT ex VAT) An air filter costs in the £47 to £63 bracket, an oil filter costs around £14 and a fuel filter costs in the £27 to £30 bracket. Brake pads sit in the £33 to £50 bracket for a set. Brake discs sits in the £195 to £205 bracket. You'll pay around £19 to £26 for a drive belt, around £35 for a thermostat, around £85 for a water pump and around £500 for a radiator. Tyres sit in the £35 to £45 bracket. Wiper blades cost in the £4 to £18 bracket, though you could pay up to around £38 for pricier brands. The wing mirror glass is priced at around £13. Shock absorbers cost in the £80 to £85 bracket, though you could pay up to around £125 for a pricier brand. A cylinder head gasket costs in the £30 to £47 bracket, though you could pay up to around £67 to £125 for a pricier brand.
On The Road
On the Road
At the wheel, since this car sits 8cm higher than a conventional saloon, you're seated high and SUV-like, which is always nice. There's nothing SUV-like though, about the driving experience, with its remarkable agility for a car of this size and tenacious grip, despite the absence of four-wheel drive, even as an option. True, the steering could do with a bit more feel, but you can do something about that thanks to the standard fitment of what BMW calls 'Dynamic Drive Control' which can adjust the steering, throttle and gearshift eagerness of the standard 8-speed ZF automatic 'box through four different modes - comfort, normal, sport and sport+. You simply choose your mode depending on the kind of roads you're travelling on and the kind of journey you're hoping to have.
It's worth pointing out though that this won't do much to change the ride quality, nor may it be enough for you to keep that expertly-driven sports saloon behind you on your favourite back route into work. For that, you've to go for a car whose original owner went a stage further and spent another £3,500 to tick the boxes for 'Adaptive Drive' and 'Integral Active Steering'. If you've got yourself a 5 Series GT with these features fitted, those four driving modes really start to mean something thanks to adaptive dampers, active anti-roll bars, a variable ratio and variable assistance steering system and even rear wheel steer, to help with parking at low speeds and tight corner turn-in at higher ones.
However your car is specified, it's an accomplished performer given its size, thanks to the use of underpinnings from the 7 Series saloon, elements of which are also used by the stratospherically-priced Rolls Royce Ghost. Double wishbone front suspension is combined with an air-sprung multi-link rear set-up, perfect for Grand Touring but slightly less impressive when you're travelling more slowly over badly pock-marked B roads, particularly if you've selected the optional 20-inch wheels. And it's at low speeds, threading through city streets, that you really realise the sheer size of this BMW.
Under the bonnet, most customers will choose the 245bhp 3.0-litre six cylinder diesel 530d GT version, though a few might be tempted by a couple of petrol options, the 306bhp 3.0-litre turbocharged 535i GT or the 407bhp 4.4-litre V8 550i GT. Given that neither of these variants is appreciably faster than this diesel though, we can't really see the point. Rest to sixty in just over six seconds is quite as fast as you'd want to go in a car of this kind. And it's speed that's achieved with awesome levels of refinement and quite astonishing waves of torque: even at 125mph, the engine's still relaxing at 2,200rpm. Very GT. BMW said at this model's original launch that its xDrive 4WD system wouldn't be offered, but this was made available as an option to buyers later in this car's model life.
Overall
It's hard to fault the thinking behind this 5 Series Gran Turismo. You'd think, after all, that there would be a significant number of luxury saloon buyers wanting SUV-style road presence, plenty of SUV owners needing something a little less in your face and even a fairly large-sized batch of executive estate customers wanting something a little more interesting this time round. Now all of these people had options before this 5 Series GT came along of course, but these always required compromising on the core values that each group held dear. In contrast, this BMW offers more of what they want with none of the concessions normally needed.
Of course, there's always the danger that in trying to be too many things to too many people, you can end up pleasing nobody, but then this German brand has never been a company averse to taking a few risks. In this case, that's brought us a fascinating blend of upmarket class, refinement, and practicality. It's over long distances at high speeds though, that it really comes into its own. A Gran Turismo - just as BMW promised.