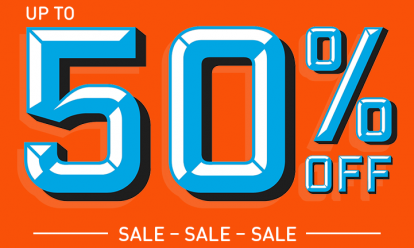 Get covered in our half price Breakdown Cover sale from just £7 a month.* We're the UK's best breakdown provider as voted by Auto Express drivers 2021.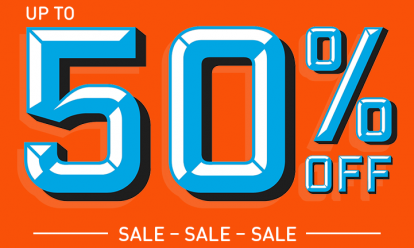 By Jonathan Crouch
Introduction
BMW's first generation 'F33'-series 4 Series Convertible persevered with the neat metal-folding roof that had been used by its direct 3 Series Convertible predecessor. This open-topped '4' aimed to offer a different option to Executive segment cabriolet buyers not already swayed by the competing charms of rival open-topped versions of the Audi A5 and Mercedes E-Class. You won't get the large boot and cutting-edge driving dynamics of the 4 Series Coupe, but compensations come in the form of refinement, security and drop-top desirability. You'd like one.
Models
2dr Convertible (Petrol - 2.0 184hp [420i] & 252hp [430i], 6 cylinder 326hp [440i], 6 cylinder 431hp [M4] / Diesel - 2.0 190hp [420d], 3.0 6 cylinder 258hp [430d] or 313hp [435d] - trim levels SE, Sport, Luxury & M Sport)
History
It's the thing that makes a BMW handle like a BMW should. We're talking of the brand's famous 50:50 weight distribution, something the Munich marque makes possible by the almost unique rear wheel drive configuration it applies to most of its models. But with this car, put at risk - the first generation 'F33'-series 4 Series Convertible.
The reason for that is also the main reason why you might buy this car - its metal folding roof. Alone in the executive convertible segment in the 21st century's second decade, BMW continued with this arrangement, rather than the soft-top fabric roof mechanisms rivals Audi and Mercedes used. It's a unique touch that'll tempt people liking the security, refinement and pavement wow factor of a folding metal top. But the system weighs a quarter of a tonne and needed complex, heavy mechanicals that had to be very carefully positioned to get anywhere near to that perfect weight distribution we mentioned at the beginning.
Still, the promise with this car was that the German engineers had managed to do just that more effectively than they did when battling with the same configuration in this model's direct predecessor, the fourth generation 'E90' vintage 3 Series Convertible. By 2014, with all Coupe and Convertible BMW models by then identified by even-numbered designations, that '3' had become this longer, lower, wider '4'. Compared to the 'E90' model, this 'F33' design was more efficient yet more powerful, 40% stiffer and offered a 4WD option, along with extra hi-tech connectivity. Rear passengers got a little more space thanks to a wheelbase increase and luggage was a bit easier to get into the restricted boot.
The car was lightly facelifted and updated with various new petrol engines and suspension changes in 2017. And in that form, it sold until late-2020, when a second generation fabric-topped design arrived.
What You Get
In the 21st century's second decade, BMW alone persisted with the metal-folding roof concept in the mid-sized convertible segment, so if you prefer this 4 Series Convertible to either of its two direct rivals, Cabriolet versions of the Audi A5 and Mercedes E-Class, that's likely to be the major reason why. Sure enough, there's something very impressive about the way the three-piece retractable hard-top goes through its various machinations and the result is undeniably very sleek, even when the roof is up. It's hard though, to get too enthusiastic over a concept that BMW itself seemed uncertain about. These roof mechanicals exact quite a penalty in terms of weight, so while this 4 Series Convertible model was around 20kgs lighter than its direct 3 Series Convertible predecessor, it was still 250kgs heavier than a directly comparable 4 Series Coupe. Which is the main reason why Convertible versions of the brand's smaller 2 Series and larger 6 Series models from this era were both soft tops.
We mentioned the old 3 Series Convertible: the styling here is subtly different, this replacement 'F33'-series model being longer, lower and wider - but still every inch a modern BMW. So all the Munich maker's classic cues are present and correct: short overhangs, long bonnet, set-back passenger compartment, shallow frameless side windows and signature Hofmeister kink on each C-pillar. The tick-shaped Air Breather ducts behind the wheel arches in the aluminium-crafted front wings are a nice touch too.
The rear end continues the theme, emphasising this model's increased track width through prominent horizontal lines and stretched L-shaped LED taillights at the outer extremities of the car. Yes of course it'll all be more eye-catching if you get a pricier bespoilered M Sport variant here rather than a base SE model but even at the lower end of the line-up, there's enough, if not to actually get the pulse racing, then at least to get it into its overalls and helmet.
Having to create a pretty shape that effortlessly swallows all the roof-work's sliding metal panels must have been quite a design challenge but here, that was reasonably well carried off, helped by the fact that like all the most modern folding hardtops, the BMW system - which takes 20 seconds to operate and can function at speeds of up to 8mph - uses three rather than two-pieces. The advantage of this is that you don't need a distended rear end on the car to accommodate the larger sections of a two-piece roof. The downside of stacking three rather than two pieces on top of each other in the boot is that when they're all folded and sandwiched together, there's not a great deal of luggage space left. With the roof up, you'll get 370-litres of cargo capacity. But fold it down and that figure falls to just 220-litres. Roof-down in the same configuration, a Mercedes E-Class Cabriolet would give you around 30% more space: an Audi A5 Cabriolet would give you around 70% more space.
In defence, BMW point two things out. First, that these totals are better than they were for the old 3 Series drop-top model (which managed 350 and 210-litres). And second that there's a helpful feature by which you can press buttons on the boot lid to electrically lift or lower the folded roof panel sandwich slightly so that bags can more easily be either loaded or unloaded from the boot. Original customers were also offered an extra cost 'Interior Comfort' package that provided split-folding rear seatbacks and a ski hatch allowing you to poke through longer items into the cabin.
The other thing you'll be wanting to use if you're not using the rear seats for people is the improved wind deflector - which unfortunately was also optional from new. It usefully reduces roof-down turbulence on the move and we can't imagine why anyone would buy this car without it. When not needed, it can be stored behind the rear seats to save space.
But let's assume you need the two rear seats for people. Getting to them isn't the easiest task in the world and once you're seated, you'll find that the extra 50mm of wheelbase and 26mm of length this car enjoys over its 3 Series Convertible predecessor really tells, freeing up 13mm more stretching room for your lower limbs. Cup holders and a small tray are provided between the chairs. Headroom when the roof is up can be a bit tight for taller folk but otherwise, most adults will be fine in the back on all but the longest trips.
And at the wheel? Well, there's a low-set driving position, a grippy three-spoke sports steering wheel and integrated retractable seatbelts handed to you (rather slowly) by a neat 'belt butler' once you get in. And, you get other thoughtful touches too. Take this issue that many convertible owners will identify with: it's a beautiful summer's day, you arrive back in the office after lunch, park the car in your reserved space and pop in for a couple of hours work - before getting into the car to drive home and promptly cremating yourself on upholstery that's hot enough to fry an egg. To avoid such embarrassment and discomfort, BMW provided standard Sun-Reflective Technology for the lovely leather upholstery you get with this car. Specialised pigments that reflect infra-red radiation are embedded into the hide. And this means that areas that are exposed to sunlight for a prolonged period remain up to 20 degrees cooler than similarly coloured but untreated leather would. Just make sure you remember the factor twenty.
Beyond all of these touches, there really isn't much to set this cabin apart from that of any other compact BMW. Which is either a missed opportunity or a very good thing, depending on your point of view. Whichever camp you favour, you can't argue that the fundamental ergonomics are virtually flawless and nicely set off by the leather and high gloss black finishes.
Whatever your view on that, you won't be able to fault the ergonomics, the main dials in particular a picture of clarity. Optional on this car was the Air Collar, a concept first pioneered by Mercedes, with vents below the head restraints that can massage your neck with comforting warm air on cold mornings. Otherwise, everything is as it would be in a 4 Series Coupe. As with that model, we particularly like the easy access to the climate and stereo controls that doesn't require you having to root around in submenus on an infotainment touch screen. You don't get that kind of touch functionality here - and you don't need it because BMW's iDrive system works so well, even if its screen isn't quite as well integrated into the dash layout as, say, you'll find with the Audi MMI set-up. There's an awful lot on here - from maintenance schedules and visual handbook representations to the many, varied and mainly optional functions that make up the Munich maker's ConnectedDrive system. Yet it's all very easy to find, particularly with the revised rotary controller that's part of the optional BMW Professional set-up.
What You Pay
Please contact us for an exact up-to-date valuation.
What to Look For
Obviously the roof is the first thing to check. Check that it opens and closes in around 20 seconds and there are no undue whistles and creaks when it's in place. Various recalls when the car was new concerned issues with engine stalling and the bolts on the rear axle. Check that these recalls have been attended to if they apply to the car you're looking at. Most of the 4 Series Gran Coupe buyers in our ownership survey were very happy with their cars but inevitably, there were a few that had issues. One owner mentioned corroding brake calipers and a disfiguring of the trim panel over which the folding roof sits. Check both issues
In our 4 Series ownership survey, one owner had to replace a catalytic converter, an exhaust pipe and an auxiliary radiator, while on another, the air tube on the turbo broke. Elsewhere in our survey, there were problems with water pump thermostats and rear indicator bulbs. On one car, the front camera tended to fail in high climate temperatures or when sunlight directly shone on it. Niggly problems included a failure of the trunk release, the remote entry system and the front passenger's electric seat. There were also issues with the surfaces of the alloy wheels pitting: check the rims carefully on the car you're looking at. Otherwise, it's the usual issues; check for kerbed alloys (ask for a reduction of around £70 a wheel if so); and insist on a fully stamped-up service history.
Replacement Parts
(approx prices based on a 2017 420d Convertible ex VAT) An air filter costs in the £8 to £11 bracket. An oil filter costs around £8. Front brake pads sit in the £40 to £80 bracket for a set, though you could pay up to around £100 for pricier brands. Front brake discs sit in the £105 to £122 bracket, though for pricier brands, you could pay much more. Rear discs can cost up to around £356. Wiper blades cost around £12-£14. A rear lamp is priced at around £145-£163. A front bi-xenon headlamp costs in the £546 bracket.
On The Road
On the Road
Is the average BMW 4 Series Convertible customer going to approach this car wanting to sling it around a bit? Provided the variant in question isn't the hot rod M4 model, we suspect not. Which is perhaps just as well, for comfort is higher on this car's priority list than cornering heroics. To be fair, this model is more dynamically inclined than its direct Audi A5 and Mercedes E-Class Cabriolet rivals - you get that classic BMW hunger to turn into bends and lovely front to rear balance, helped by the near 50:50 weight distribution. To compete with Audi, BMW's xDrive all-wheel system was even offered at the top of the range. But it's the standard rear driven layout that really marks this car out from its competitors. Super-effective traction and stability systems keep those back wheels in check so that if you're not a driving enthusiast, you'll notice no difference. But if you are, then the feeling of being propelled up the road by the back wheels as you exit a bend never fails to offer up a great feeling of pleasure.
It helps that feedback from the tactile, pleasantly chunky three-spoke sports steering wheel is far better than you fear an electric steering system might offer, complementing corner turn-in aided by the fact that this car is fully 40% torsionally stiffer than its 3 Series Convertible predecessor. So it impresses at first acquaintance, but it's also the sort of car that has more to give the more you ask of it. Just how much more depends upon a number of factors, the first of which is your selection of modes from the standard Drive Performance Control system, the rocker switch for which you'll find down by the gearstick.
You might be familiar with this kind of thing, a set-up that allows you to tweak the steering, throttle and stability control system thresholds depending on the operating mode you select. Gear change times too if, like many 4 Series buyers, you decide against a variant with the slick 6-speed stick shifter and opt for a much more common one with the 8-speed auto transmission that comes with steering wheel paddles and a natty launch control system for would-be Alonsos. Ignore Drive Performance Control - or select its most relaxed 'Comfort' or efficient 'ECO PRO' settings - and the travelling experience in this car, though very comfortable, isn't especially memorable. Push the rocker switch forward into 'Sport' though and the reaction you get immediately feels keener and more alert. More like the kind of 4 Series enthusiasts would expect this car to be.
To really create that kind of machine though, you've to get a car whose original owner spent a bit of extra money, possibly on stiff M Sport suspension but preferably on the M Sport Adaptive Suspension set-up we'd recommend, a system able to alter the ride to suit the road you're on and the mood you're in. It'll firm up nicely in 'Sport' mode and, if you've got a car whose original owner ticked the box for this particular option, the system will also offer an additional 'Sport +' setting that'll relax the DSC control to give you a little more tail-out cornering leeway - if you should be that way inclined.
On to engines. Over 60% of original buyers favoured a black pump BMW, so you're very likely to find a 420d variant, a car with the same 184 braked horses as its petrol-fuelled 420i counterpart but nearly 30% more torque, 380Nm making itself keenly felt from low revs. The most obvious stats don't immediately bear this out - both cars make 62mph from rest in around 8.2s (0.7s slower than their Coupe counterparts) on the way to a top speed of just under 150mph - but you really feel the diesel's extra torque out on the road.
Diesel drivers in search of extra horsepower can get this base diesel model's four cylinder engine uprated to 218bhp in a 425d variant able to trim the 0-62mph sprint time to 7.3s. A six cylinder diesel in this car though, takes performance to another level. The 430d with 258bhp manages the same stat in 5.9s, while the top automatic-only 435d reduces that to 5.2s and adds the standard security of xDrive 4WD. Both models must be artificially restrained at 155mph, as must the three properly quick mainstream petrol variants. For models made in the 2014-2017 period, first amongst these was the 245bhp four cylinder 428i, good for 62mph in 6.4s, which makes it only fractionally slower than the six cylinder 306bhp 435i - and at a substantial saving. If we couldn't stretch to the flagship 431bhp six cylinder twin turbo supercar-slaying M4 model, then we think the 428 would be our variant of choice.
But we haven't yet talked about the roof. If the sun comes out or the heavens open, it's nice that you don't have to stop at the side of the road to either retract or erect it (as was the case with the previous 3 Series Convertible metal-roofed model), though you do have to slow to a speed of below 8mph for the 20 seconds the three metal panels take to assume their necessary positions. When the top is up, the refinement you get is indistinguishable from that you'd expect to find in the 4 Series Coupe model, thanks to a number of design improvements made to this Convertible version. These include a sound-absorbing headliner that reduces wind noise by up to 2dB.
This 4 Series Convertible was updated in 2017 and as part of the changes, the 428i and 435i petrol variants were, respectively, replaced by 430i (252hp) and 440i (326hp) models, which sat below the range-topping 431hp M4 variant. Across the range, the suspension was also revised as part of this model update, the standard passive set-up as a result being firmer than before. That slightly increased take-up of the 'Adaptive M Sport Suspension' variable damping set-up we'd recommend. As with the original version of this car, a 'Drive Performance Control' system tweaks response from the throttle, the steering and the optional 8-speed auto gearbox to suit the way you want to drive.
Overall
Like many of its owners will be, BMW was quietly satisfied with this 4 Series Convertible. While you sense that the Munich engineers might have preferred a soft-top configuration, they certainly made this one work very effectively and if you can live with a smaller boot, the metal hard-top roof layout offers upsides in security and refinement, without too much impact on efficiency. Would this car be a more engaging driving machine without its weighty roof mechanicals? The extra sharpness of its 4 Series Coupe stablemate certainly suggests that. We sense though, that most buyers of this open-topped version will be quite happy with a more relaxed, comfortable demeanour. That is, after all, as much as competitors from Audi and Mercedes offer - and those brands can't deliver the engine choice BMW provided here.
In fact, a lot of boxes are ticked by this car if you can afford its asking price. You get impressive safety systems, high residual values, above average rear seat legroom and a sheer depth of engineering that rarely fails to impress. As a result, in many ways, it's probably the most complete contender in this segment from this era and, best of all, it looks as striking and expensive as a convertible of this kind should when the sun's out and all is right with the world.