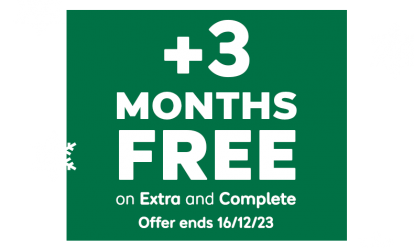 With 12 months of cover, new customers get an extra 3 months for free*.
*Added after 12 months, excludes Basic cover. New customers only. Ends 16/12/23, 7am.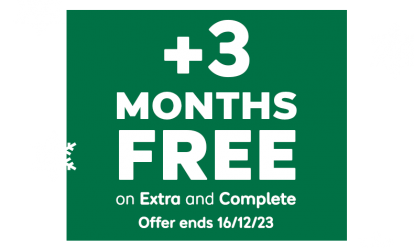 BY ANDY ENRIGHT
Introduction
If ever a car was granted an easy run at a target, the E36 BMW 3 Series Convertible was it. Whilst the saloon had to contend with the Mercedes C-Class and the Audi A4, the Convertible version had no C-Class convertible nor topless A4 Convertible to interrupt its smooth ride to big profits.
Shopping for a used BMW 3 Series Convertible opens up a big market, plenty of choice and the opportunity to buy as many lemons as gems. Although BMWs are, on the whole, admirably reliable, there are a few facts you need to go equipped with. Find out here.
Models
Models Covered:
E36 3 Series Convertible - 1994-2000
(318i 1.8i, 320i 2.0i, 323i 2.5i, 325i 2.5, 328i 2.8i, M3 3.0 & 3.2 Convertible)
History
Although the E36 or third generation BMW 3 Series first arrived on British shores in the early Spring of 1991 it may have escaped your attention that the stylish convertible versions didn't put in an appearance until some three years later, suggesting that the conversion from hard top to soft was more than a mere tin-opener job.
Three engines were initially offered, the four-cylinder 318i and six-cylinder 320i and 325i derivatives. The 316i and diesel models were never available with the E36 convertible body shape. A couple of months later the 286bhp M3 Convertible was launched, a car that many felt never warranted the M badge, being far softer in focus than its boxily aggressive E30 predecessor.
March 1995 saw the introduction of the 328i Convertible, replacing the 325i whilst in January 1996 the M3 got even more power and a six-speed gearbox. The 321bhp M3 Evolution Convertible proved hugely popular with those who preferred carousing to cruising. Spring 1997 saw the introduction of the 2.5-litre 323i engine which replaced the 320i in convertible guise.
All models got a minor makeover in September 1997 that included equipment upgrades and subtly different front end treatment. A sequential manual gearbox option for the M3 Evolution was introduced in January 1998 but didn't prove popular. The Convertible survived until early 2000 when it was replaced by a Convertible version of the E46 series.
What You Get
The 3 Series Convertible was the default choice if you needed German quality, four seats and a soft top although it's a little-known fact that Saab convertibles outsold their Munich rivals in this country. No matter, if you want the best, you know where to look. Few compromises were made in the development of the 3-Series convertible. The electric hood still stands comparison with some of the better hoods made today, there's still enough legroom for four full grown adults and the interior design has hardly dated at all. Still an aspirational vehicle.
What You Pay
Please fill in the form here for an exact up-to-date information.
What to Look For
The E36 3 series has established an impressive reputation in the trade - and not only because its digital odometer is nearly impossible to clock. Watch for loose or ill-fitting interior trim and cold starting problems on earlier models and there have also been reports of water leaks through window seals, and coolant seepage from radiators.
The 328i has been known to have valve and cylinder problems and abused M3 Evolution models can quickly go off colour. Watch for cars which have had many owners (this could be a sign of ongoing problems). Insist on a full service history, ideally with BMW dealer stamps. If you really want piece of mind, buy from a franchised dealer - but be prepared to pay a premium. As with all convertibles, check the soft top for signs of rips, discolouration, water ingress or damage. The folding procedure for the electric hood isn't immediately obvious and an attempt to gorilla the hood down manually can blow the motors.
Avoid the SMG gearboxed M3 Evolution model. This was very much Version 1.0 of a system that would be refined in the E46 model. The version fitted to the E36 was jerky, slow and offered no real performance advantage over a manual shift.
Replacement Parts
(approx based on a 318i Convertible) A clutch assembly is around £130. Front brakepads are around £38, a full exhaust about £360, an alternator just under £225 and a tyre around £40. A starter motor is about £120. A headlamp is about £165.
On the Road
The key consideration with the 3 Series Convertible is chassis rigidity. Lopping the roof off any car tends to produce a slightly wobbly body shell and the soft top Beemer is slightly more pliant than its more rigidly thatched siblings. Nevertheless the difference is subtle and few drivers will notice anything other than a small body shimmy over deep potholes and a quick blurring of the rear view mirror. Settle behind the wheel and it will feel good to be at the helm of a Three series thanks to the solid, quality feel of the controls and the silky-smooth performance. One of the advantages of buying a well cared for example is that the engine should be nicely run-in, so you can enjoy all the performance right from the start.
In the six-cylinder petrol-powered 325i for example, there's plenty on offer. Rest to 60 takes just 7.3 seconds on the way to a maximum of over 140mph. The M3 has performance to spare. Perhaps the only area that betrays the car's age is that of rear passenger wind protection. Sit in the back of a briskly driven 3 Series Convertible with the ragtop down and you'll know what it was like to be in South Dade County, Florida when Hurricane Andrew made landfall
Overall
Does exactly what it says on the tin. The BMW 3 Series of Executive Convertibles. Five stars.