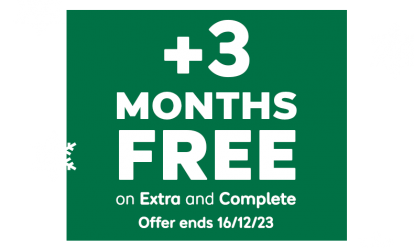 With 12 months of cover, new customers get an extra 3 months for free*.
*Added after 12 months, excludes Basic cover. New customers only. Ends 16/12/23, 7am.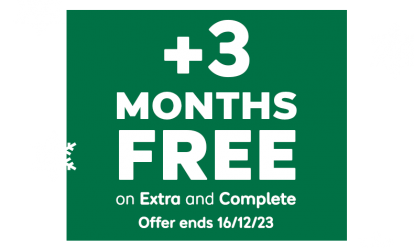 The third generation 1 Series is at its best in base three cylinder 118i petrol form, reckons Jonathan Crouch.
Ten Second Review
BMW is a company that always used to try and do things differently, a refreshing trait in a sea of automotive sameness. The Bavarian brand's reputation as the purveyor of 'The Ultimate Driving Machine' was once fundamentally built around rear wheel drive but this third generation 1 Series is defiantly front-driven. A package that's claimed to be optimum in the base petrol 118i guise we test here.
Background
Why the change away from front wheel drive here? Well, lots of reasons really. BMW wanted more return for its investment in front-wheel drive architecture. And at the same time, the brand was uncomfortably aware of just how much the packaging limitations of rear wheel drive - cramped space for luggage and back seat passengers - were hobbling the 1 Series in comparison to its more conventional Audi A3 and Mercedes A-Class rivals. All of which seemed a bit pointless given BMW's own research showing 80% of 1 Series owners not knowing what end their cars were driven from - and not caring either. The deal was sealed when the Bavarian maker's engineers assured the board that new technology could allow for a switch to front-wheel drive for this car without any real dilution in driving pleasure; we'll see.
What's certainly true is that the change in drivetrain format has, as intended, freed up significantly more interior space than the previous 'F20' version of this car could offer, despite the fact that this 'F40'-series design's roadway footprint is much the same. Sounds promising. Time to put this car to the test in volume 118i form.
Driving Experience
The switch from rear-driven to a front-driven powertrain might be the headline story here but there's plenty else that's new with the engineering of this third generation 1 series design. The Bavarian maker's aim was to repackage this model to a more conventional formula but deliver that in a very BMW kind of way - and that's essentially how this car has turned out. On the move, you get a grippy, confident sense of purpose that rivals can't quite match, with precise, accurate steering and an agile willingness to change direction. All of it aided by near-perfect weight distribution, a clever new 'ARB' traction control system that more precisely meters out torque and a new 'FAAR' chassis that saves around 25kgs of weight. The ride is somewhat firm, but BMW fans won't mind that, particularly as there's now the option of adaptive suspension on top-spec models.
It's quite likely that you'll opt for the base 1.5-litre petrol model we tried, the 140hp 118i variant we're trying here - not least because there aren't any other options if you want a reasonably affordable version of this car that fuels from the green pump. Just as well then, that it's a decent all-round package which offers as much performance as most buyers will probably need, the 62mph sprint occupying 8.5s en route to 132mph. To be frank, we've heard more charismatic three cylinder units, but at least this one's decently refined, bettering a comparable Mercedes A-Class in this regard at highway speeds.
Design and Build
We always wondered what kind of 1 Series BMW's stylists would have come up with if they hadn't been constrained by the need to package around rear-driven mechanicals. In this MK3 model, we have our answer, a hatch that offers a similar roadway footprint to its 'F20' predecessor (it's a mere 5mm shorter), but one delivered to an otherwise very different dimensional formula.
Up-front, you're served up a premium slice of cabin architecture borrowed from the current 'G20' 3 Series model, which means it's very nice indeed. Soft-touch surfaces and the solid feel of all the fixtures and fittings is matched on plusher models by things like contrast stitching and intricate 'Extended lighting' door panel strips. There's plenty of luxury segment technology too, particularly if you pay more for the 'Live Cockpit Professional' package, which matches a 10.25-inch virtual instrument binnacle screen with a classy centre-dash iDrive monitor of the same size. There's some clever stuff incorporated into this extra-cost set-up, including what BMW calls an 'Intelligent Personal Assistant', which is there to answer questions you can voice to the car as you drive it. Out back, there's reasonable rear seat space (for two anyway) and a decent 380-litre boot.
Market and Model
Prices open at just over £27,000 for this 118i and you'll choose between the brand's familiar 'SE', 'Sport' and 'M Sport' designations. A 6-speed manual gearbox is standard, or you can pay £1,350 more to get a dual-clutch 7-speed auto. Even the thriftiest 'SE' trim level gives you plenty; to be specific, 16-inch Star-Spoke alloy wheels, LED headlamps, LED front fog lights, Park Distance Control front and rear parking sensors, heated power mirrors, an alarm and auto headlamps and wipers. There's also a package of 'Active Guard Plus' camera-safety features.
Inside, there's automatic air conditioning, cruise control with a braking function, an auto-dimming rear view mirror and a 'Sport' multifunction leather-trimmed steering wheel. In addition, there's the 'Drive Performance Control' system that, via 'ECO PRO', 'Comfort' and 'Sport' modes, allows you to alter throttle response, steering feel and, on an auto model, gearchange timing, all of it better suiting the way you want to drive.
You'll want to know about infotainment and media stuff too - there's lots of it. Let's start with the fact that all mainstream 1 Series models come as standard with the brand's 'BMW Live Cockpit Plus' package, which gives you an 8.8-inch centre-dash display, your access point for a navigation system, Bluetooth with audio streaming, 4G LTE connectivity, an on-board computer and a decent quality six-speaker 100-watt DAB stereo. There's also a 5.1-inch display in the instrument cluster and an Intelligent Voice Assistant.
Cost of Ownership
The engine range on offer across this third generation 1 Series line-up may not look very different to what was on offer before, but BMW is keen to point out that every single TwinPower Turbo unit has been subjected to significant efficiency fettling - as was necessary to match a class standard vastly improved since the days of the previous 'F20'-generation model. The three cylinder petrol unit we're trying here in this 118i variant for instance, is 5kgs lighter than it was previously.
It all explains why the fuel and CO2 stats delivered by mainstream 1 Series models are now virtually identical to those of directly equivalent Mercedes A-Class variants - we know, we checked. Which is another way of saying that the stats of this BMW are difficult to better in the segment - which wasn't previously the case with this model line. Let's get specific with figures, all of which, as usual, are based around the WLTP readings for fuel and CO2 that see this car in manual form managing up to 49.6mpg on the WLTP combined cycle and up to 130g/km of WLTP-rated CO2. Get it as an auto and figures are much the same.
Summary
We can't help being impressed by the way that the Munich maker has managed to retain so much of this car's eager, dynamic character, despite the fundamental engineering changes visited upon it. This model will still beat most of its rivals for driver appeal. Just not by such a significant margin as before.
But we'll take that, given that this is the first 1 Series with reasonably sleek looks, proper rear passenger space and a decent boot. The cabin's far smarter than it was. And this model is certainly far better prepared than its predecessor in terms of media connectivity and camera-driven safety provision. Now, you'd be able to down-size into it far more easily if it was necessary to do so from a larger BMW model.
In summary, 'der Einzer' has become a whole lot more competitive, especially in this 118i guise. About to choose a Mercedes A-Class, an Audi A3 or even a plusher VW Golf? You really ought to try one of these too. You might be surprised just how much you like it.