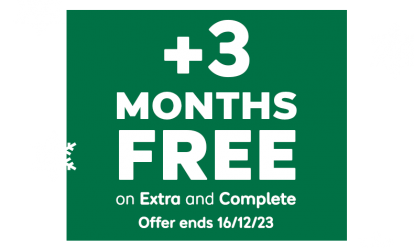 With 12 months of cover, new customers get an extra 3 months for free*.
*Added after 12 months, excludes Basic cover. New customers only. Ends 16/12/23, 7am.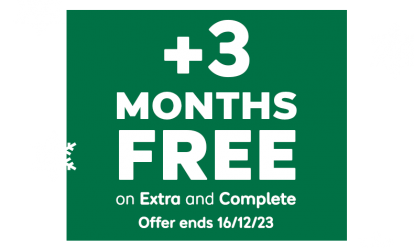 BY ANDY ENRIGHT
Introduction
When I was a teenager, I mapped out a number of benchmarks I needed to hit if I was to call myself successful. I wanted a Porsche by the age of thirty, a Ferrari by forty and a drop top Bentley when I was fifty. The Porsche never materialised, the Ferrari isn't likely to, but I'm still holding out hope for the Bentley. According to my calculations, I might be able to afford a used Bentley Azure but it might take a few things to swing in my favour. I'm currently combing the Telegraph lonely hearts for rich grannies.
Models
Models Covered:
(2 dr convertible 6.7 petrol] )
History
The Bentley Azure started life as the rather clumsily titled 'Arnage Drophead Coupe', making its debut at the 2005 Los Angeles Auto Show. Industry watchers who got to give the show car the once over were under no illusion that this was just the usual pie-in-the-sky showpiece. The engineering was just too good, the systems too integrated to be a one off. Too much resource had already been lavished on this car and it was clear that a production ready example was very close. Work on the Azure started in January 2004 and only the introduction of new technologies and advanced production techniques meant it could be produced in such a short timescale, as Ashley Wickham, Chief Engineer, explains: "The real challenge of this programme was to develop a car that had such stylish lines in the timescale we had available. With good planning and close teamwork, we were able to combine simultaneous engineering and design with the latest 'fast-track' technologies - it was a great mix of conventional and new thinking.
Fast forward top early 2006 and the first press drives of the Azure convertible were conducted. Priced at a heady £222,500, this car was unashamedly an opulent Bentley of the old school yet was endowed with many unexpectedly high-tech touches. In fact, the Azure kickstarted a root and branch revision of the Arnage line.
What You Get
The Azure, is based on the latest Arnage chassis, and shares much the same look to the front end. Move back and the entire cabin and rear of the car have been completely redesigned with a unique interior said to be influenced by contemporary furniture design. One glance inside suggests that it is cutting edge Scandinavian designers rather than Linda Barker at DFS that supplied the influences.
"The Azure is the latest in a long line of much admired Bentley convertibles and we wanted to reflect that heritage as directly as possible," says Dirk van Braeckel, the Director of Design for Bentley Motors. "The key to a four-seater convertible is that its grace and elegance is on display when the roof is down but it shouldn't lose any of that beauty when it is raised. We think we have struck that balance with the beautiful lines of the roof." The three-layer canvas top features seven bows for shape and rigidity and electrically raises and lowers in 25 seconds. In order to achieve a rakish profile, the windscreen has been inclined as far as possible. Because the roof stows in its own dedicated well, there's no change in the amount of boot space when the hood is up or down.
Other dynamic details include prominent wheelarches and a tapered rear end that results in what Bentley dub a 'horseshoe trailing edge.' This shape recalls the first Crewe-built Bentley, the 1946 MK6, the bold front and almost delicate rear giving the impression that all the power is stowed up front. It's not a false impression either.
Everywhere you look there are intriguing touches. The LED tail lamps utilise technology borrowed from the Continental GT Coupe, while there's a good deal more chrome than on contemporary Bentleys, ringing the lamps, on the exhaust finishers, bumpers, sills and 19-inch alloy wheels. The elegantly curved rear seat and armrest are beautifully finished and for added atmosphere, indirect lighting casts a warm pool of light behind the door arm rests. Burr oak veneers with a Boxwood inlay contrast with Cotswold and Nautic Blue leather trim, while a unique chrome and wood steering wheel acts as a key internal design feature.
What You Pay
Please fill in the form here for an exact up-to-date information.
What to Look For
The Azure is too new to have developed any significant faults so the usual rules apply when looking at a vehicle of this ilk. Give the wheels and tyres the once over and make sure that all electronic functions are operating. The hood is a particularly expensive piece of equipment so check for damage or discolouration. All major and minor service intervals should have been hit on the nose but it's likely your prospective Azure may not even have accumulated the mileage yet. An interim oil change is always a good sign of a diligent owner.
Replacement Parts
(approx based on a 2006 Azure) Bentley spares prices certainly aren't cheap, although they are only slightly more than a number of far more prosaic manufacturers. The famed durability of Bentleys should also offset the cost of parts. A new radiator for an Azure is in the region of £550, whilst a starter motor retails at around £450. A headlamp costs around £500.
On the Road
With a twin-turbocharged V8 engine under the bonnet, this Azure is good for no less than 450bhp. Double wishbone suspension and an extremely rigid body structure means that it can deploy that power very efficiently too.
The Azure features ventilated brakes with a powerful anti-lock system with brakeforce distribution as well as an Electronic Stability Control programme, should you get a little over-enthusiastic during cornering. The comfort suspension system that was pioneered on the Arnage R also makes a welcome appearance. To ensure the car met the torsional rigidity targets - crucial in a big open car such as this - a number of strengthening members have been welded into the chassis. These strengthened steel parts sit in the sill section and extend into the A-pillars that form the windscreen frame. Underneath the car there are extra cross-braced members that reinforce the entire body shell. Strengthening has also been applied behind the rear seats where an advanced rollover protection system has been engineered. In conjunction with the strengthened windscreen frae, these pop-up rollover hoops can support the entire weight of an overturned car.
Overall
Life doesn't get much better than a blue sky day and a Bentley Azure beneath you. Tracking down a well looked after car shouldn't be a problem. Paying for it, on the other hand