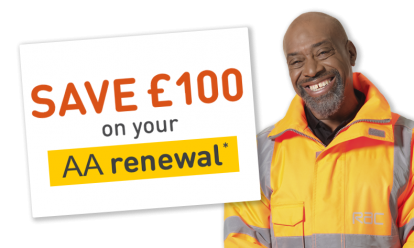 Save £100 on your AA renewal when you switch to a 24 month RAC Breakdown Cover plan. Join the UK's best breakdown provider as voted by Auto Express drivers 2021.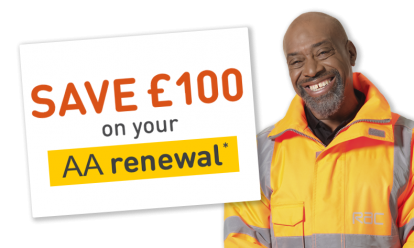 BY STEVE WALKER
Introduction
As a used car buyer, you're often at your most vulnerable when you haven't actually resolved to buy a car at all. In this free and easy mental state, without the practical and budgetary constraints of someone who actually needs a new car, your head is prone to being turned by all the weird and wonderful possibilities that inhabit the classified ads. The Audi S8 is precisely the sort of car that will hold a powerful allure for some but is it also one you should be wary of?
For anyone with a love of cars, the reasons to want a four-wheel-drive luxury saloon with a Bang and Olufsen stereo and a Lamborghini engine soon add up. When it transpires that a three-year-old model is at less than a third of what it was when new, you might even feel your hand edging towards your wallet. Stop! At least for a few minutes. It pays to go into S8 ownership with your eyes peeled.
Models
Models Covered:
S8 four-door saloon - 5.2-litre V10 quattro
History
The S badge is reserved for fast Audi models. They aren't quite up on the lunatic fringe like the brand's super-focused RS derivatives but they're pretty capable vehicles. With no hardcore RS version ever having been deemed appropriate for the smoothly elegant A8, the S8 is as lively as the brand's luxury saloon car gets.
The Audi A8 on which this S8 was based launched in 2003 but it took until 2006 for the S8 performance version to make its entrance. The previous generation S8 that vanished from the pricelists in 2003 had V8 power and 340bhp but Audi had boxed itself into a little bit of a corner with extremely muscular eight-cylinder S4 and S6 models. If the S8 was to top these, as it surely must, it would need something special under the bonnet. The solution came from another brand under the VW Group umbrella and the S8 was equipped with the 5.2-litre V10 powerplant that was being employed in the Lamborghini Gallardo supercar. Suddenly, its profile amongst car nuts went up a good few notches
The alternatives to an S8 for new car buyers in 2006 included the similarly fearsome Mercedes-Benz S63 AMG and Jaguar XJR. Both offer a similar level of imperious performance but neither can muster more than eight cylinders so the S8 gained an advantage there, even if it was a largely hollow one. Like the Mercedes-Benz S63 AMG, the S8 wasn't quite the top dog in the Audi A8 line-up: in both cases there were 12-cylinder range toppers to consider. The A8 W12 came in long wheelbase guise and would be the A8 to choose if you had a mayor or a captain of industry to transport. The S8 was more firmly sprung and focused on the driver rather than the guy reading the Financial Times in the back.
What You Get
It's easy to quote power figures with a big saloon car but the massive weight it has to haul about often makes them somewhat irrelevant. Not so in the case of this monster Audi. The acid test of a car's potency is its power to weight ratio and the S8 does better in this regard than something like a 996 Porsche 911 Carrera 4S or a classic hotrod like a BMW M Coupe. Couple that go to a Tiptronic automatic gearbox, quattro all-wheel drive and some of the most sophisticated traction control electronics of the era and you have a car that'll be tough to best in a traffic light Grand Prix. Add rain to the equation and the Audi's advantage would be even greater.
The engine found in the S8 isn't quite a direct transplant of the Lamborghini Gallardo's powerplant. That engine is optimised for a small, lightweight sports car and features a power delivery that would make a big limousine extremely wearing to live with. Therefore Audi fitted a balancing shaft to improve refinement and grafted on an FSI (fuel stratified injection) direct injection system to improve efficiency and responsiveness. Many wondered why Audi didn't just develop their monster 6.0-litre W12 engine for the S8 but the V10 is a far preferable unit for a car that wears an S badge. It's a lightweight piece of metalwork, tipping the scales at just 220kg, therefore helping the S8 avoid the rather turgid handling characteristics of the A8 W12. What's rather surprising is that despite the aluminium construction, the S8 still tips the scales at 1,940kg, which is only a couple of bags of sugar less than a traditional heavyweight like a BMW 745i.
The Audi S8 value proposition was fairly simple. Just one body style, one engine and one trim level were offered. In addition to the 20-inch alloy wheels, V10 emblems on the wheel arches and aluminium-look door mirrors, a subtle integrated boot spoiler and four ellipsoidal tail pipes surrounded by low rear apron mark out the S8 quattro externally. Audi S cars have a reputation for styling subtlety and the S8 was no exception. Most bystanders won't know what has just blown by and is disappearing into the distance. The interior is similarly restrained with full leather upholstery with contrasting seat centre panels, side sections and head rests. A three-spoke S quattro steering wheel with aluminium-look gear shift paddles and fascia inlays in either brushed aluminium or carbon fibre are nicely judged technical finishes.
The 9-speaker, 230-watt sound system with six-CD changer is complemented by a DAB digital radio module on later cars for reception of ultra-clear digital broadcasts from an expanded choice of stations. The optional Bang and Olufsen Advanced Stereo System is quite a party piece if you can find a car fitted with it. There are 19 speakers in total including a pair that rise column-like out of the dashboard when activated.
What You Pay
Please contact us for an exact up-to-date valuation.
What to Look For
If you're worried about what might happen should you be unfortunate enough to dent the expensive aluminium bodywork, then fear not. Audi says that 95% of accident damage is repairable at any of their dealers while the other (more serious) 5% can be handled at any one of three specialist centres established in the UK. Otherwise, not much goes wrong but a full service history is essential on what is a very high-tech vehicle.
All the quattro models are rather sensitive to tracking misalignments, so it pays to keep an eye on tyre wear. That goes doubly for the S8 which may have been driven like a getaway car by previous owners. Come to think of it, it may have been a getaway car so a full history check is advisable.
Replacement Parts
(approx based on a 2006 S8 - ex Vat) You'll need to spend around £300 on a replacement clutch assembly, while brake pads are surprisingly pricey at around £150 for the front pair and £100 for the rears. Shock absorbers retail at approximately £200 and door mirrors are £150 per unit
On the Road
Despite carrying a fair amount of excess baggage, the S8 is still capable of jetting to 60mph in a fraction under five seconds and will hit its 155mph top speed with plenty left in reserve. The FSI system helps to swell torque to 540Nm at 3,500rpm, with fully 90 per cent of this figure available at as little as 2,300rpm.
Audi worked hard to enliven the S8's handling and equipped the car with a more enthusiast-oriented torque split of 40 per cent of drive going to the front wheels and 60 per cent aimed aft. Adaptive air suspension is there to keep things composed and it's quite a system. It's based on the Sport set-up offered throughout the A8 range, featuring firmer damping and a 20mm ride height reduction in each of its four modes. The system was modified for the S8 quattro to suit its even more pronounced sporting bias, with revisions to the suspension mounts and to the shock absorbers within the air-spring bellows designed to maximise roll resistance. Speed humps will become irrelevant with such a setup. The A8's speed-dependent Servotronic power steering was also sharpened for the S through revisions to the steering ratio giving a reduction in lock-to-lock turns.
A more composed ride and better feel from the steering answer two gripes many have about Audis. The other, that the brakes are overservoed and lack feel, was never been an issue that you could direct at the A8 family. 20-inch S-design alloy wheels shod with 265/35 ZR 20 tyres distribute the power to the tarmac, and within these are massive 15-inch front and 13-inch rear disc brakes that keep the S8 quattro effectively reined in at all times. High performance ceramic brakes were also available as an option, offering vastly improved temperature tolerance for the best possible resistance to brake fade and an operating life of up to 186,000 miles in everyday use - four times the lifespan of a steel disc. Just remember to budget for replacements.
The S8 might be many things but it's certainly not an inexpensive car to run. The combined fuel economy figure is rated at 20.9mpg although 15mpg will be a more reasonable day to day average. Emissions are also a hefty 321g/km, although for a car this big and powerful, that's actually not a bad performance. One area where the S8 might save you a few bob is, rather surprisingly, tyres. Owners have reported that due to the modest weight, load spread via the four-wheel drive system and smart traction management, it's possible to see over 20,000 miles from a set of boots.
Overall
The S8 is a formidable piece of machinery that grows dangerously more desirable on the used market as depreciation takes its toll. Brutally fast and beautifully assembled, it looks like a bargain but it's a purchase you must go into with your eyes open.
There are better performance saloons than the S8 - the smaller BMW M5 or Audi RS6 will be a far more nimble proposition on the road. If it's luxury you're after, a diesel A8 will be just comfortable and a lot less pricey to run. It's not just the fuel that will burn a hole in your wallet: the S8 is hugely complex and, although it's proved largely reliable, if something does go wrong, it's likely to be expensive. As a blend of performance and luxury, the S8 is hard to beat at the price and few cars with this kind of capability maintain such a low profile out on the road. If that sounds like your cup of tea, let the search for a used Audi S8 begin.