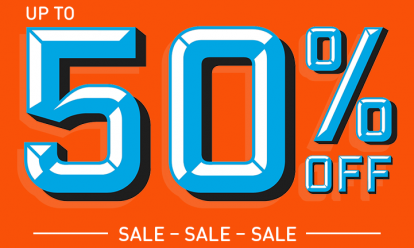 Get covered in our half price Breakdown Cover sale from just £7 a month.* We're the UK's best breakdown provider as voted by Auto Express drivers 2021.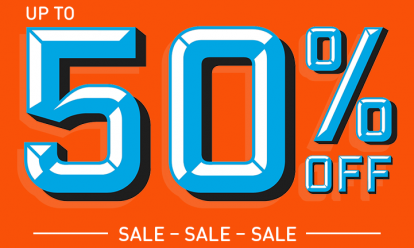 By Jonathan Crouch
Introduction
Audi's S3 has always championed subtlety, but over the years, some have seen this car's driving dynamics as being perhaps a touch too subtle. Those people might like this improved post-2016 version of the third generation 'Typ 8V' design, with offered more power and greater capability along with an even more appealing cabin. All without delivering the kind of showy exuberance of some of its rivals. As before with an S3, there's a choice of three or five-door hatch body styles, plus a Saloon or a Cabriolet too. Either way, you get a very complete performance package that's cool, understated and very Audi.
Models
Models Covered:
5dr Sportback / 4dr Saloon (2.0 TFSI petrol)
History
Once upon a time, a hot hatch didn't have to be a mature, sensible thing. That wasn't the point of buying one. You got a shopping rocket because it was fun - with just enough practicality to enable you to justify the purchase to your other half. With the Audi S3 though, it was different. Here was an aspirational premium GTi with a price tag to match. A hot hatch for people who ordinarily, would have grown out of hot hatches
We first saw it way back in 1999 at a launch over-shadowed by an Audi TT sportscar that shared the S3's quattro 4WD system and got a slightly pokier version of its 2.0-litre turbocharged unit. That's a basic mechanical configuration the German brand has stuck to ever since - but of course power has spiralled since then. The early 210PS output figure was quickly upgraded to 225PS in the first generation version, then boosted again to 265PS for the MK2 model introduced in 2006. By 2013 though, it was clear that even that kind of power was going to be insufficient for admission into the premier league of hot hatches, so the 2.0-litre turbo engine was redeveloped from the ground up to make 300PS and plumbed into the lighter, stiffer MQB platform that had offered so much extra agility and efficiency to more mundane third generation A3 models.
A lot's changed since 2013 in the superhatch segment though and by 2016, the arrival of cars like Ford's Focus RS and Honda's Civic Type R offered buyers more exciting ways to own a practical sporting car with around 300PS at this price point. So Audi did what it could to make hatch, Saloon and Cabriolet versions of this S3 a little more engaging to drive, primarily with some careful changes to its quattro 4WD system. There were also yet more developments for the 2.0 TFSI powerplant, with power this time boosted to 310PS. And the old optional 6-speed S tronic auto paddleshift gearbox was replaced with a freshly developed 7-speed unit that got the car away from rest a fraction more quickly. Subtle but significant changes then, in a car you'd rate as subtle but significant in its segment. It sold until a new generation model arrived in 2020.
What You Get
A word we keep coming back to when discussing this S3 is 'subtle'. Some might feel this car is too pared back and that for the kind of money being asked, you should be rewarded with a bit more drama. That's one view. Another might well be that if you've got to the point in life when you can afford to spend a substantial amount on a very fast performance hatch, saloon or cabriolet model, you might well be done with worrying who notices you and what they think of your purchasing decisions. And it's with this kind of customer in mind that the S3 wears its ornamentation lightly, whichever of the four available body styles you choose.
We should cover the visual changes made to this revised third generation model. They start at the front, where the familiar Singleframe grille is in this post-2016 facelifted form wider and more sharply contoured. The headlamps were subtly different too, flatter and more distinctive than before, with more modern full-LED lighting replacing the previous xenon units.
Behind the wheel, you can let Audi weave the little spell it likes to lay on you before you've even turned the key of this S3. It's all in the details. There's black headlining with contrast stitching. An aluminium-look pedal set. And classy 'S' logos on the door sills, the steering wheel and the gearknob, all nicely setting off the soft-touch tactility and exquisite dashes of chrome. Nobody does this better than Ingolstadt.
Once comfortable, you grip a lovely flat-bottomed, chunky S3-embossed leather-trimmed sports steering wheel and through it on a standard model, view grey-faced, white-needled instruments. Most S3s from this period though, were sold with the optional 'Audi Virtual Cockpit'. This is a real cabin talking point, the set-up replacing the entire instrument binnacle with a 12.3-inch colour TFT screen that's fully digital and customisable, with smart 3D graphics and highly detailed effects.
And in the back? Well here, a six-footer can sit behind an equally lanky driver but it's a fairly snug fit and, as you'd expect from this class of car, three across the back here only really works if the people concerned are of school-going age. Finally, the boot: it's 365-litre in size in the three-door model or 380-litres if you go for the slightly lengthier Sportback variant.
What You Pay
Please contact us for an exact up-to-date valuation.
What to Look For
Most owners in our survey seemed happy. The key thing to look for in this period is misfiring when cold; this probably means that there's damage to the cylinders and pistons - and a big bill. Check for this on your test drive. Otherwise this EA888-series 2.0 TFSI engine is pretty bulletproof. We came across a sensor problem but not a lot else. Otherwise, the issues are mainly those of other Typ8V-series post-2016-era Audi A3s.
With these, the most reported faults related to problems with the alarm system and the central locking. And issues with rattly interior trim and non-engine electricals. Look out for bodywork scrapes and kerb damage to larger-spec alloy wheels. We've had some reports of issues with wear to the side bolsters of the leather seats, as well as squeaking front brake pads, so it's worth looking out for both of those. There were a few issues with the car's infotainment system, with phones not connecting properly and flickering screens being the main problem. Rattling parcel shelves and buzzing interior trims were also reported. The DSG automatic gearbox should be checked to make sure it's had a regular oil and filter change, as should the quattro four-wheel-drive system.
Many A3s will have been company or lease cars and, as a result, you should check the condition of the bodywork carefully. The high-quality fit and finish of an A3 also makes it an ideal candidate for clocking, so ensure the history is absolutely verified. There were two manufacturer recalls on the A3 in this period. Check that any necessary remedial work has been carried out on affected cars. On some A3s produced in August 2017, there was a problem with the rear hub carrier not being manufactured to the correct standard, so in extreme circumstances, the car could lose a rear wheel. A recall was issued to replace the carriers on affected cars. Poor welds attaching the rear head restraint to the rear backrest of some A3s made between May and September 2018 posed a safety issue. Affected cars had to have the whole backrest replaced.
Replacement Parts
(approx based on a 2016 S3 - Ex Vat) An oil filter is in the £7-£12 bracket. An air filter is in the £9-£33 bracket and a pollen filter costs typically between £6 and £13. A set of wiper blades will cost you about £25. Front brake pads sit in the £39 bracket; rears will sit in the £25-£54 bracket. Front brake discs sit in the £116-£123 bracket; rear discs are about £77-£167.
On the Road
On the move, this improved S3 got some key improvements over the original third generation model, namely a revised quattro system that rewards enthusiastic driving with a more rear-orientated power balance and an extra seventh ratio if you get a car whose original owner specified the S tronic paddlshift auto gearbox. The 2.0-litre TFSI petrol turbo engine was tweaked too, with a 10PS power increase to 310PS in this facelifted form, helping to facilitate a rest to 62mph sprint time of just 4.6s in the S tronic variant. That's as quick as a twin turbo Porsche 911 Carrera from this period.
Unlike some previous Audi small capacity turbos, this car's powerplant makes an interesting noise when you put some demand on it. OK, so the sound you get is, to some extent, artificially generated - via an electromechanical sound actuator in the front bulkhead and a sound flap in the exhaust that opens when you stick your foot down. But who cares? It's still rich, bassy and nearly as nice is the purer note you'd find in the straight six of a rival BMW M140i. It's certainly preferably to the domineering turbo whoosh of a Ford Focus RS. We'd try to find a car originally specified with the optional 'magnetic ride damper control' package that lets you tweak the ride via the various settings of the standard 'drive select' driving modes system. This is one of those set-ups that alters steering, throttle response, stability control thresholds and gearchange timings to suit the kind of motoring you want to do.
Overall
Wouldn't life be dull if we always just bought what we needed rather than what we wanted? There we'd be living this Tesco Value range existence, clad head to toe in Primark and driving would be functional, grey and joyless. Fortunately, indulgence is a part of human nature, a facet shamelessly capitalised upon by cars like this one, the automotive equivalent perhaps, of one of those hugely expensive Breitling watches that are waterproof to 100 fathoms and which can withstand a shot from a sniper's bullet. Will you ever need that kind of functionality? Of course not, but it makes you smile to know it's there in reserve just in case you ever fall in the bath or get called upon to do a hostage snatch in Syria.
In the same way, no one actually needs an S3 - but then no one actually needs a hot hatch either - so if you can afford to get yourself a shopping rocket, why not buy one that makes you feel the way this car does? The joy of ownership here doesn't necessarily come from clipping apexes at the limit of grip, although the S3 will indulge you in that way if you want. Instead, it comes from owning something jewel-like and exclusive, a very, very quick car that doesn't overly-immerse you in the business of going. well. very, very quickly. The thinking person's superhatch? You're looking at it right here.